From player to be a coach
-Getting closer to his decision behind-
Today's beyond story is about Mr. Naoki Otaka who is in the fourth year University student. He started playing lacrosse since he went to university and do well as a player so far. And this year, he decided to involve with lacrosse as a coach.
How did he get into lacrosse and being a coach?
Mr. Otaka who has a good start as a coach talked to us about his mind, feeling and determination.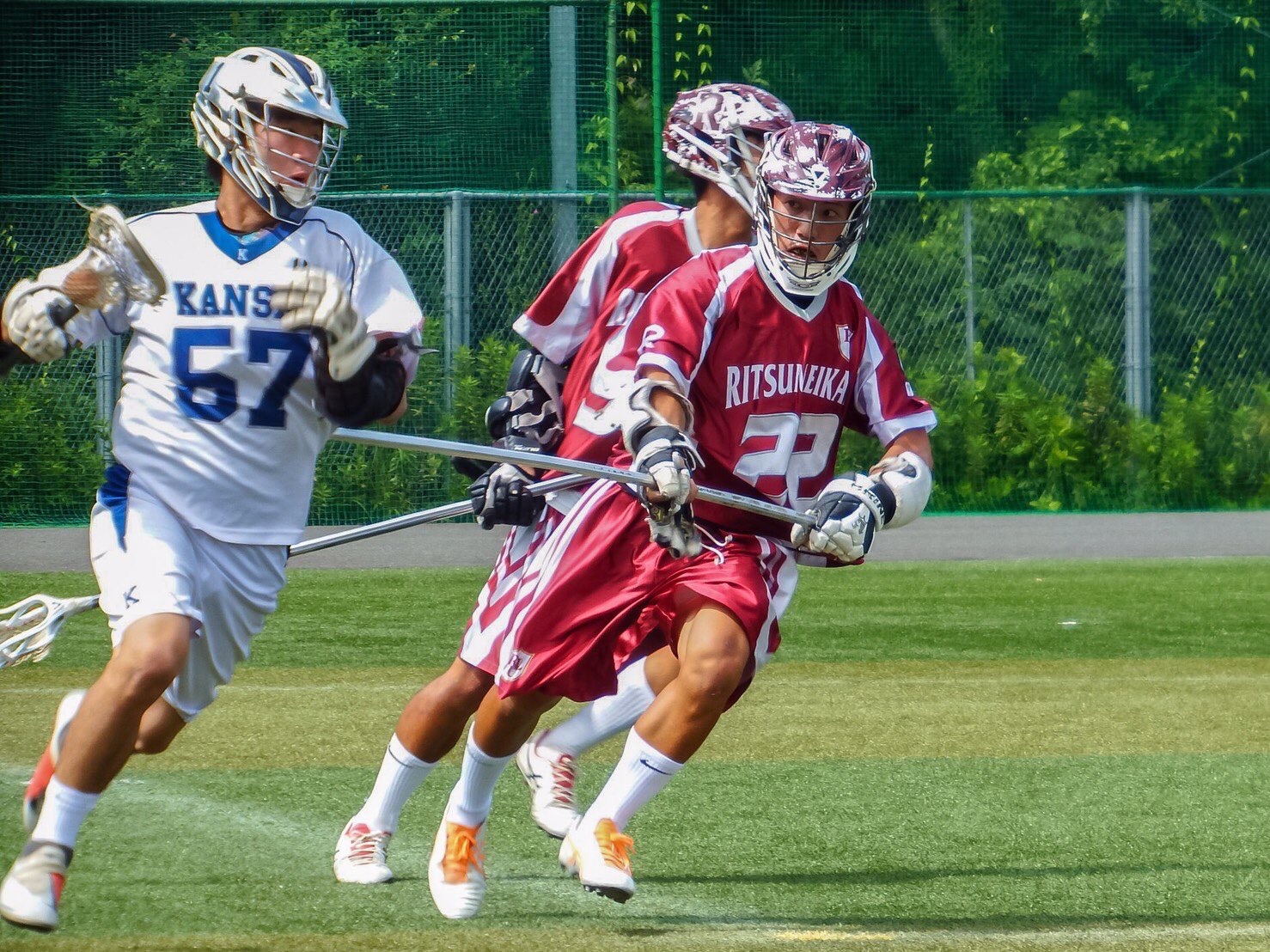 Playing sports are hot and can be into crazy!
He had been playing baseball affected by his father since he was junior high school. His father also played it. He was inspired by his father. He guessed that private school would be able to have various experiences, so he entered Ritsumeikan keisho junior high school which has a strong baseball club team. And he joined its baseball team. There was a teacher in charge of the club he can trust.
When he retired from the baseball team, the teacher said to that team 'I wanted to play baseball with this team.' He impressed that word. And thought that if I come back to alma mater as a teacher, I would be able to play baseball with him again. That was the start of aiming to try to become a teacher.
He entered to Ritumeikan keisho high school and joined its baseball club. Since he couldn't get a regular member, he was feeling a sense of inferiority.
He spent times like that, after he retired the baseball team, he has started cross country skiing. The school is built in Hokkaido, so there is enough snow to play cross country skiing, they have ski classes. He was invited cross country skiing from the PE teacher because he scored a better record when he was in the second year of high school. He didn't have a university entrance examination, and it's a waste of time to be a couch potato. So, he did cross country skiing, and participated in the competition in Hokkaido!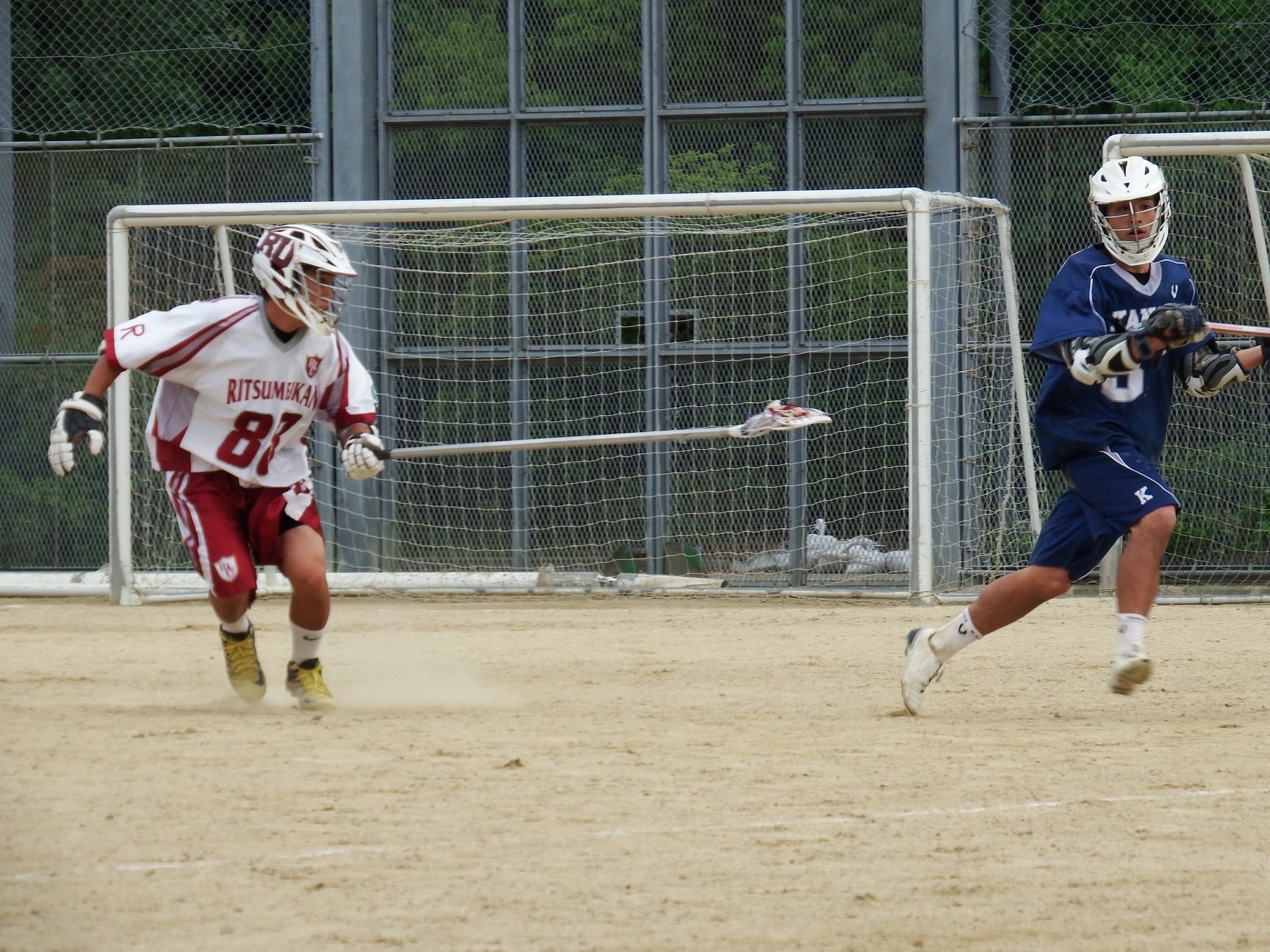 Clear the feeling of inferiority from the High School
Mr.Otaka who graduated from Ritsumeikan Keisyo High school and went on to Ritsumeikan University Faculty of Sports Science took part in Men's Lacrosse Club practice because his senior belonged to Men's Lacrosse Club.
He joined the club because he thought that he can more likely to be selected picked students and he wanted to clear the feeling of inferiority from the High School.
Using the physical power gained while playing baseball, he contributed the 3rd place in Kansai winter freshman tournament. He also played in top team and participated in Kansai tournament when he was 2nd year college student.
Then, he had respect against 4th year his senior, and he was not sure that he can approach this level.
Still, Mr.Otaka who tied to play with his senior in top team, could be selected picked up team and was expected success as an ace player.
However, he couldn't be successful in the intrasquad game took place in 3rd year spring.
And his senior told him "you can play in top team but you cannot enter a game from start. Changing position is a way to be able to enter a game from start. He was worried, but you decided the changing position from defense using long cross to defense using short cross.
However, he couldn't be action and fall down in 2nd team. While playing in short defense, he felt that long defense is more enjoyable to play Lacrosse, and he got back to long defense. He played long defense and contributed the 2nd team 2nd place in Kansai tournament.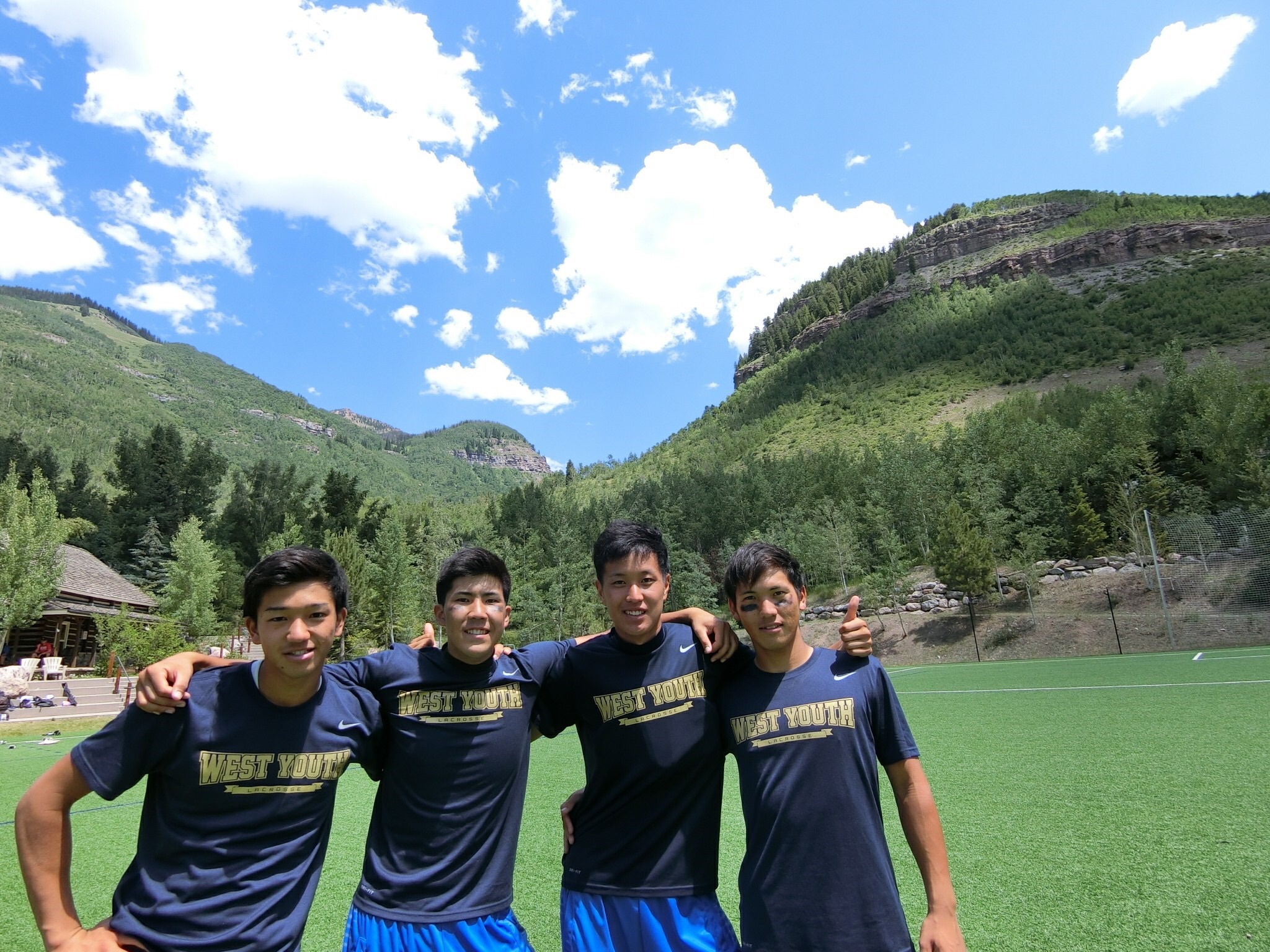 I want to feel the feelings of my father
It's a new team. He is recommended as student coach by all the 4th grade students at the meeting. But he wasn't happy. He said "I never coach" "I want to continue as a player."
When he met his high school baseball teammate, he cried and said "I want to play as a player, succeed, and prove my four years at college". At that time, he realized a strong feeling for club activities.
His dad has been playing ice hockey for about 20 years and now is the director of elementary school baseball team.
He consults with his father that he is recommended as a student coach. At that time, his father said "I feel emotions that I couldn`t feel in ice hockey in elementary school baseball team." And he considered what emotions people who have been playing the same sport for 20years don't know. And he decided to become a student coach. Because he wanted to feel what his father felt.
In addition, he wants to be a teacher. Experience as a student coach will have a positive effect in the future.
He is instructing first grade students from this year.
But he is not very active as a coach because of the "COVID-19".
Still, he said to the first grade students, " I want to be a mentally stronger than skill improvement."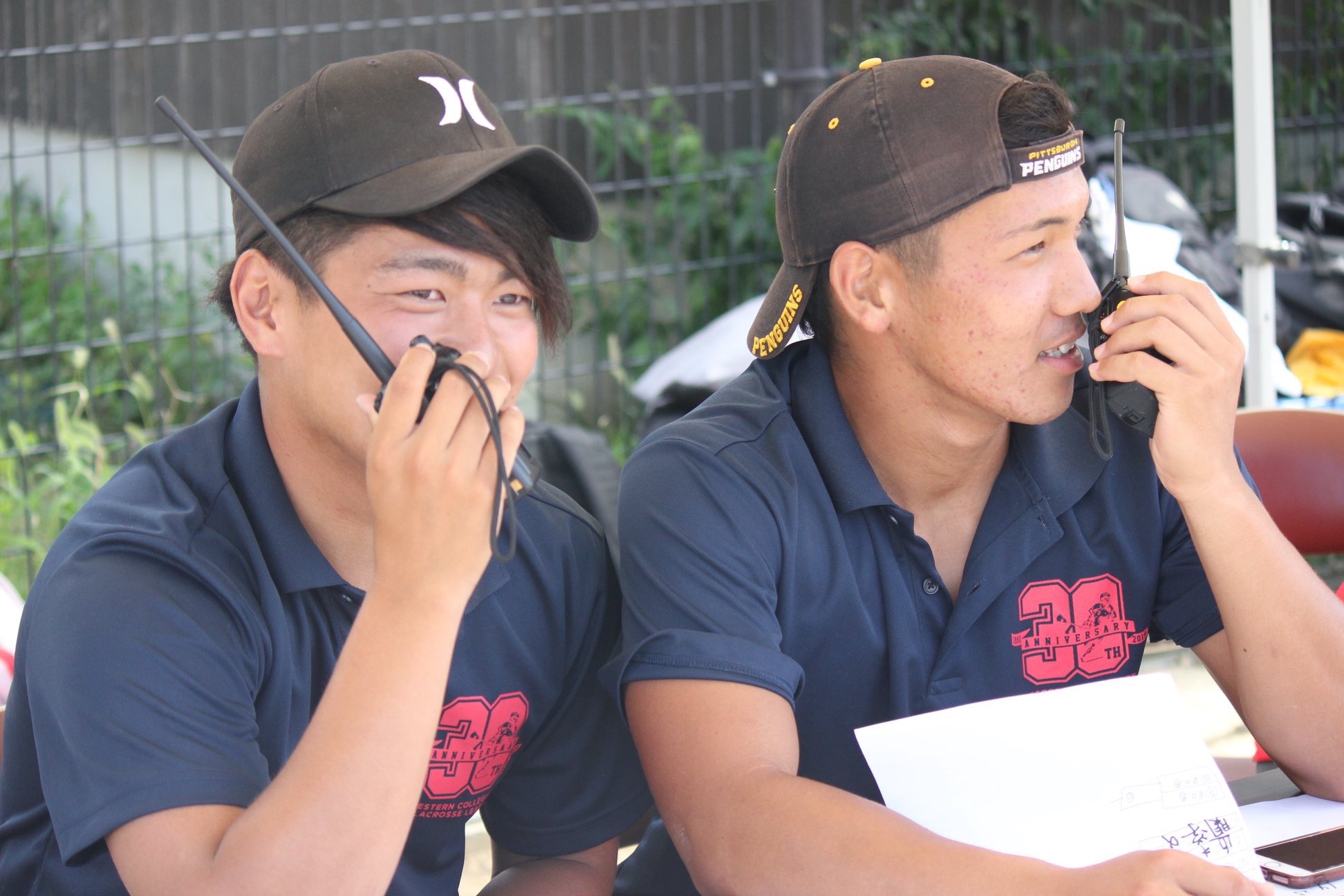 A place where you can grow yourself
He said, " Men's lacrosse team is a place for me to grow."
He is wondering how the team should strong. He said, " We have to have many meetings because our team is mainly students. And We think about how to play and what practice to win. Through these activities, I feel that I have grow up thanks to Men's lacrosse team."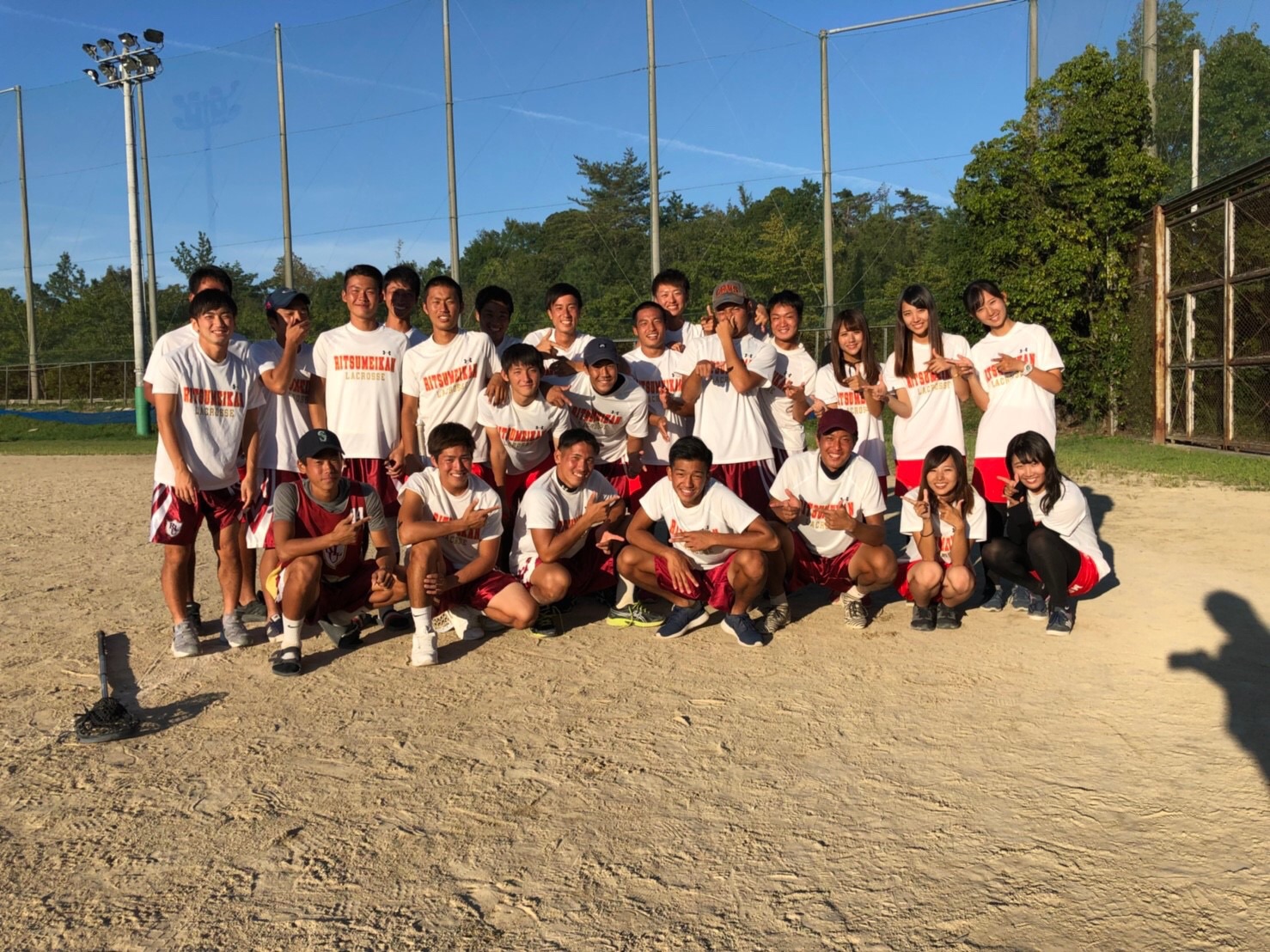 Let's pay attention to Mr.Otaka, who is active as a coach!
New students! Please take his instruct with Men's lacrosse team!
Translated by Ryo Nakata (International Relations 3th)
Toshiya Iwami (Policy Science 3th)
Saho Hashimoto(Literature 3th)