Today's Beyond is Momo Nakagawa, a fourth year student in the cheerleading club.
In her second year at university, she helped the team come third in the nation for the first time in ten years.
She was also selected to represent Japan and came second in the world.
What made you start cheerleading?
What does the cheerleading club mean to you?
We asked her to look back over the last four years as she prepares for her final competition of her university life.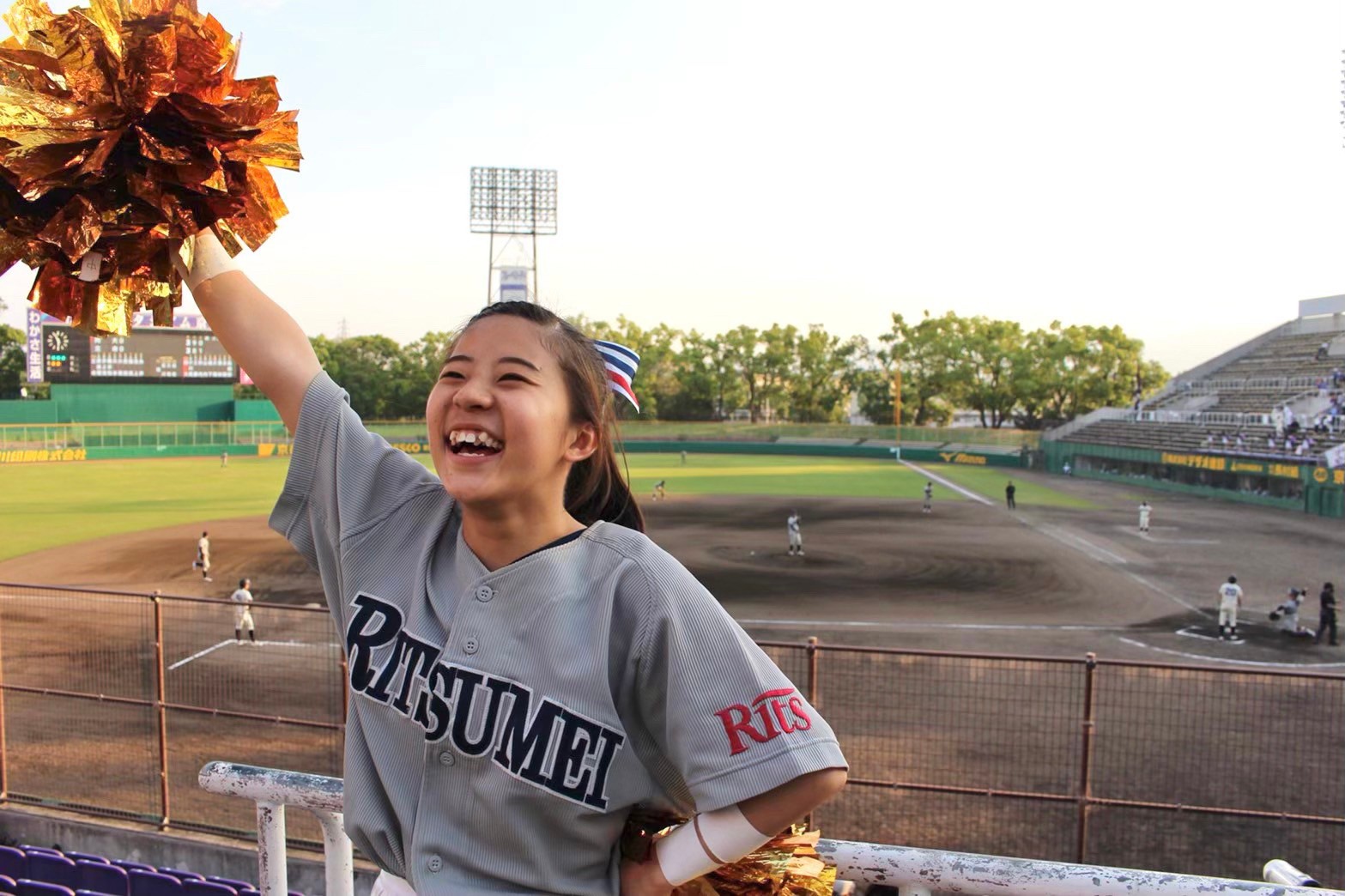 Aiming for the same goal
Thanks to a gymnastics coach, she started to practice gymnastics when Ms. Nakagawa was a 2nd year student. After that, although she stood out and became a hopeful athlete, she quitted it when she was an 8th grade student.
"I felt it' not for me personally. Gymnastics are mainly individual competition, sometimes team competition. I've always been very close with my friends, and we're like a family, but when it comes to competitions, we become rivals, and I hate that relationship. I've had this feeling since I was a little girl because I hated to lose, but as I grew older, I had to face it, and I hated myself for feeling ugly. That's why I have a strong desire to try team sports, where we can work towards the same goal and enjoy together."
"I might regret quitting gymnastics at that moment, but I was so sure that I wanted to do team sports. I thought I would regret it if I made the wrong choice five or ten years later from now. So, I made the decision with determination." She quitted gymnastics and started cheerleading, since high school.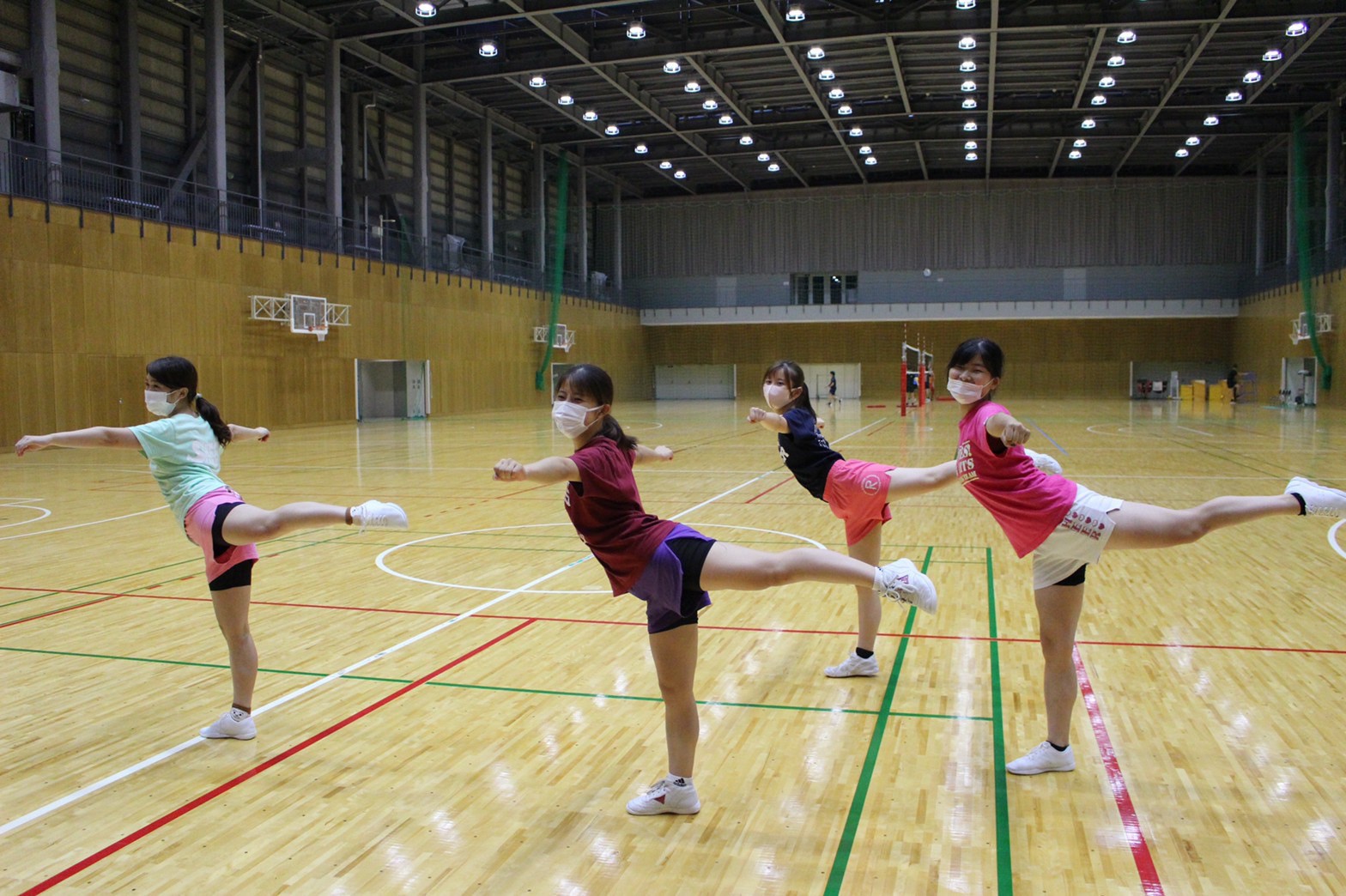 The charm of cheerleading
She has started playing cheerleading since she is a high school student, but she didn't be into cheerleading when she started playing cheerleading.
"I couldn't like cheerleading at first. I had thought it's gross to perform in front of audience with smile. as people say cheerleading is like women's American football, cheerleading is so tough sports. It's makes us many injuries and suffering. There is no enjoy college life. I was thinking of retire cheerleading club over and over."
"But, I also thought if I escape this situation, there is no growing as a person. And I have thought I want to belong A team and see the unusual scenes in the national competition even just one time. And also, there was a senior who always listens to my problem. I thought that I want to take part in the competition with her, so I decided to continue playing cheerleading."
She suffered anguish and was able to belong A team when she was a 2nd grade college student and performed with no mistakes in the national competition and got 4th place.
"It was first time to share the achievement and pleasure with every teammate. There are a lot of suffering, but I came to think that if I can feel this feeling, I want to play cheerleading more. I gradually came to like cheerleading."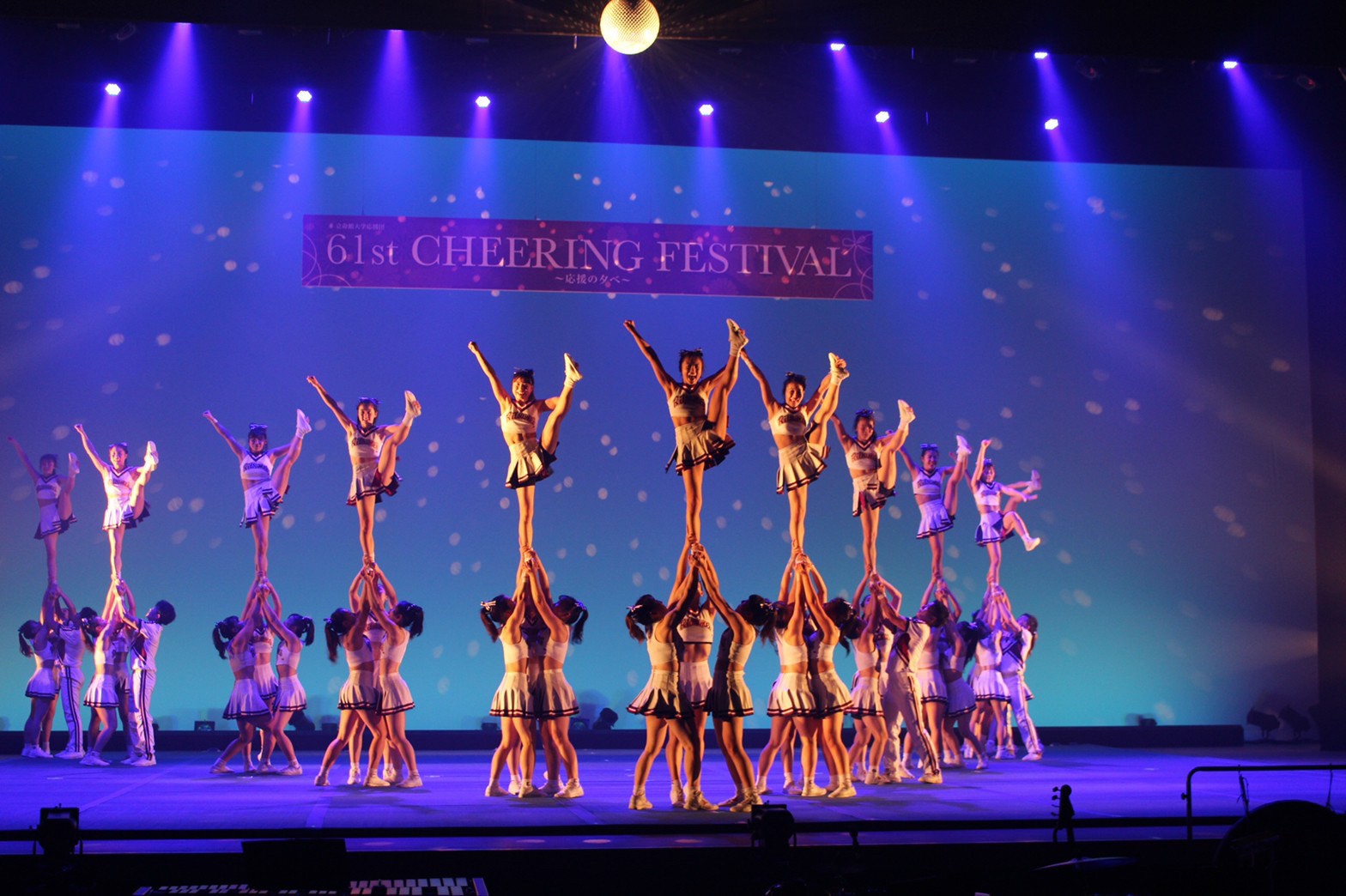 I want to grow more
Having spent time in the UK when she was at primary school, she decided she wanted to work in English in the future and went to Ritsumeikan University on a sports recommendation.
"I didn't think I would continue cheerleading at university, so I was surprised at my decision and so were my high school classmates and coaches. I wanted to get revenge for the disappointment I felt in my senior year at nationals, and I wanted to go to the world championships. Also, in high school, I was often criticised for my humanity rather than my technique, and at first I wondered why, but the three years I spent there helped me to grow as a person. I didn't hate myself at that time and I wanted to grow more and more."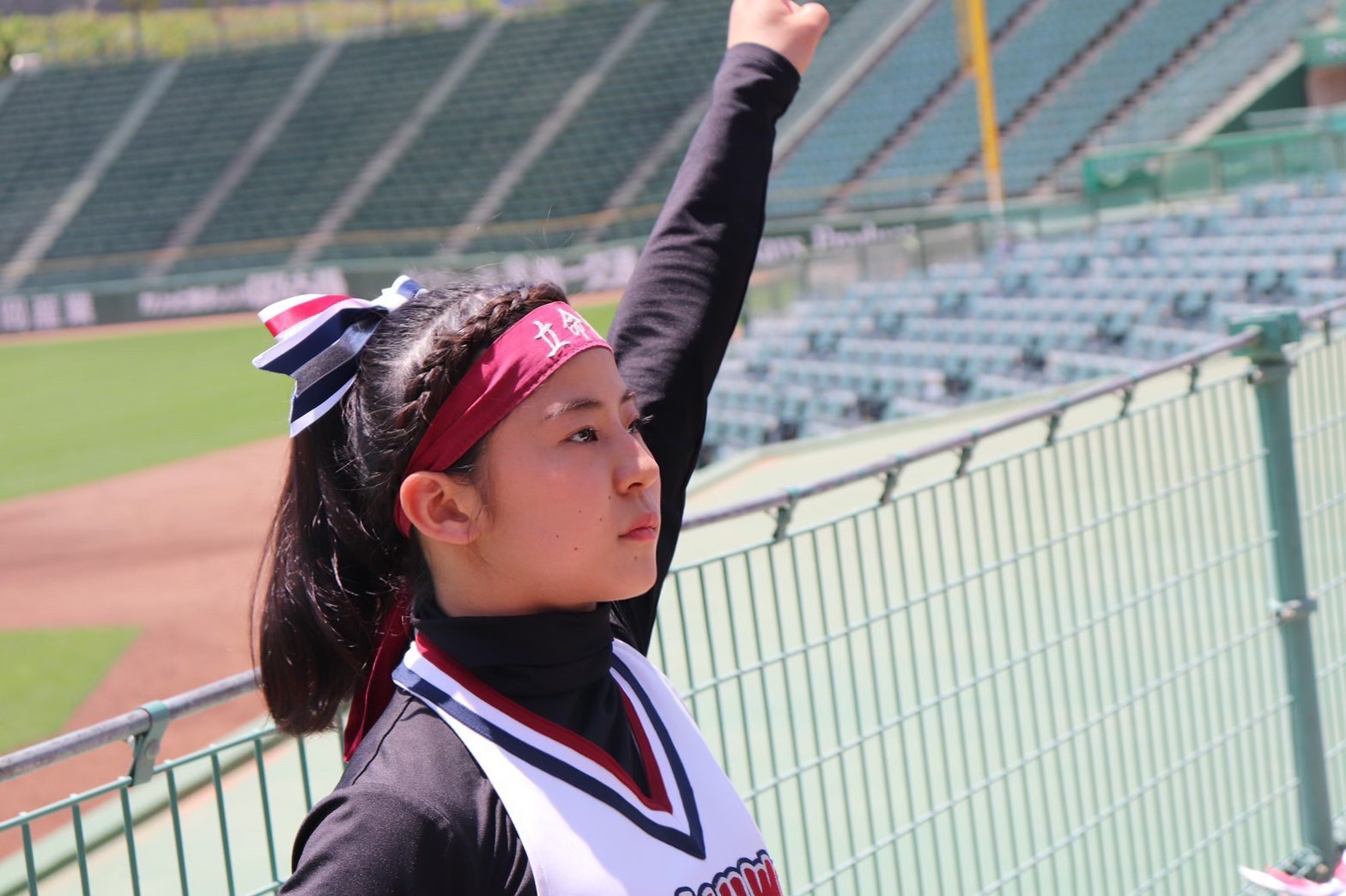 Must Change
It is said that he talked about why he came to Ritsumeikan University in March before enrollment with the synchronization of the cheer club.
She said, "Since Ritsumeikan University hasn't won the national championship so far, I want to win the championship with my own strength" and "I really want to do cheerleading" from the child of the same period, and the synchronization was serious and shocking to cheer reading. When I joined the club, I didn't have that much thought, so I felt like I was left alone. "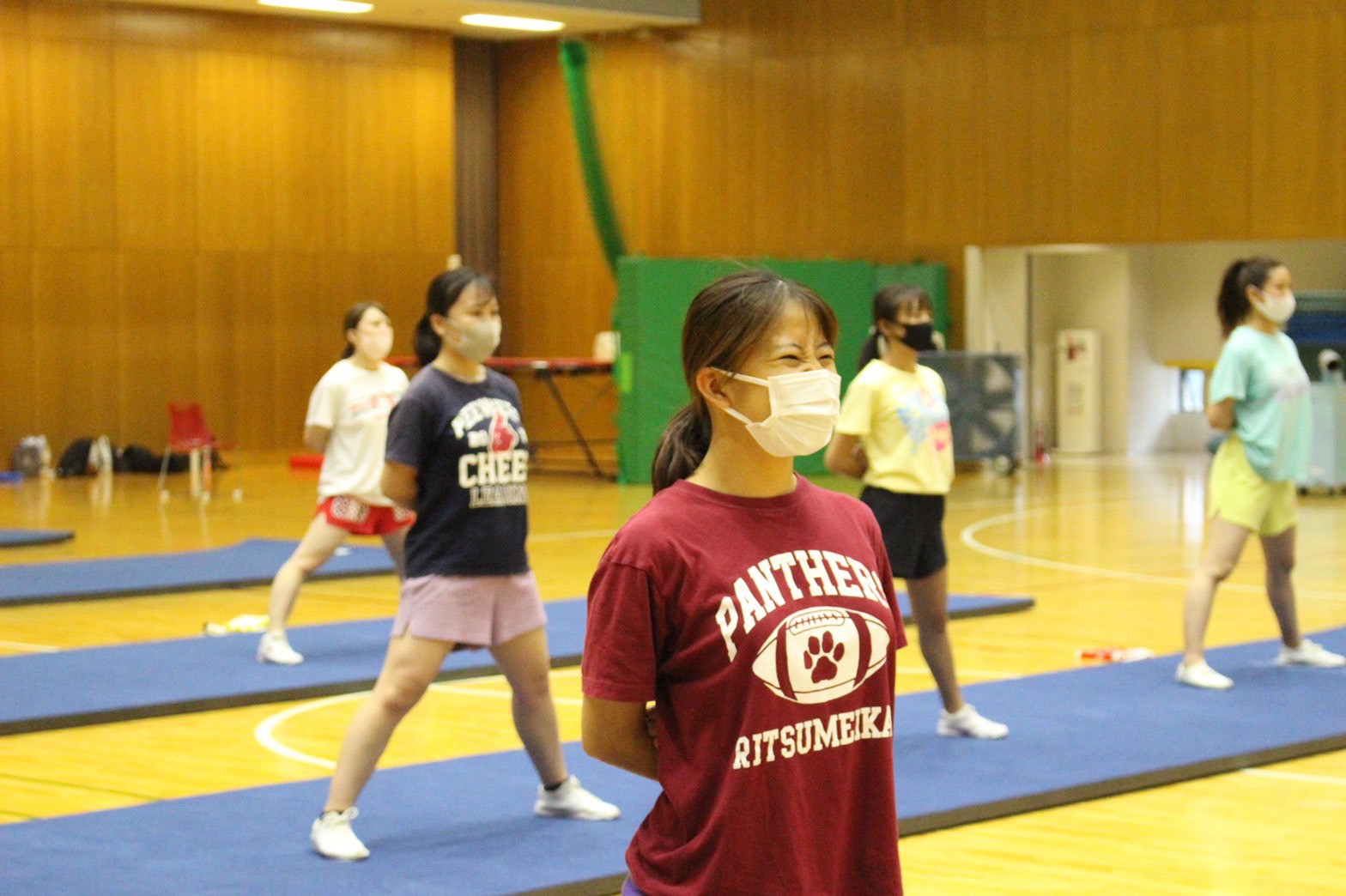 After that, Ms.Nakagawa joined team a in the first year and participated in the Kansai tournament, but he made a mistake.
She said, "I just entered team a, but I couldn't keep up with the technology at all, and I couldn't keep up with my feelings and technology at all. I had never made a mistake in the tournament, but I made a mistake in the tournament for the first time in my life. I woke up thinking that it was awkward to make the 4th year tournament tattered because of myself. After that, I went to apologize to my seniors and wrote down what I was wrong with and verbalized it. But I was the first to switch on cheer reading and I thought I had to do my best. "
She changed her mind and performed without mistakes as team a at the national tournament, and finished 4th in the whole country.
"Because I wanted to change at the Kansai tournament, I got closer to my seniors, I got along very well with the same period, and I became greedy for the team, so I was able to grow tremendously in terms of technology. It was hard, but by changing it, cheer reading became more fun and the results came to follow. "
In addition, in the second year who became the leader of the position, he contributed to the third place in the whole country for the first time in 10 years and was elected as the representative of Japan.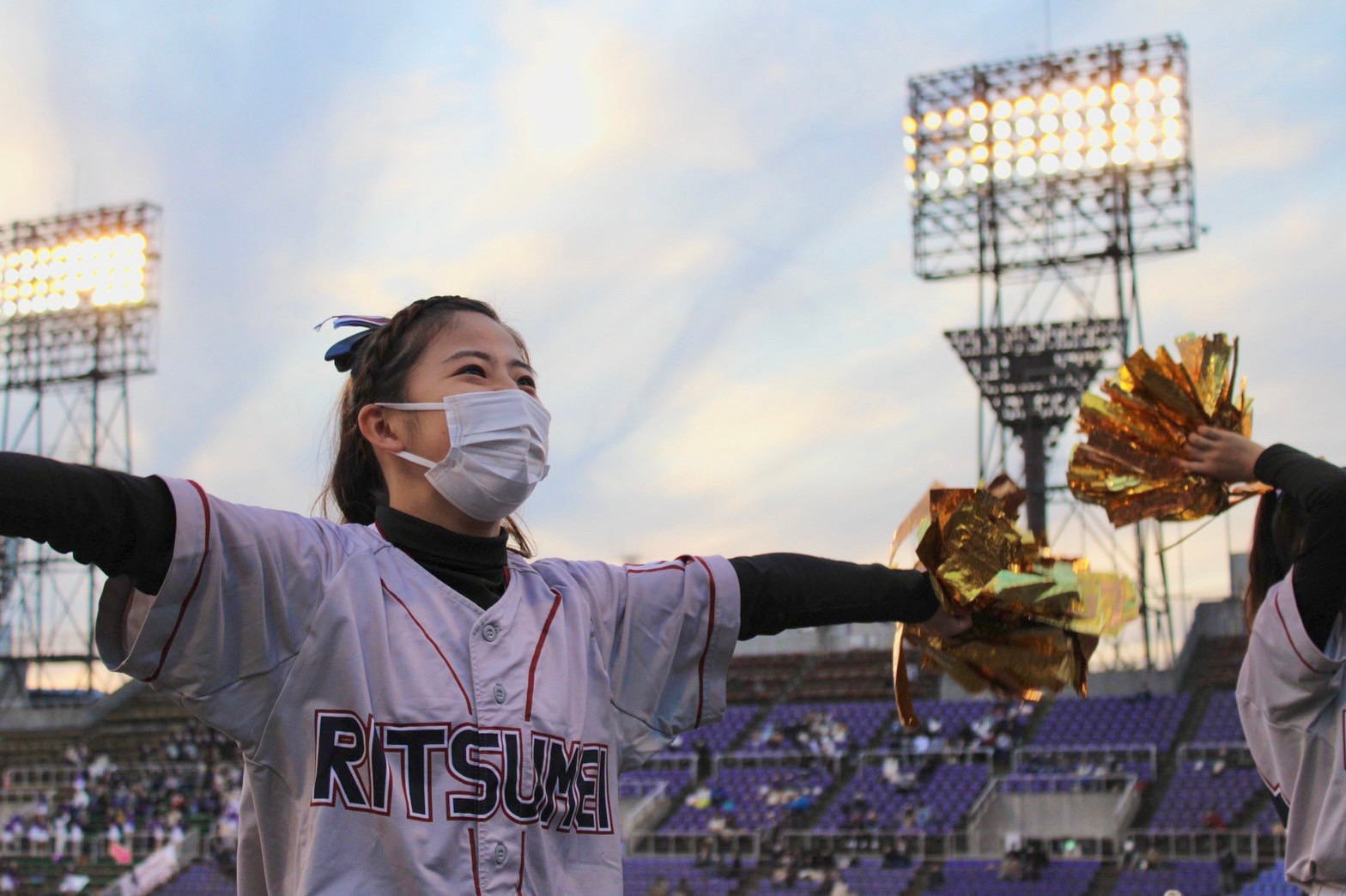 "the most important place in my 21 years of life".
She says that the cheerleading squad is "the most important place in my 21 years of life".
She says, "I am where I am now because of this cheerleading club, and that is the strongest part of it. I was the type of person who hated to lose but was naive and wanted to run away from things I didn't like, but I was able to change as a person and learn about myself because of the cheerleading club at university. So, it's a place I'm grateful for. There were a lot of hard times, painful times, tears, fights with my classmates, and anger. Even so, the cheer club is more than a family, and it makes me feel like I want to be here even when things are bad or hard, and I feel incredibly comfortable and happy. It's the most important place I've been in my 21 years of life." She said.
We are looking forward to seeing what the cheerleading club can do in the future.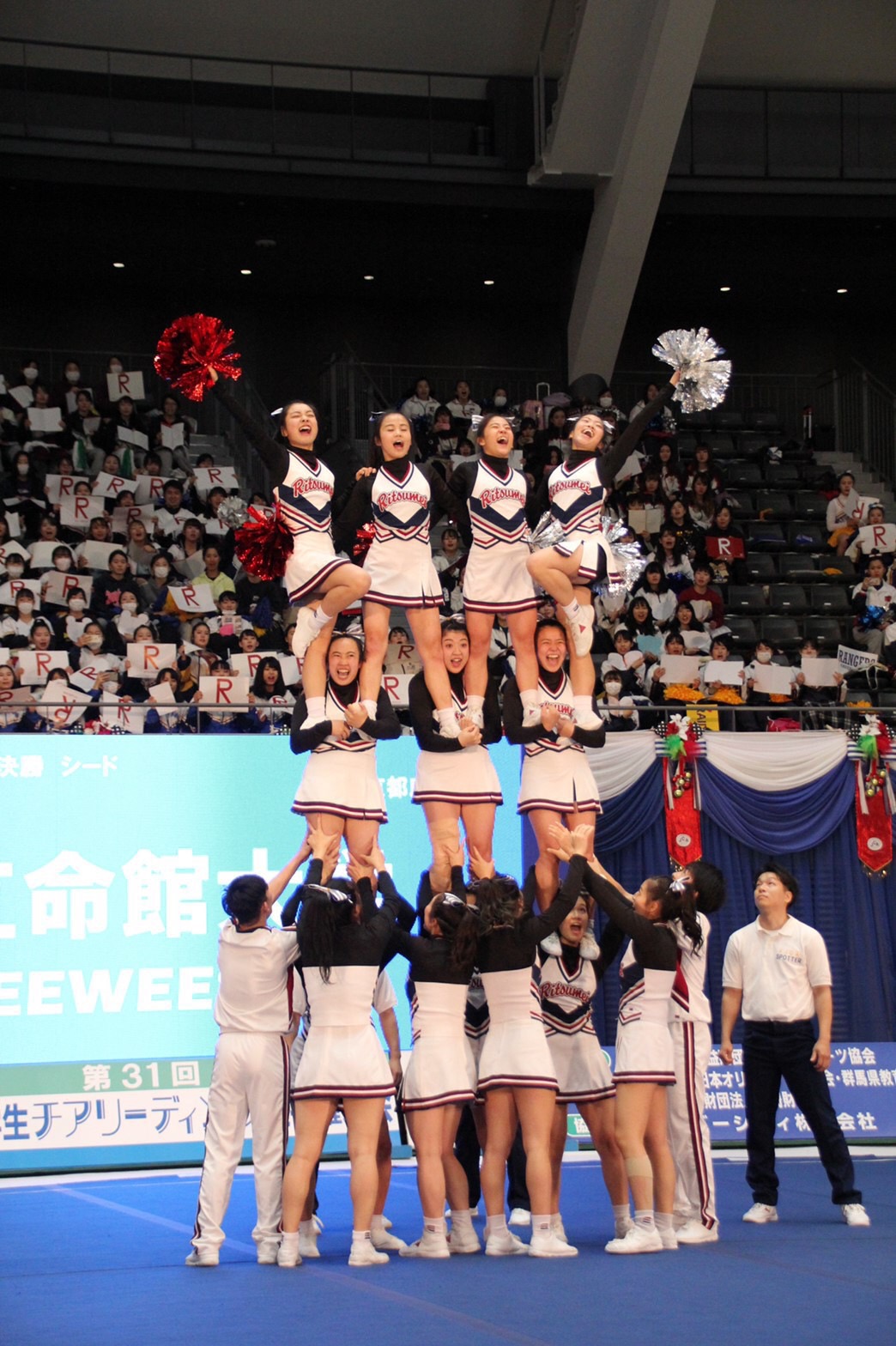 Interviewer: Naoya Ninomiya (4th Faculty of Sports and Health Sciences)
If this article has made you curious about the cheerleading club, please go and watch a match!