Name: Eriko Taniguchi
Grade: 4th grade
Faculty/Department: Literature/Area Studies
Extracurricular activity: Kendo
An unstoppable love for the Kendo club
~ I love the Kendo club! ~
In this Beyond, we will introduce Eriko Taniguchi, who is in competent of the Kendo club. She is always cheerful and cheerful. She has a strong mentality to overcome painfulness. And her heart is full of love for the Kendo club.
Kendo is fun!
When she was a junior high school student, she was lost in club activities and joined the Kendo club under the influence of her brother. Fortunately, the atmosphere and environment of the Kendo club and the competition called Kendo were suitable for her. She enjoyed kendo, and enjoyed spending time with friends in the Kendo club. She enjoyed Kendo purely, laughed with her fallow Kendo club, and that was her junior high school days.
Behind her smile
Although public high school was her first choice, she entered Kanazawa high school which is private. She couldn't pass the exam. In the beginning, she wavered whether to play kendo or not, but she decided to challenge it in Kanazawa high school. "I'll try my best" she prepared for the strong Kendo club.
Accidentally, the writer who wrote this article has the same circumstances with her. The two of us had been played Kendo for many years. As someone who has the same circumstances as her, my intuition told me that her kendo life would fall.
However, she didn't say about story of dark side. She never said to me the negative words "it was tough and give up". On the contrary, "I was blessed with a good teammate, and really enjoyed Kendo!" she told me with her smile all the time. I guessed from her story I heard that she was having various hardships such as inferiority complexes and bitter disappointment of being not an official player, but she told me that she enjoyed the Kendo and love it like when she was in junior high school. "Have you ever felt a sense of frustration?" I asked her, but she told me naturally, "Actually I thought I had a had some of it, but I could overcome because I love my teammate!"
When she entered high school, even though there were many strong players who have brilliant achievements, she practiced hard and got the chance to be an official player in the club. Finally, she got the tickets to participate in the Inter-high Tournament.
That is absolutely her success and made a success story by herself. She never said the tale of hard times, all things she told me were talked with a smile. But behind that was her strength overcoming many difficulties.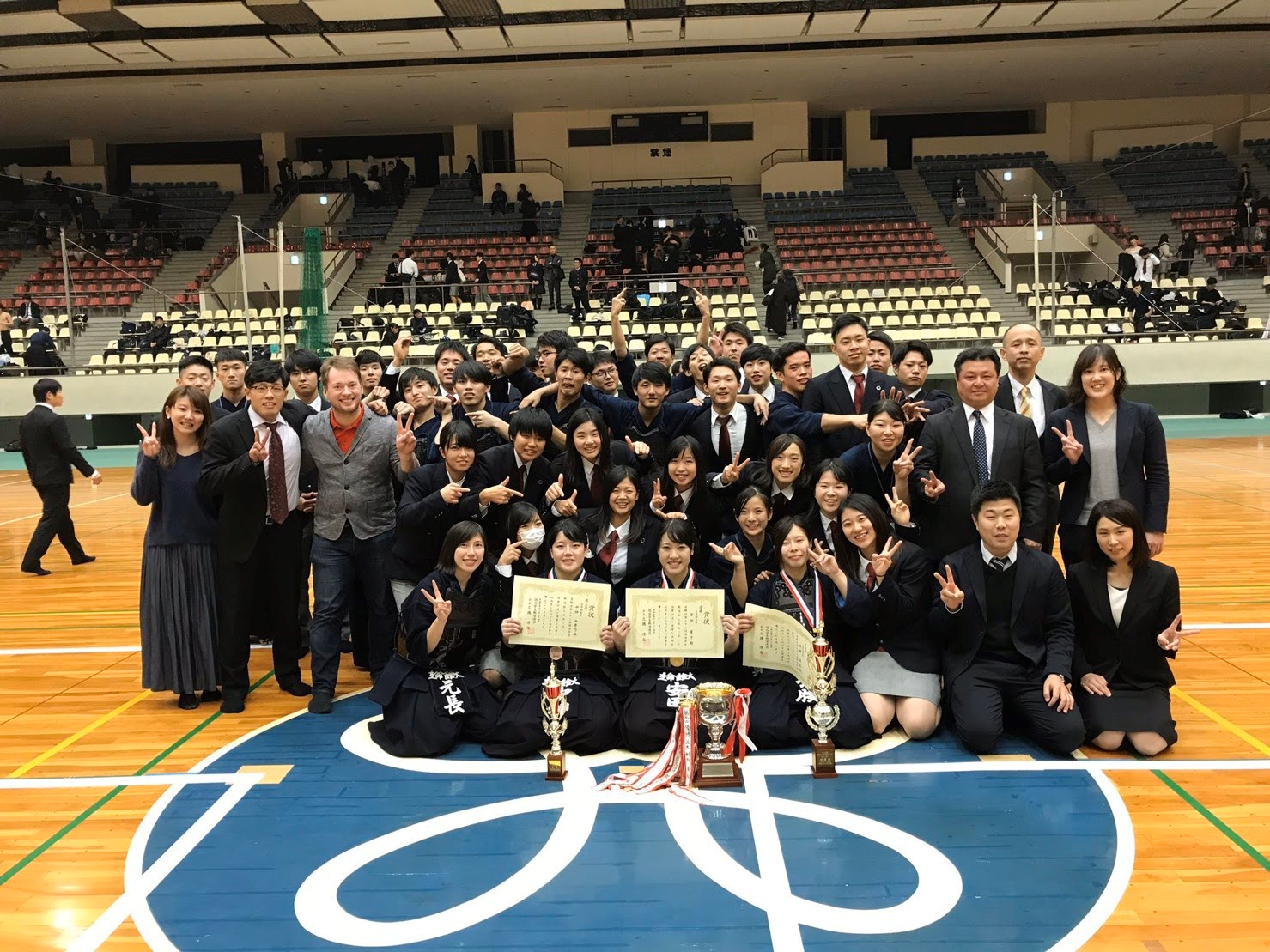 New favorite place
Actually, she was considering whether she continued playing kendo in the university, but her friend asked her to visit kendo club and it went to join the club activities so smoothly. When I asked her about kendo in the university, she answered quickly.
"Kendo club is really fun. I realized that I didn't do anything like other university students when I was a freshman. Still, I valued this kendo club as much as it. I really love kendo club." She said that excitedly. As you can see, it looks she loves kendo club very much. She told her story vividly, so I assumed that she played an active part as a player in the university. I asked her about the game and her record.
Then, she replied unexpected answer. "I have no record during university life." I was surprised. "Do you still think you should work hard? Aren't you jealous of the players?"
"I like both kendo and friends, so I can try hard practicing. Jealousy for the players? I'm not. People, who become a player, do their best, and other people support the players. That's it."
I just nodded to her who spoke naturally. She was a perfect human. I was impressed by her and her good team.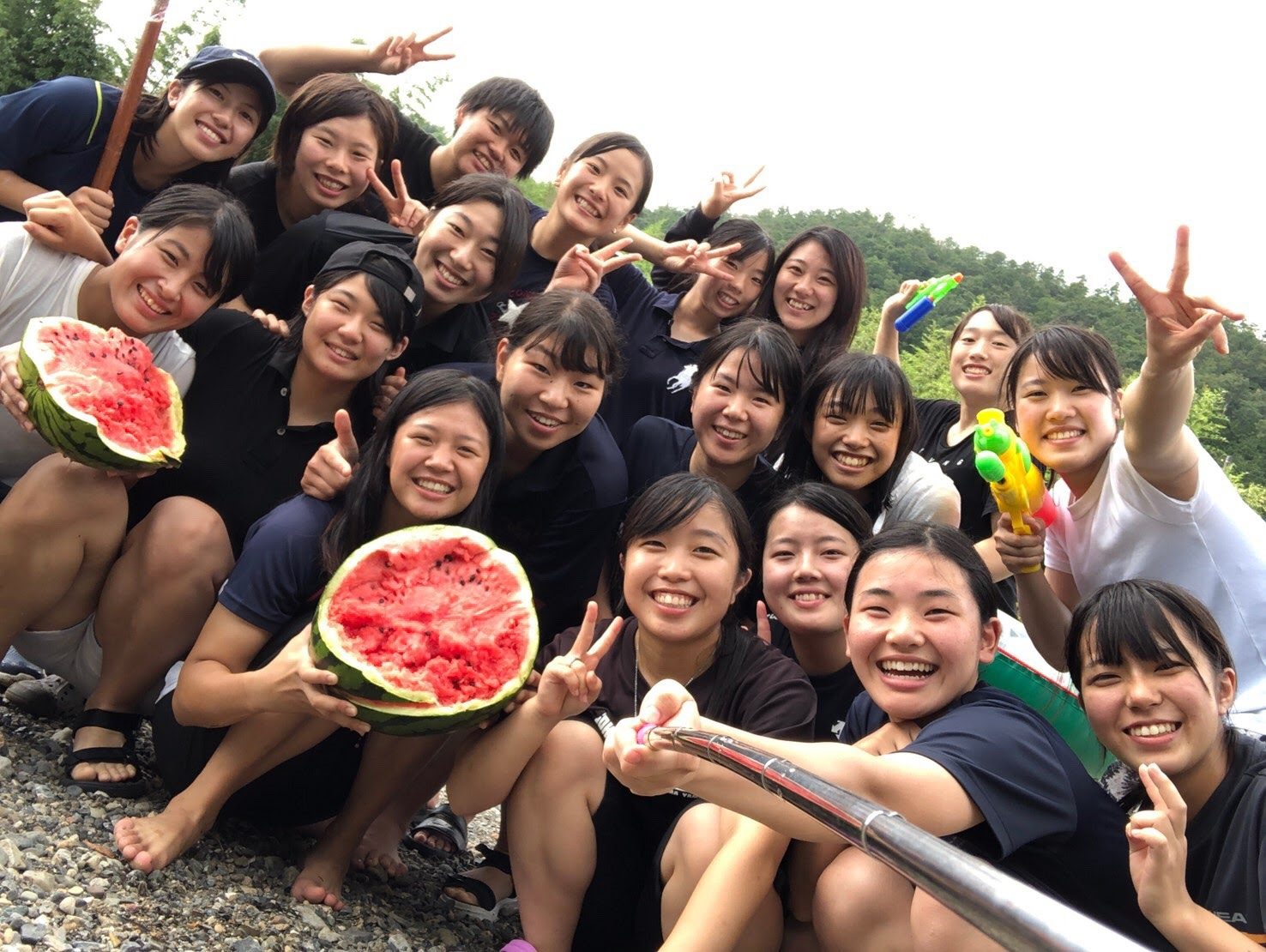 What I can do as a supporter
When she was 3rd grade, the team won the Kansai tournament. She strongly felt "how much power the supporters except the players have ". She saw the team that changed depending on the supporter, and she decided to act as the competent because of the desire "I want to contribute to the team as a supporter." There are a lot of task as the competent, and there is a practice as a player. That is hard to do, but she told us about the competent with the smile as usual. "I like to talk, so I speak to anybody without hierarchical relationship. I think that non-hierarchical good relationship leads to improvement of team power. And I always keep in mind to see the team from a bird's-eye view and take a step back and judge calmly in case of solving problem." She is definitely contributing to Kendo club as unsung hero.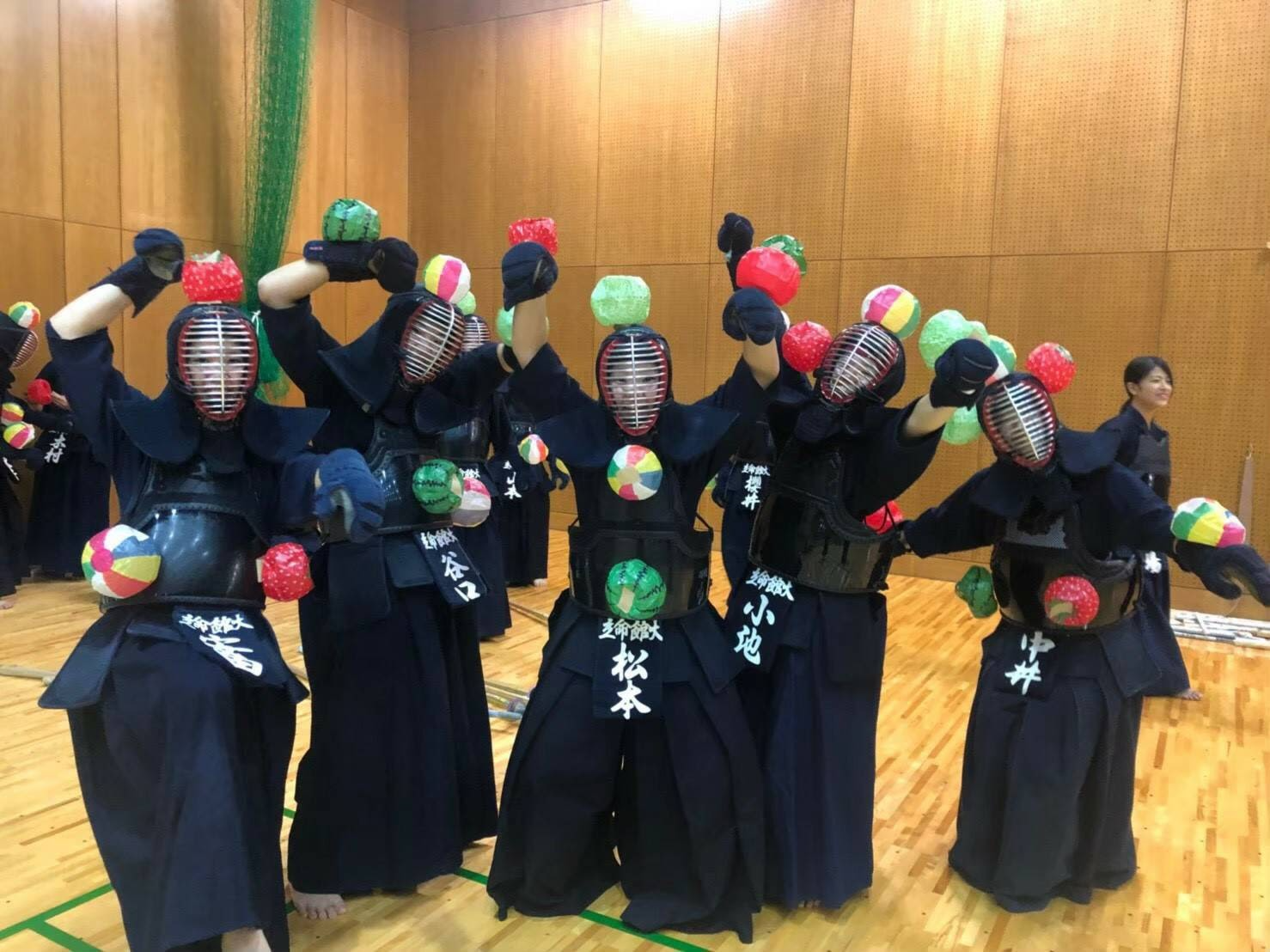 Before putting a period
She is thinking about retiring Kendo in University. Before closing of Kendo life, there is what she learned in her own way continuing Kendo for 10 years. It is that Kendo connects people. The companions who meet through the Kendo is an irreplaceable and precious thing, and Kendo gave me this encounter. This feeling leads her to this answer.
In addition, Kendo is the place of improving myself for her. This words also has her endless love to Kendo
She said, "My Kendo life was blessed with friends." In fact, it would be true that he was blessed with friends. On the other hand, isn't her own quality of possession of her companions? We thought that her strong will and humanity are the factors to meet good friends.
We asked her what she was doing after graduating college. She replied that she wanted to work in a workplace where women could play an active role. She grows up through Kendo and is nearing the future where she will be active in society.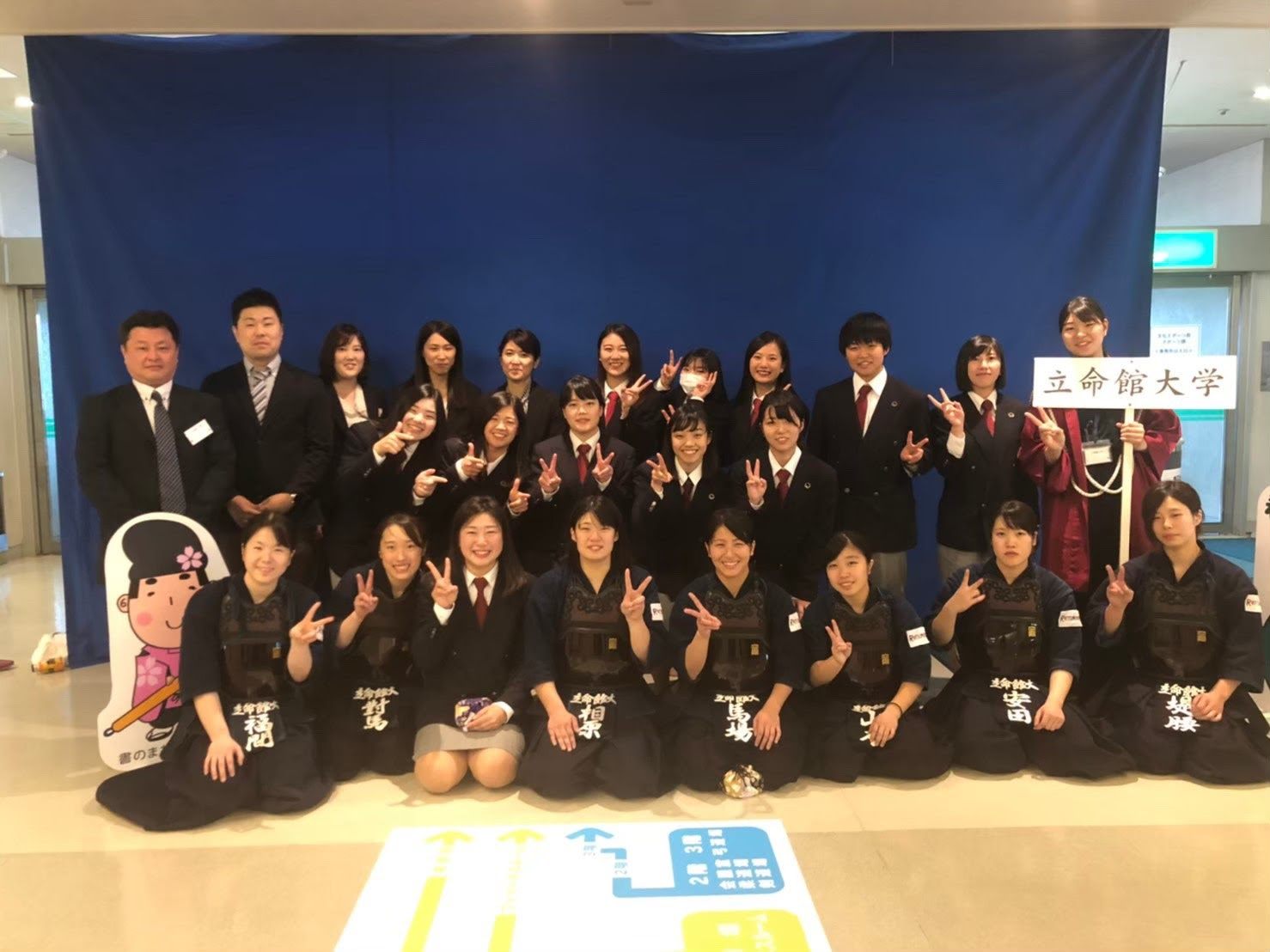 If you want to watch the Kendo game of Ritsumeikan,
Click the following URL!
⬇️
Interviewer: Nanaka Ichikawa (Faculty of Industrial Sociology, Sports Society Major, 2nd grade)
Translated by Ryo Nakata (3rd International Relations)
Saho Hashimoto (3rd Literature)
Chihiro Saegusa (3rd Literature)
Toshiya Iwami (3rd policy Science)