Road to participate all Japan inter college
Be the fastest runner in Ritsumeikan
Today's beyond is Naito Toshiyuki who is a 3rd grade student in Ritsumeikan and belongs to men's track and field club.
He has played various sports so far.
In this season, he is showing us the acting such as being selected the member of relay team.
Why did he start track and field?
What is contribute for the team?
We approached his enthusiasm toward track and field.
Running is deeper than I expected
He started to play soccer since he was 2,3 years old affected by his father. However, the soccer club that he belonged in elementary school was abolished due to the shortage of soccer clubs. At that time, when he watched the NBA, he felt basketball is really cool, so he decided to play basketball. Also, he played basketball in junior high school, but he thought "I was taller than other members, and it was my strong point, but I couldn't play well only my tall." Moreover, "The basketball club in junior high school was really tough. I didn't like to practice hard and play basketball in club activities. I like to play "basketball", but I don't like to practice so decided to play a different sport." After entering high school, he was thinking of trying a new sport. And then, his friend said to "Do you want to do track and field?" so his track and field life started. "track and field are just running I guess, but it is deeper than I imagine. That's so exciting!" he was into track and field like this, and he practiced it spontaneously"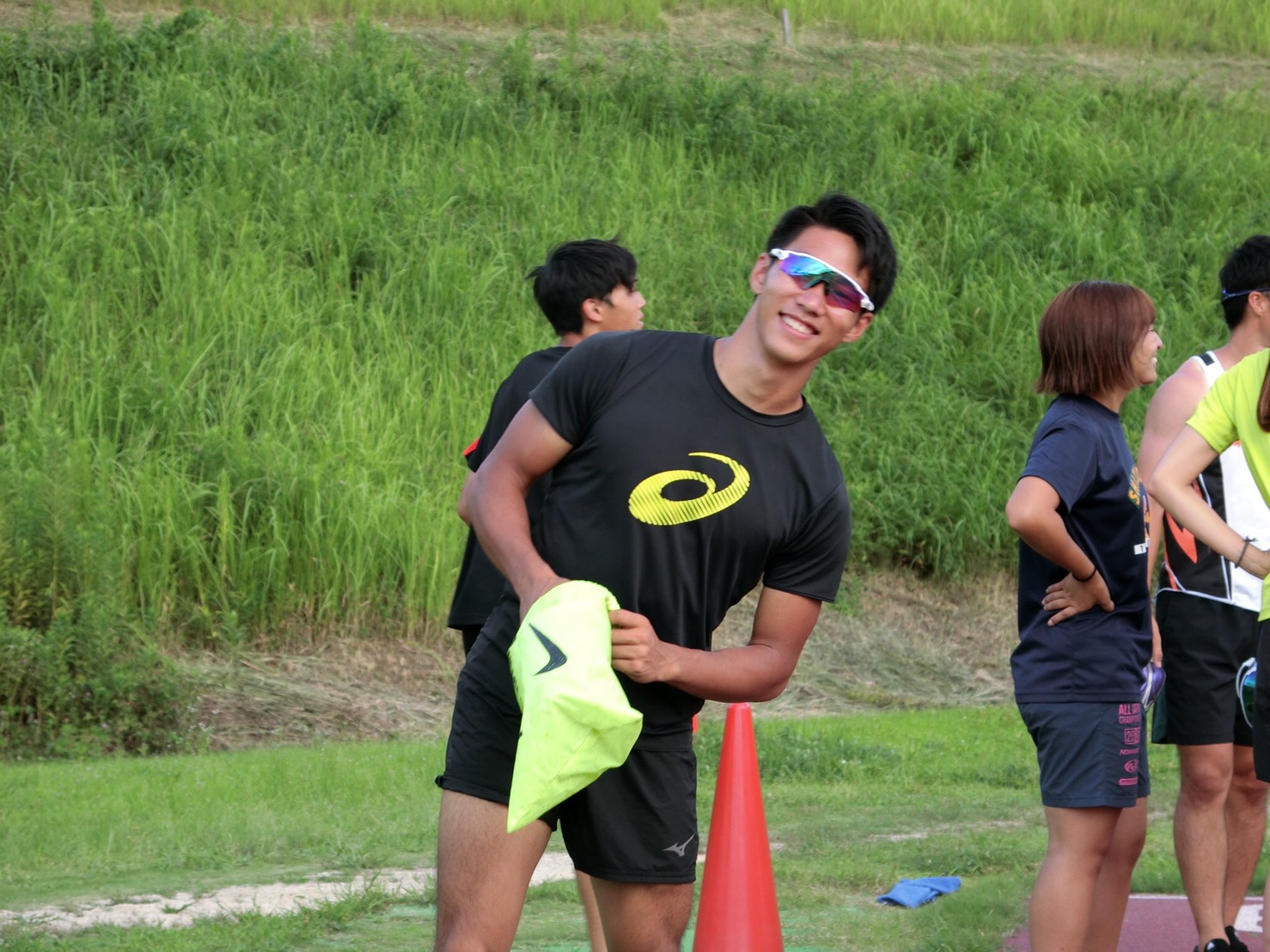 Encounter with octathlon
When he started track and field, he didn't know all of competition except short distance race. So, he had done short distance race.
But one day, he was recommended the octathlon because he had the experience playing soccer and basketball.
And then, he tried it and he could do better result than average in all of octathlon.
The teacher showed this result and said to him "you can get higher point in octathlon." This is his trigger of starting octathlon.
Inter-high Osaka qualifying that is the first tournament from when he starts octathlon was 6th.
He was expected the more acting and came next inter-high.
However, he couldn't get best score because of injury, and finished track and field in High school.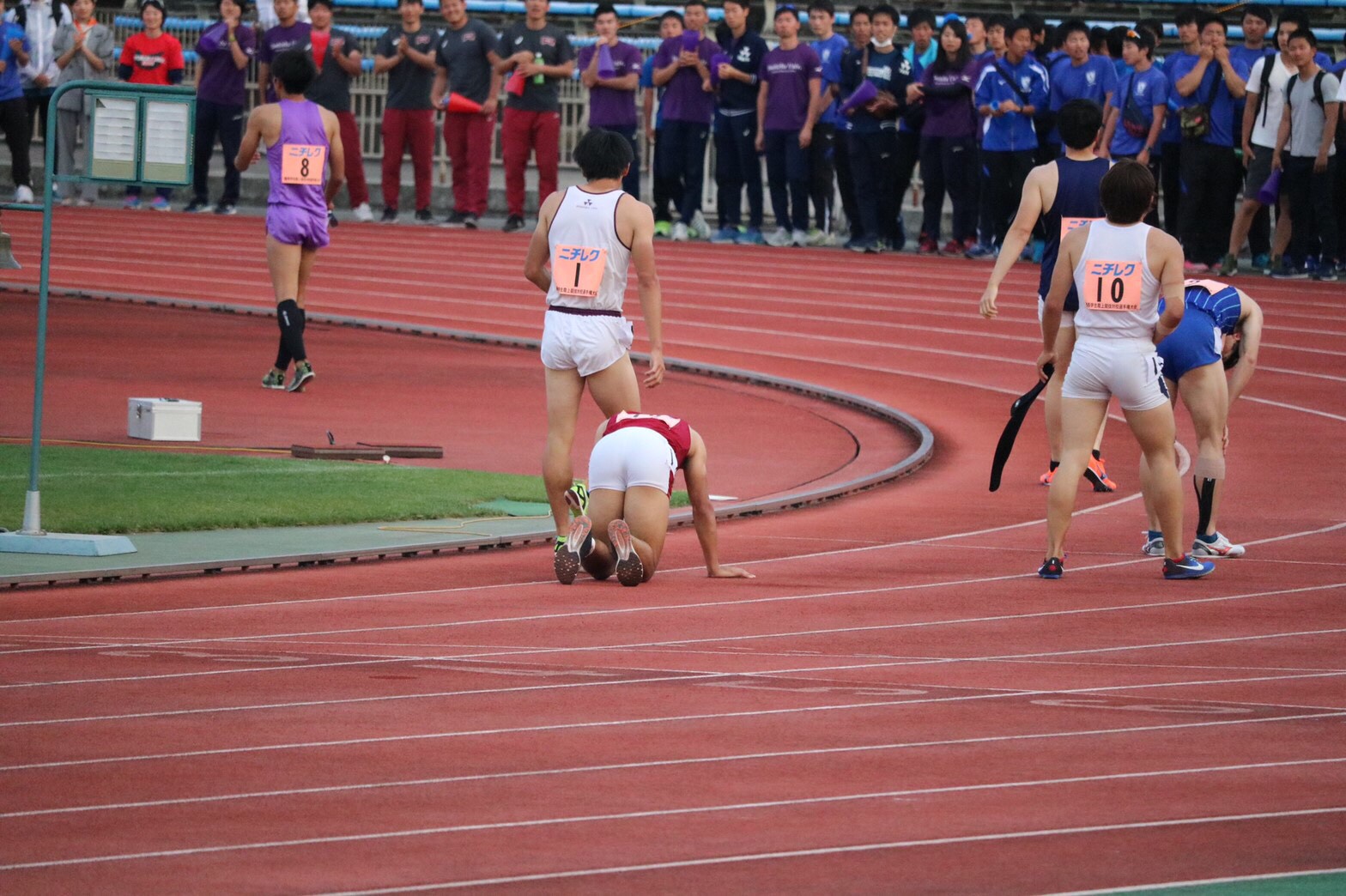 "I want to be strict with myself like Tossy"
Mr. Naito wanted to go to the university that the track and field was strong and had the faculty of sports, so he entered the department of sports and health science at Ritsumeikan University and belonged to the track and field club.
"Some of my teammates appeared on television and won inter-high school competition. I thought that the team might not need me because they were very energetic."
He felt inferior to other teammates when I entered the university at the beginning.
At some point, the player, who ran fest and practiced hard, said "I want to be strict with myself like Tossy" to him.
"Though I felt he was harder on himself than me, I was surprised to hear that. Other players see me that way. If I show me working strictly to them, it may influence them and lift our spirits."
He started to think so. He has been practiced harder that others and yelled when the team is tired. He always keeps running to the end consciously at that time.
He was recognized to be strict with himself by his coach and became the member of the relay race in inter-college competition this season.
"Now, I found what I meant and my original contribution to the team. I don't feel inferior because I have confidence doing that." He said it strongly.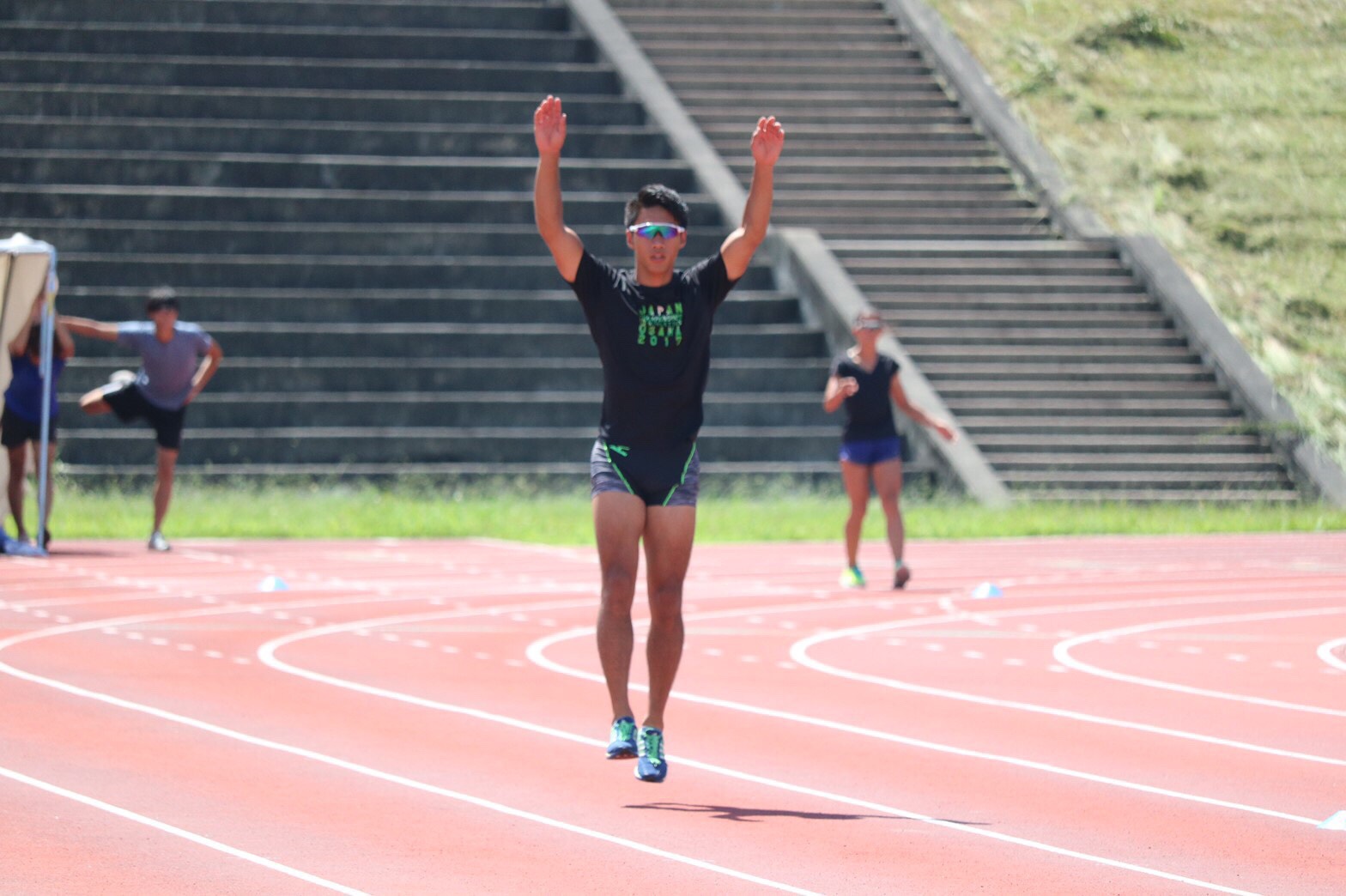 I want to be the fastest in Ritsumeikan
He played eight decathlons un to high school and started decathlon from college.
His goal at university is to participate in All Japan Intercollegiate.
He said, "Intercollegiate is a standard record system, and I can set a better record in decathlon, so I have practiced so that I can participate in All Japan Intercollegiate in decathlon."
As he continued to practice hard, his sprint record improved. He said, "I have the possibility of participating in All Japan intercollegiate as a relay member. Comparing the probability of participating in All Japan Intercollegiate in 10 kinds of competition and the possibility of participating in All Japan intercollegiate as a relay member, I thought that it was more likely to participate as a relay member." And he changed the event from decathlon to 100m.
He thought, "It is difficult for me to participate in the 100m as an individual, but I think I can participate as a relay member."
After changing the event, he has been active as a member of relay. However, he is not satisfied with the evaluation from the surroundings.
His future goals are to win the All Japan Intercollegiate Award and be the fastest at Ritsumeikan.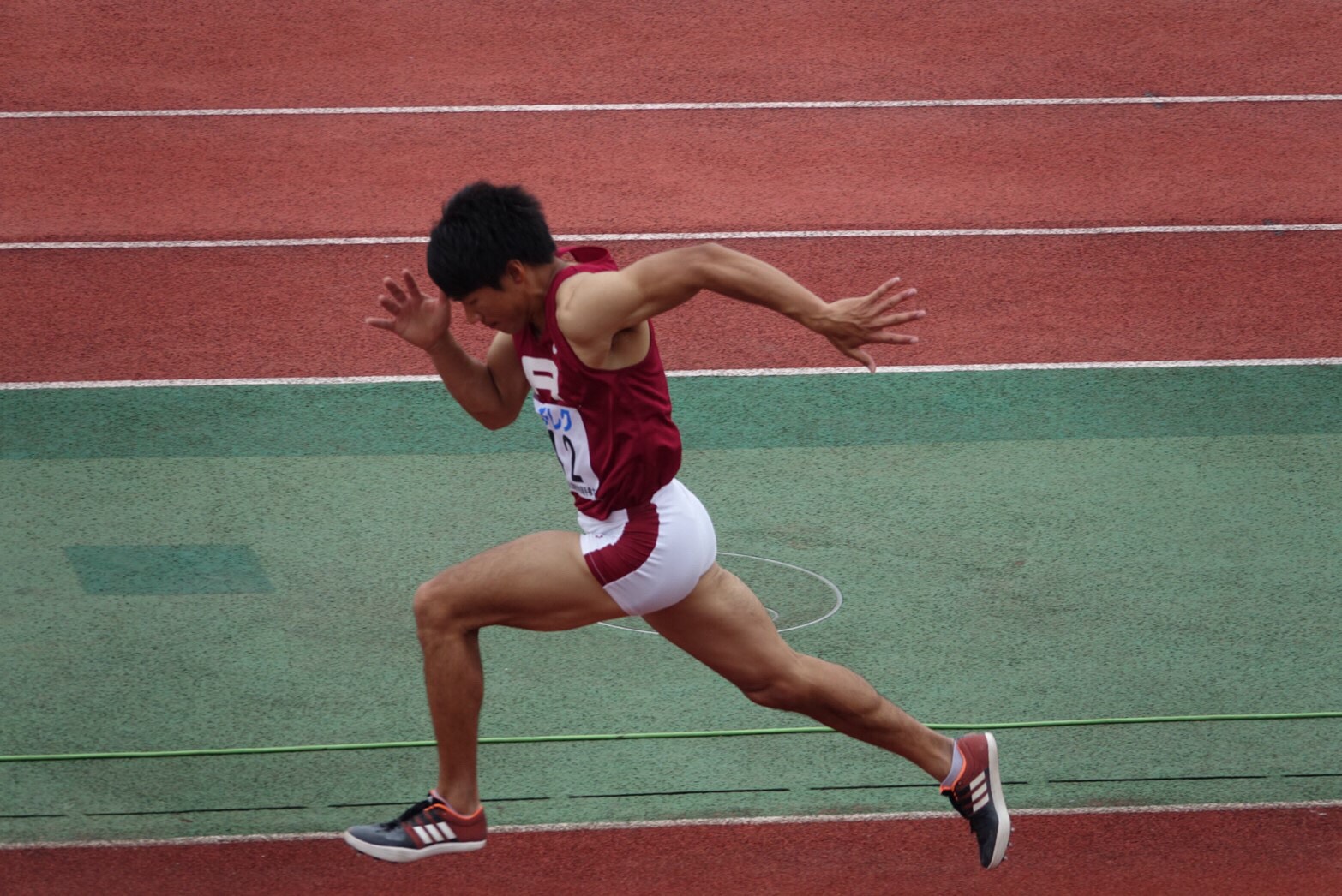 If you want to watch the game of Men's Athletics club, you can check date of the game from below URL
☟
Interviewer: Naoya Ninomiya (3rd sports and science)
Translated by Ryo Nakata (3rd International Relations)
Saho Hashimoto (3rd Literature)
Chihiro Saegusa (3rd Literature)
Toshiya Iwami (3rd Policy Science)