Today's article is Mr. Tatsuaki Makita, a 3rd year student in the triathlon club. We asked him about the appeal of triathlon as he continues to challenge the toughest competition of triathlon.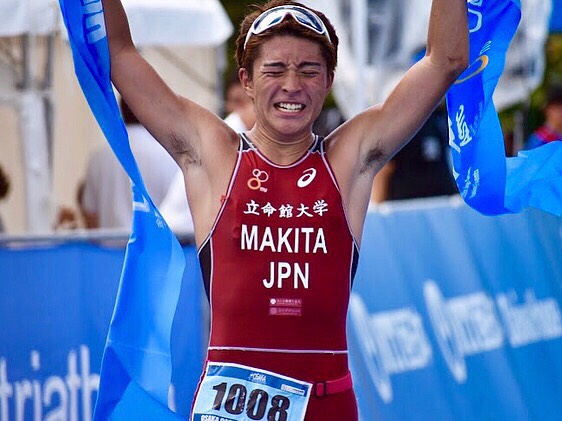 I want to do all the biking, swimming and running
First, we asked him about how he started triathlon.
He said," I used to play basketball in junior high school and high school. I enjoyed playing basketball at first, but I couldn't get any results in the middle and I couldn't play in the game. Since the establishment of the competition club, I have been interested in bicycles. I spent a lot of time commuting to school by bicycle, so I was confident that I could do cycling.
Besides, I was used to running in basketball practice, and I was swimming when I was in elementary school, so I wanted to swim again. In addition to that, I was interested in cycling, so I joined the triathlon club.
I have experienced various competitions, but I am not particularly good at competition, and I was not a person who can master one competition. However, since there are three types of triathlon, I enjoy being able to compete in each."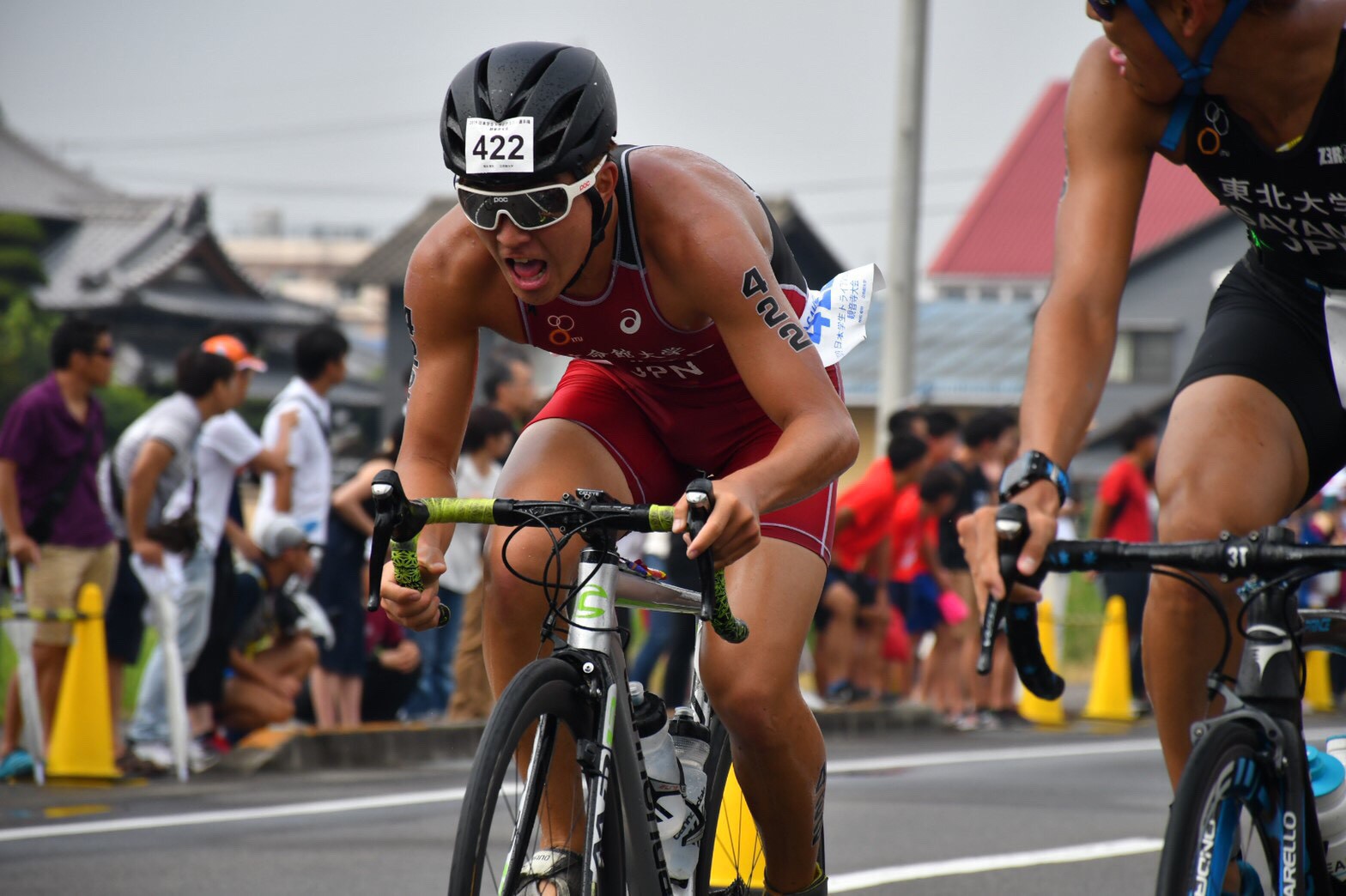 While adapting to the environment,
the fun of not being able to decide the outcome in one event
Triathlon is tough sports, players have to swim, ride a bicycle and run. We had him tell about the charm of triathlon.
"There are two point of charm about triathlon for me. First, as I said, we can compete the overall of three events. Second, the race environment is different depends on the venue, so I have to play adapting to the environment. Sometimes I swim in the sea, sometimes I swim in the river. Sometimes I run on a slope a lot, sometimes I run in the countryside. There is also a race swimming in Osaka castle moat and riding a bicycle around the building. I have to adapt to the environment changing each game. This is the charm of triathlon."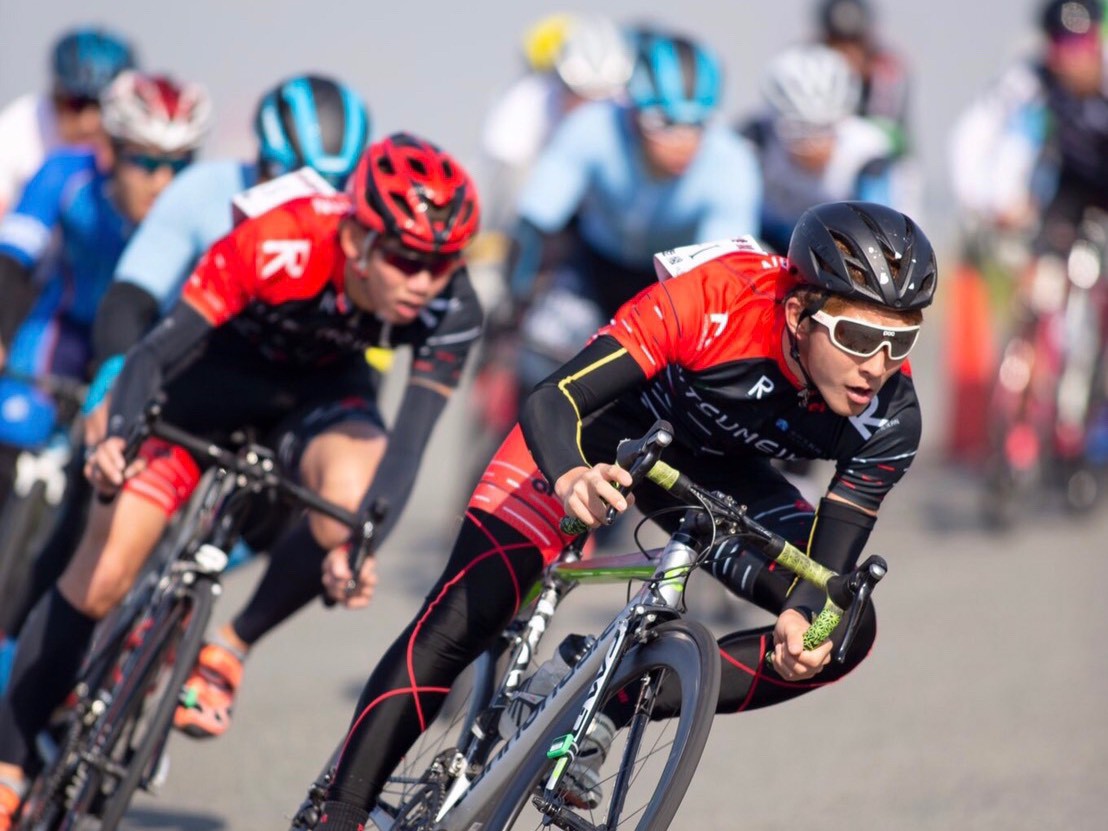 Ticket to the national convention that I got for the first time in my life
Mr. Makita started a triathlon since he entered the university. We asked him about the moment when he was happy to be playing triathlon. He had experienced various competitions; he could feel the joy.
"When I got the opportunity to participate in national tournament. There was no chance to participate in the national convention when I played basketball and swimming and so on, but I heard that I could aim national tournament in triathlon. That was my goal. In last year's inter-college qualifying, I was quite late for my favorite swim. I was not good at running, so it was difficult to raise the ranking there. I honestly felt that I couldn't participate in the inter-college convention. However, the condition of the bike was really good, and I was able to overtake other players steadily. Thanks to the tenacity of this bike, I managed to slip into the frame of national participation. When I got the ticket to participate in the national tournament, I felt that it was great for me to compete in a triathlon."
 Mr. Makita could participate in the national tournament, but he had a hard time joining club activities as a student.
"I'm belonging to department of architecture, faculty of science and engineering. I had to submit the model and the drawing of design assignment until Monday in last season. It takes time, so I often put the finishing touch to it just before. However, I was very busy because I usually competed in the race on Sundays. The races started early morning and I stayed at hotel around the race place from the day before. I have done homework before going to bed at hotel and didn't sleep a wink to get down to assignment after the race to Monday, the submitting time. Also, it took about two hours from my house to university, so I felt my schedule was really heavy."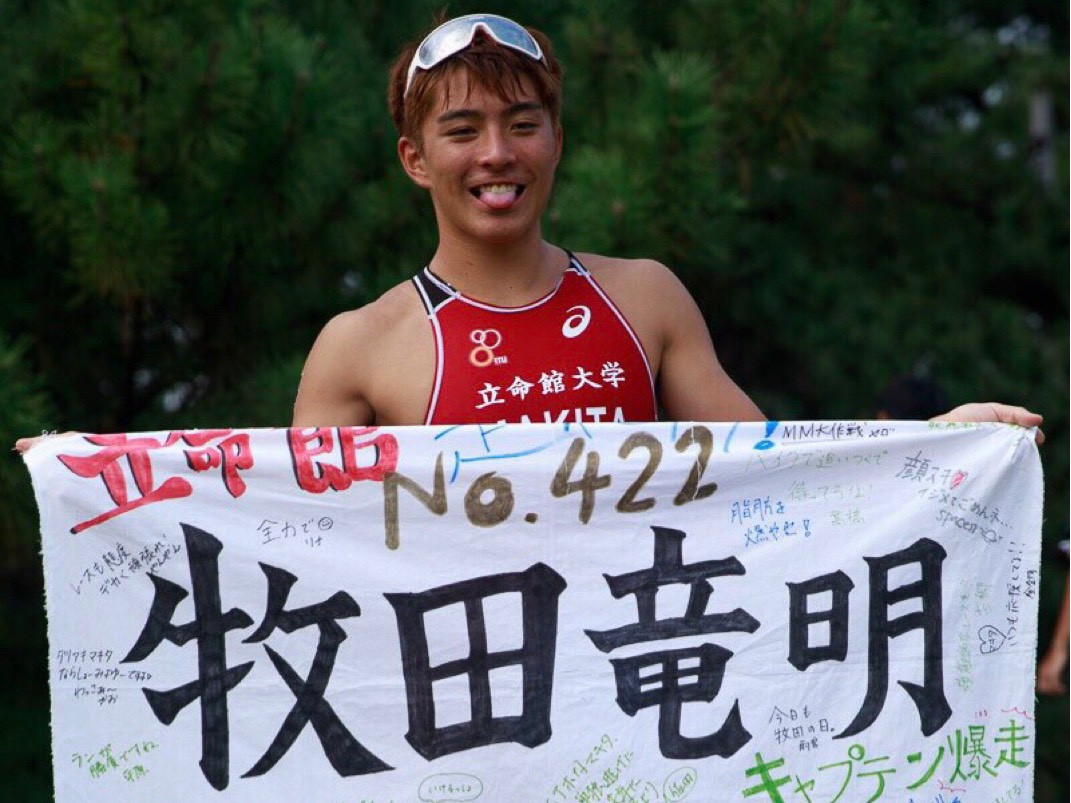 A place of my own
At last, the interviewer asked him about his goal.
Many races this year has been canceled because of corona virus. Therefore, he thinks that he tries to participate in more races next season than before and he wants to get results.
The triathlon club is "a place of my own" for him. He said he spends the longest time with members of the triathlon in university life, so this word was the best.
If you want to watch the game of the triathlon club, you can check the date of the game from below URL.
⇊
Interviewer: Fumika Saijyo (3rd Sports and Health Science)
Translated by Ryo Nakata (3rd International Relations)
Toshiya Iwami (3rd Policy Science)
Saho Hashimoto (3rd Literature)
Chihiro Saegusa (3rd Literature)