Do My Best to Increase The Probability of Wining
Today's beyond is Mr.Osada Taro who is a 4th year student and belongs to rugby club.
He told us the thought about leading the team to victory as an analyzer making use of experience of rugby player.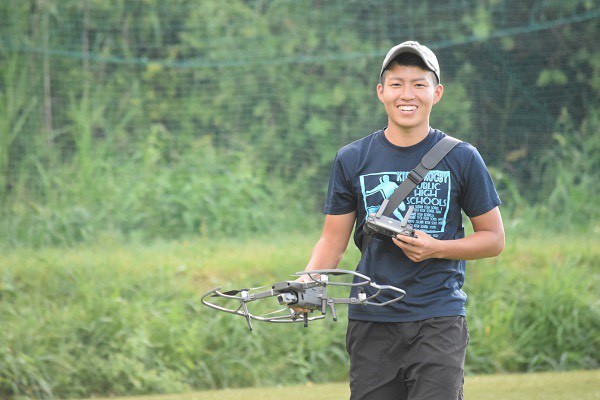 I want contribute to the team by making use of my competition experience
He played as a player in high school. We asked him what role the analyzer plays and why he decided to be behind the scenes at college.
"The main activity of the analyzer is video shooting during practice, analysis of own team, analysis of opponents. Evaluate the number and quality of tackles and carry and share it with the team to review the game. I also make various videos."
"I was involved in rugby as a player when I was in high school, but I didn't have the option to play in college. I decided to belong to the rugby club because I wanted something that could be said to be cut, but I did not decide to belong to the rugby club from the beginning. Rugby who was in the same class in the class when I was in the first grade When I met a player in the club, I decided to belong to the rugby club. The player was from a strong rugby school, and I was invited by that player. I am a high-level rugby club as an analyzer. I was fascinated by the fact that I could contribute to."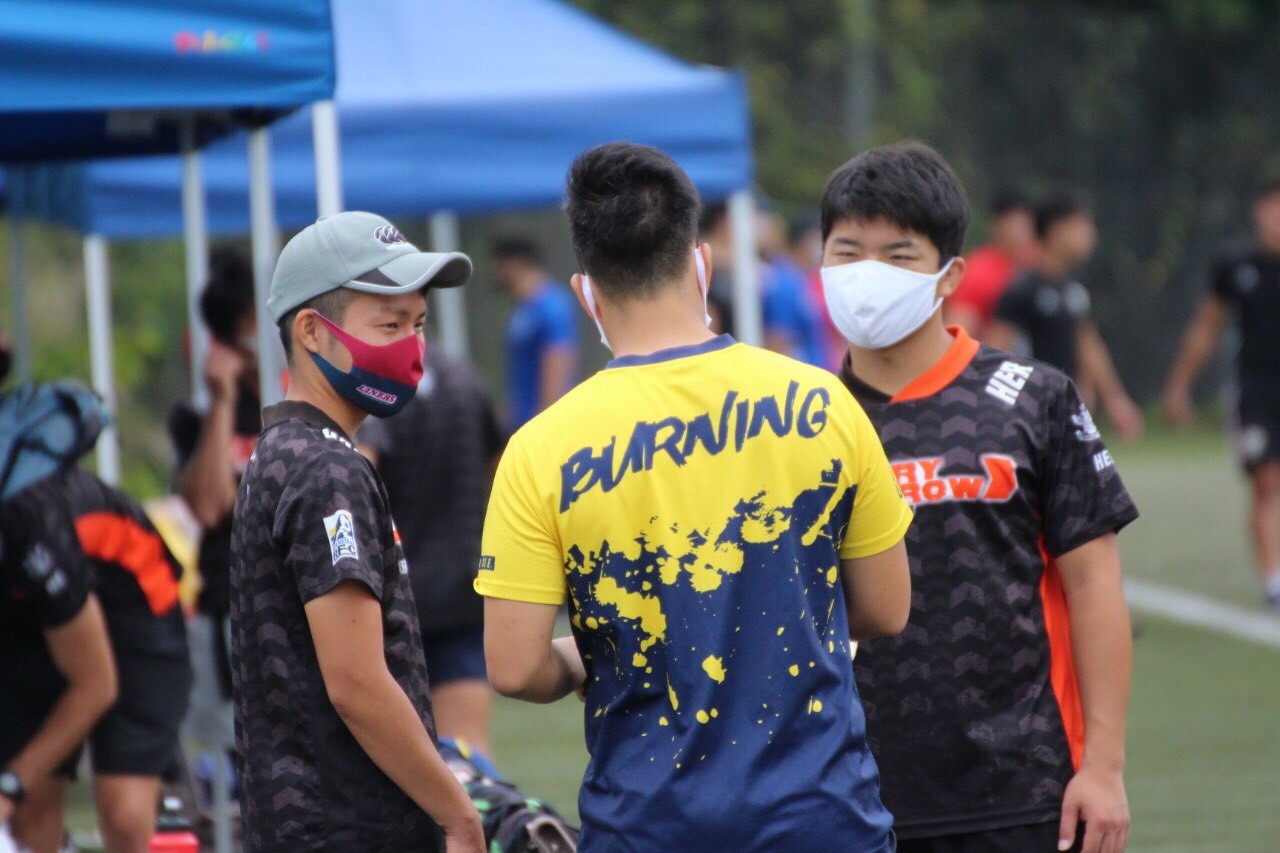 I want to enhance possibility that we will win as much as possible
"I always analyze my team and the opponents, and I'm deeply involved in the outcome, so I feel as happy as and as sad as players. At first, I thought I hoped I could support players. Even if I don't join the game, I always do my best to win. Therefore, I have a enthusiasm for the game as much as players and I try hard not only to support but also to enhance possibility that my team will win as a member."
"I never felt hard to play my part in team as a staff. Naturally, I feel painful when my team loses successively, but I'm happy to continue until now. Though there are a lot of tasks to do after the game, I don't languish. Players are fatigued physically in practice and the game, in contrast I'm not. What I do is different from what players do, but I want to try hard as much as them."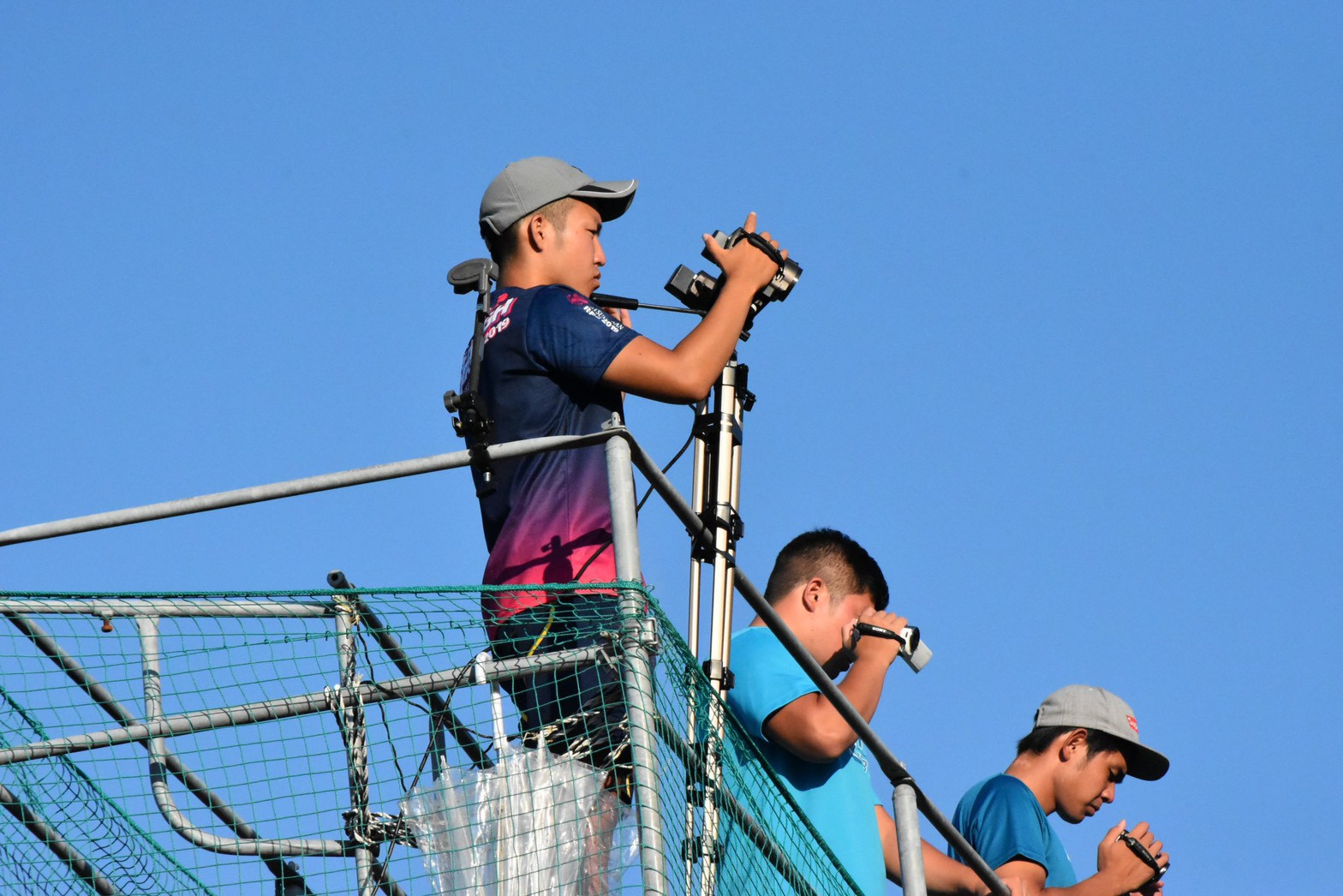 What I can do more than ever
With about half a year left until retirement, we asked him about your future goals to achieve the goals of the entire team.
"The goal of the team is to get the top 8 of the university championships. For that reason, of course, I think I must do my analysis work properly, but this year, I and the other two 4th year students are retiring, so I would like to think about what happened after I retired and teach more juniors about my work. In addition, the number of new members has increased, so I can do more than ever. I want to find and contribute to the achievement of the team goals."
Mr. Nagata is thinking about his retirement, but after graduating, he is waited for a new start as a member of society. He taught us how he wants to utilize the knowledge he has gained through club activities in society.
"By analyzing and giving numbers, I can see things objectively. For example, a player who has a lot of tackles when he analyzes and gives numbers, although it was not so noticeable as he was looking at it. With the knowledge I have cultivated through the analysis of teams and opponents in club activities, I can look at things from an objective point of view without relying solely on subjectivity and think that I can make use of it in society to add to my thoughts."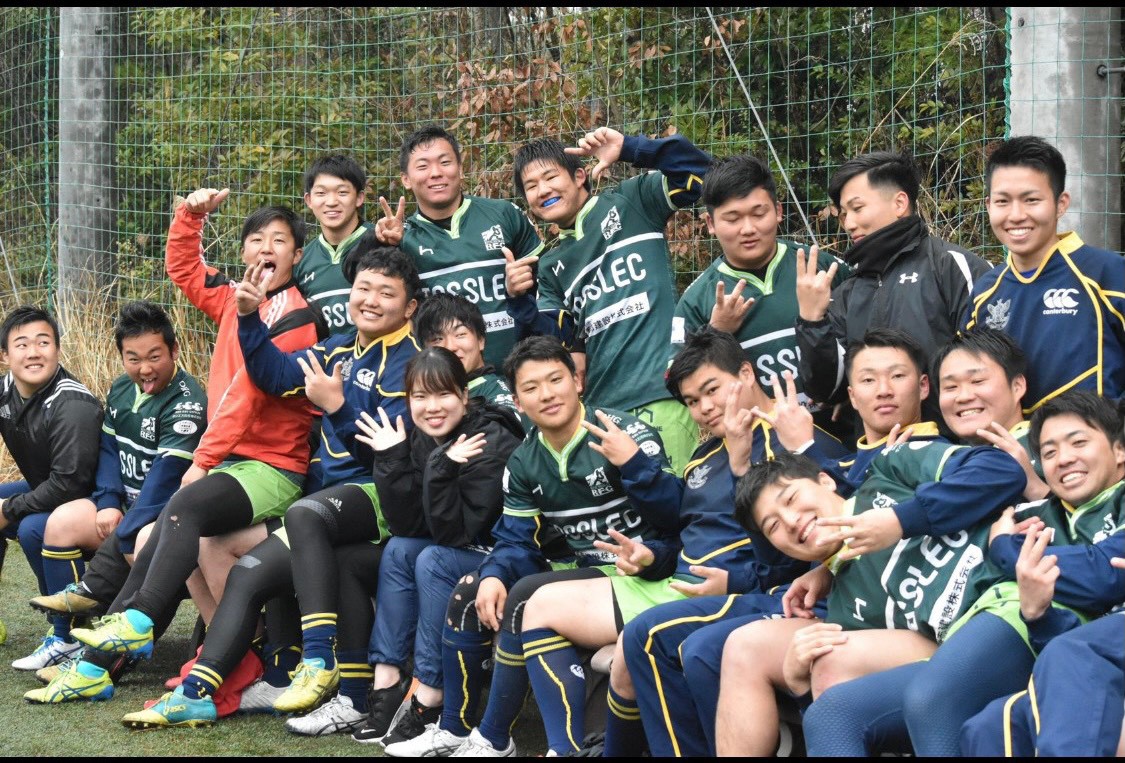 The place where inspires me
In the last, we asked that what kind of place rugby club is for him.
"For me, rugby club is [the place where inspires me]. Analyzers of colleague are always having their own opinions whatever it is, and I have saw their attitude against work at the closest. Players get over the tough things that I never experienced. These makes me feel [I have to do it more]. There are some and excellence people who do both a player and coach. So, it is good chance to study such as thought. So that, rugby club is the place where inspires me and makes me feel [I have to do more]."
A half year left until retire.
We will focus on Mr.Osada's active who continue to fight with his teammates to lead to victory!!
Interviewed by Fumika Saijyo (sports and science 3rd)
If you want to watch the game of Ritsumeikan rugby club, you can check the date of games from below URL!
⇓⇓
Thank you for reading!!
Translated by Nakata Ryo (4thInternational Relations)
Toshiya Iwami (4thPolicy science)
Saho Hashimoto (4thLiterature)
Chihiro Saegusa (4thLiterature)