Today's Beyond is about Mr. Genki Fujiwara, a member of the baseball team.
Mr. Fujiwara has been playing baseball for many years, seeking a higher level.
This season, he led the team as a mainstay.
What did he feel after spending four years in baseball club?
What is the baseball team for him, Mr. Fujiwara?
We asked Mr. Fujiwara, who recently retired from the baseball team and look back on his four years.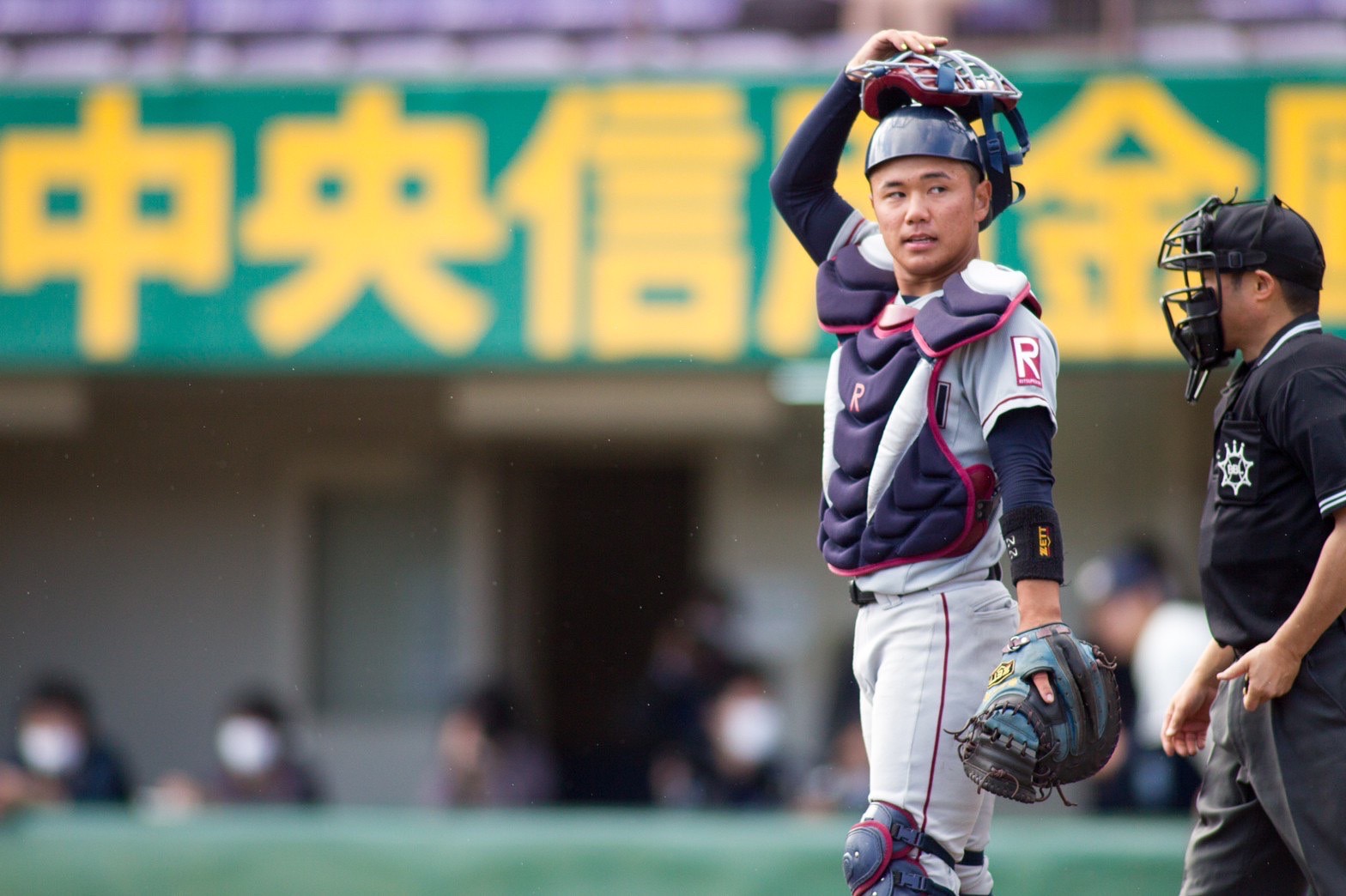 I want to play baseball with a strong team
"At home, I watched the Giants broadcast on TV and was holding a bat and a ball," he said. He started playing baseball in the third grade of elementary school.
He said, "I wanted to play baseball with a strong team in junior high school," and continued to play baseball with a strong team. The team was a catcher at the recommendation of a former professional baseball player and catcher.
He promised his parents that he could balance his studies and baseball, and he was serious about his studies as well as baseball.
He made good results in junior high school baseball and received sports recommendations from several high school baseball clubs. However, he took a test of the baseball club of Ritsumeikan Uji High School to focus on his studies. He said, "I took the Ritsumeikan Uji High School test with the intention of refusing all other high schools that gave me sports recommendations" and he went on to Ritsumeikan Uji High School with a superb sports recommendation.
Although he has been in the game since the first grade in high school, he did not achieve the results he expected as a team. He joined the baseball club at Ritsumeikan University, saying, "I knew that the level of the baseball club at Ritsumeikan University was high, but I wanted to take on the challenge."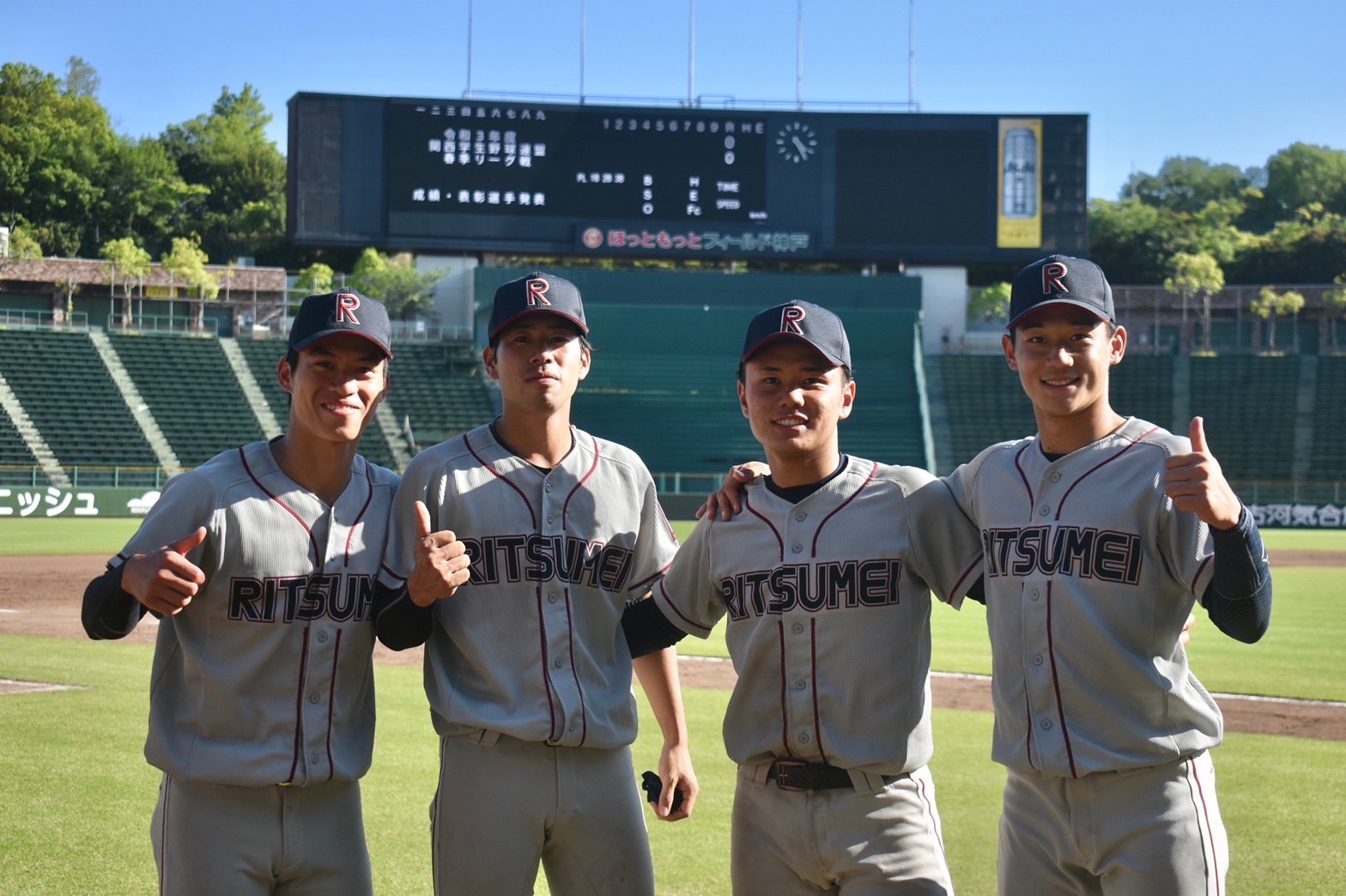 A fun of high level
Mr. Fujiwara joined the baseball team with determination, but when he first joined the team, he was keenly aware of the high level of competition.
"When I first joined the team, I was acutely aware of the high level of the team." he said. "The players came from places that were strong enough to beat Ritsumeikan Uji, so I knew the level was high. I was especially keenly aware of the high level of catchers like Mr Sakaeda (Hanshin Tigers). Even so, I was proud to have been allowed to play in the team since my first year in high school, and I was confident, so I didn't feel like I couldn't keep up. It was fun and interesting to play with such good and famous players. However, if I was going to play in a game, I thought I was still lacking, which made me want to work harder as a catcher.
I continued to practice hard. Later, after he became a starter, he said he was more nervous in practice than in games."
"I was much more nervous in practice than in league games or important matches. I was a lot more nervous in practice than I was in league games or important games, because everyone was creating that atmosphere so I could enjoy the game and not be nervous."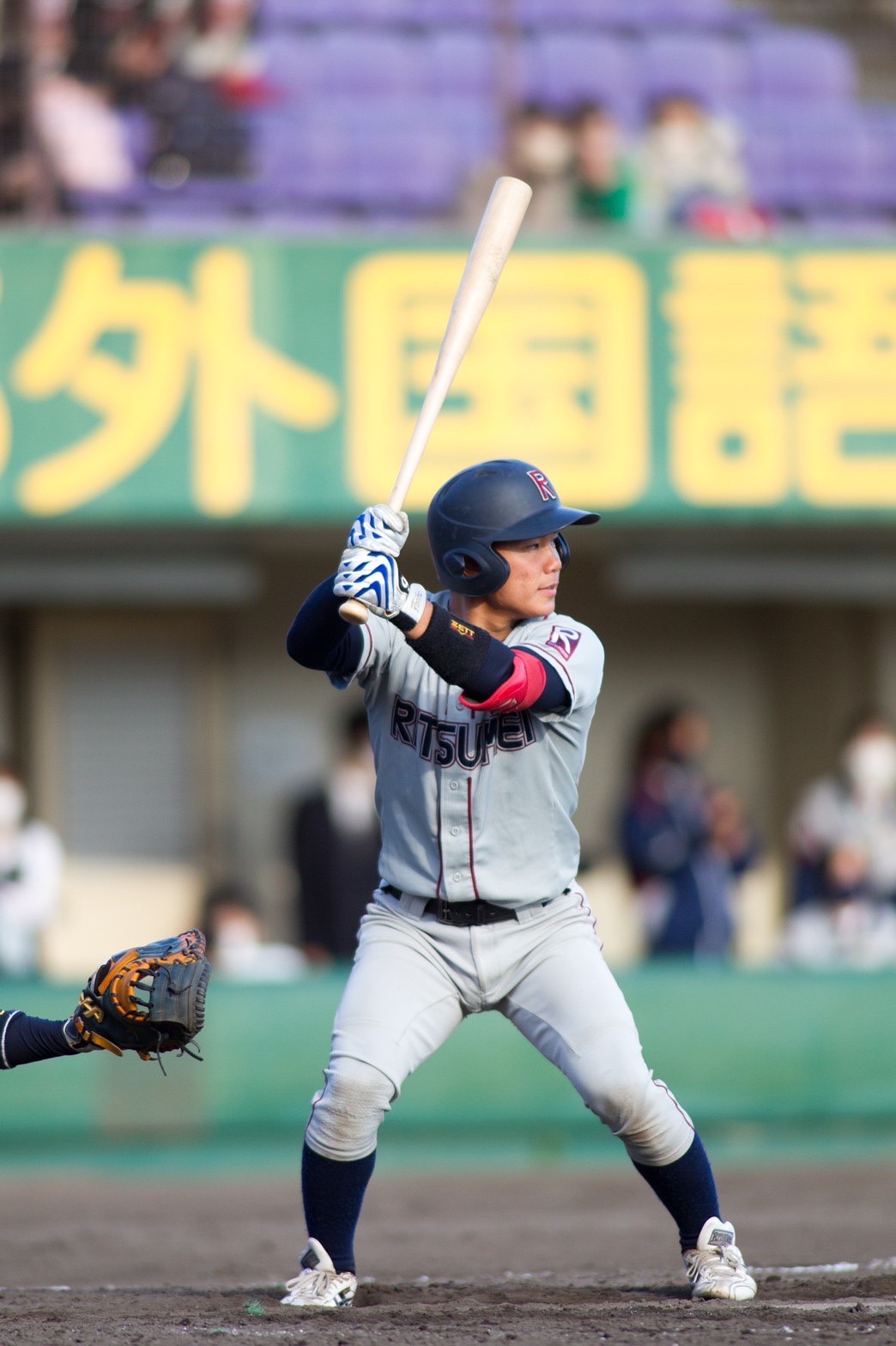 I understand various kind of people and organize the team
Mr. Fujiwara spent four years as a member of club activities and the interviewer asked about his experience of university sports.
"Many people retire from club because of job hunting until now, but I wanted to end to end with smile because we all tried hard. Therefore, members, who stop club activities, are asked that they will be back when they find job. Then, they rejoined as various roles like a batting pitcher and a coach. Thanks to that support, we could focus on baseball. So, all game members
said "Thank you for support." and members rejoined "Thank you for giving supporting role." I'm glad to hear them. We accomplished our ideal team that expressed ourselves as we were."
"University sports have various kind of players who have a lot of dreams and idea, and I understand them and organize the team. It's different from high school. I felt I would think that it was good to continue after overcoming it."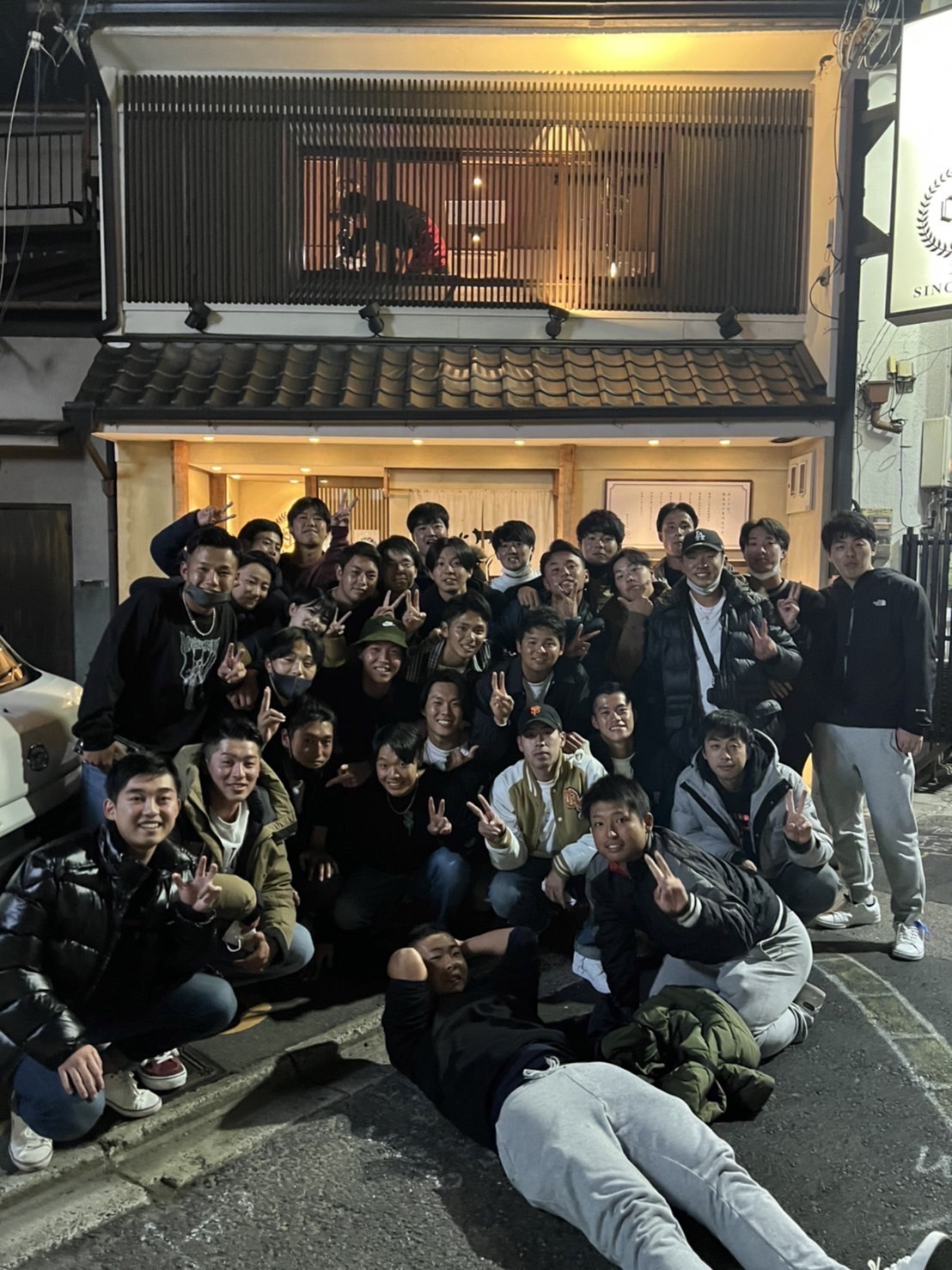 The Place Where Made Me Grown Up
We had him talking,
"There were the most learning things in baseball club. I was not only doing baseball, but also thinking "if it were me, how coaching in this situation" because I aim to be a coach. Different with high school, there are some people and different communications. in that community, I could get a lot of experiences. Only members of baseball get that experiences, so baseball club is the place where made me grown up."
We will focus on him who will be teacher and baseball club coach.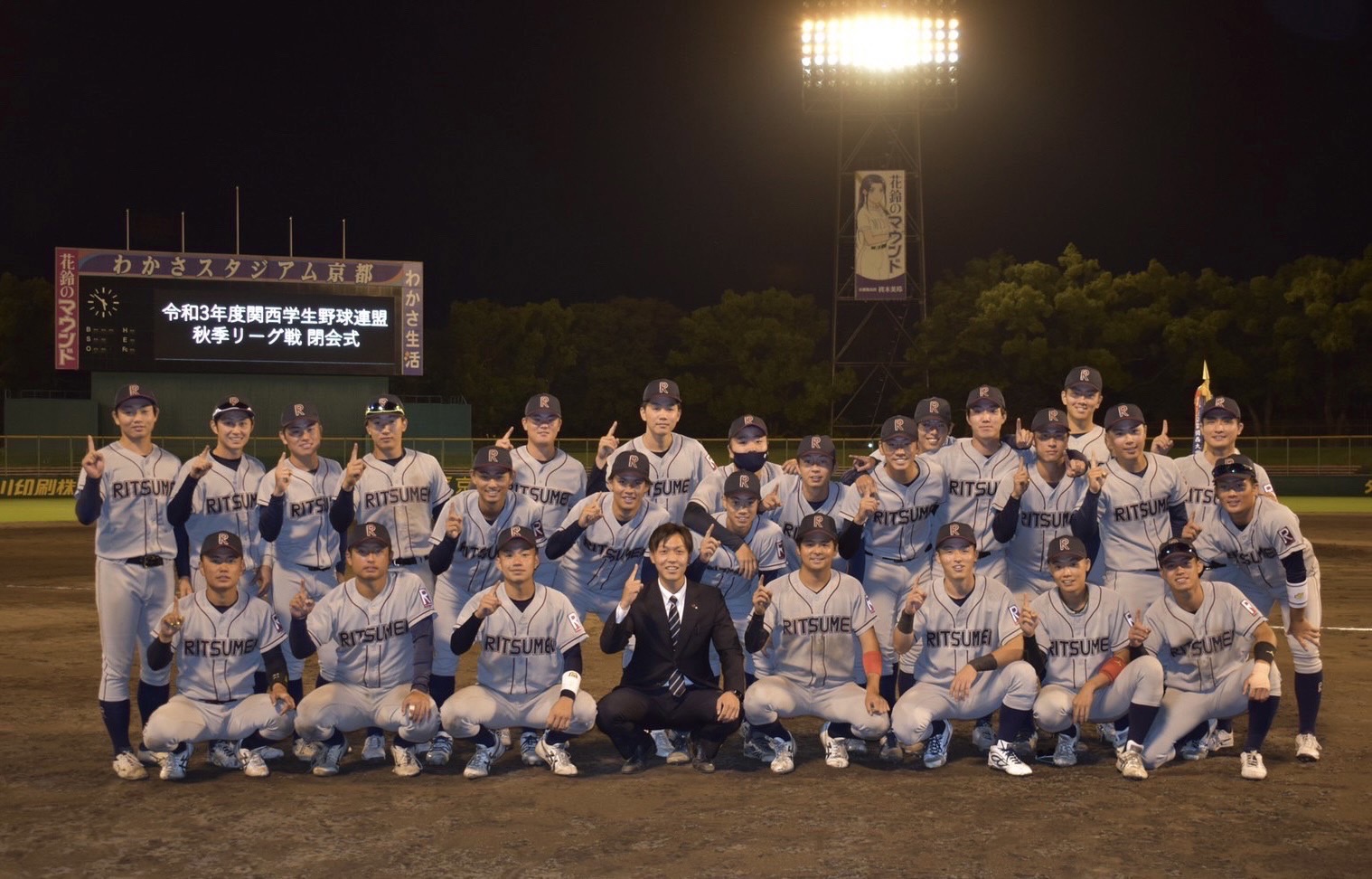 If you want to watch the game of the baseball club, you can check the date of the game from below URL.
⇊
Interviewer: Naoya Ninomiya (4th sport health and science, soccer club)
Translated by Ryo Nakata (4th International Relations)
Toshiya Iwami (4th Policy Science)
Saho Hashimoto (4th Literature)
Chihiro Saegusa (4th Literature)