Aim for higher goals!
The resolution and goal for soccer at University.
Today's beyond story is about Mr. Akehi Tomohiro who is in the third year and joins boys' soccer club at Ritsumeikan University. He had got Top scorer of the premium league when he was a high school student. After going to university, he has been aiming for high!
Why did he choose to play soccer at 'Ritsumeikan'?
What is his goal?
Mr. Akehi told us about his feeling and desire for soccer.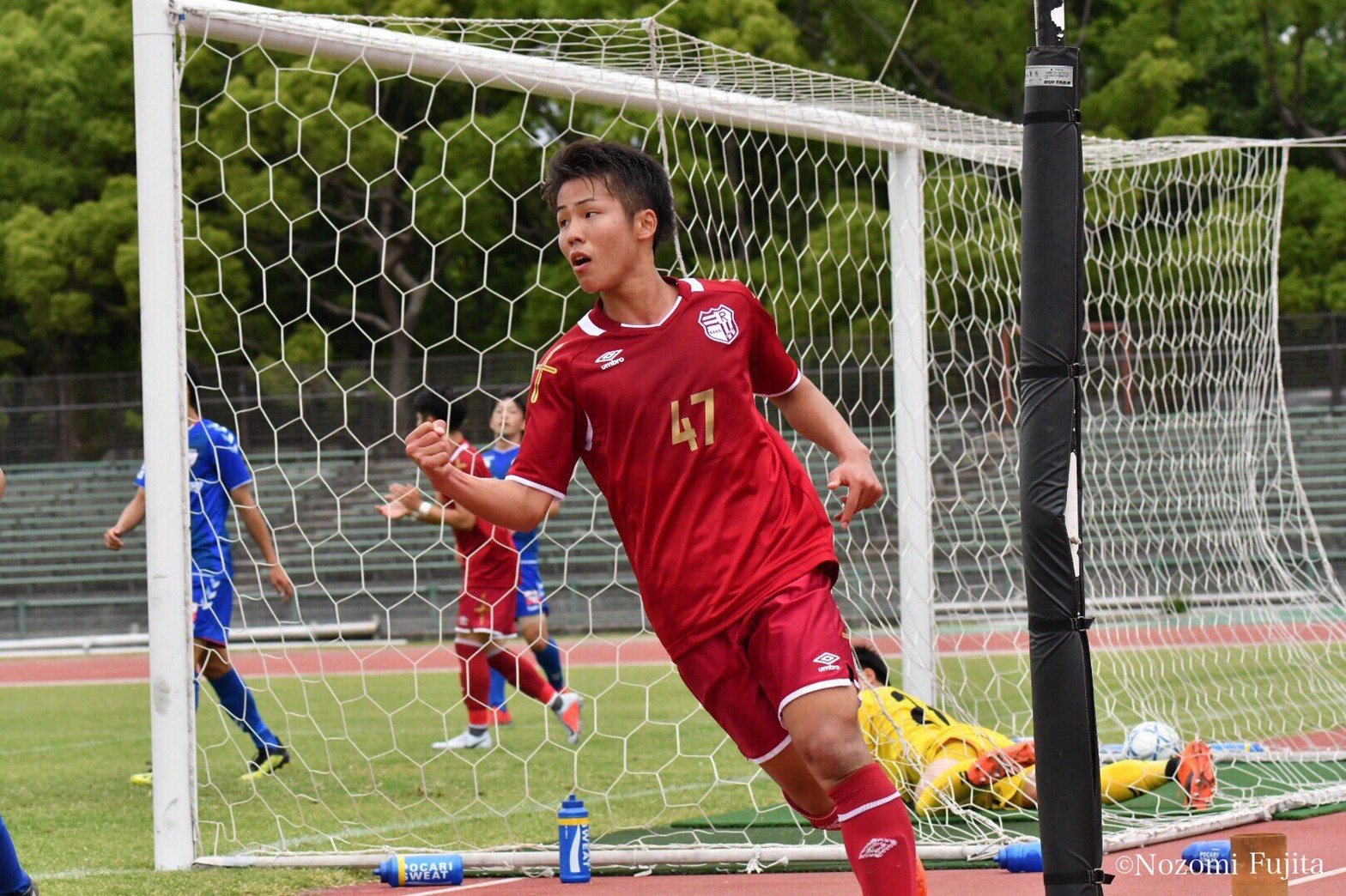 It's happy to get together
Mr. Akehi is from Hiroshima. He started playing soccer influenced by his brother since he was five years old.
"When I scored a goal, I was always glad that everyone was coming together." He has showed an excellent performance as a striker since he was a sixth-grade elementary school student.
He had played soccer on Sanfrecce Hiroshima F.C junior youth team, which he loved, when he was in a junior high school.
After that, he was prompted to Sanfrecce Hiroshima F.C youth team. He couldn't play in the game and he got injured when he was a sophomore in high school, so he said it was painful.
Still, "I ran a lot for his team" and "I showed my presence by acting devotedly." He has played in the game since he was a junior in high school.
"I can develop as a soccer player and a person by placing myself in a responsible position" "I want to lead his team's members." And then, when he was a senior in high school, he became a captain.
He said as a captain that "I tried my best in every situation like practice and dormitory life because I didn't have a natural leadership ability." Thanks to this positive attitude, he became the top scorer in the premier league which was a highest level in high school soccer games.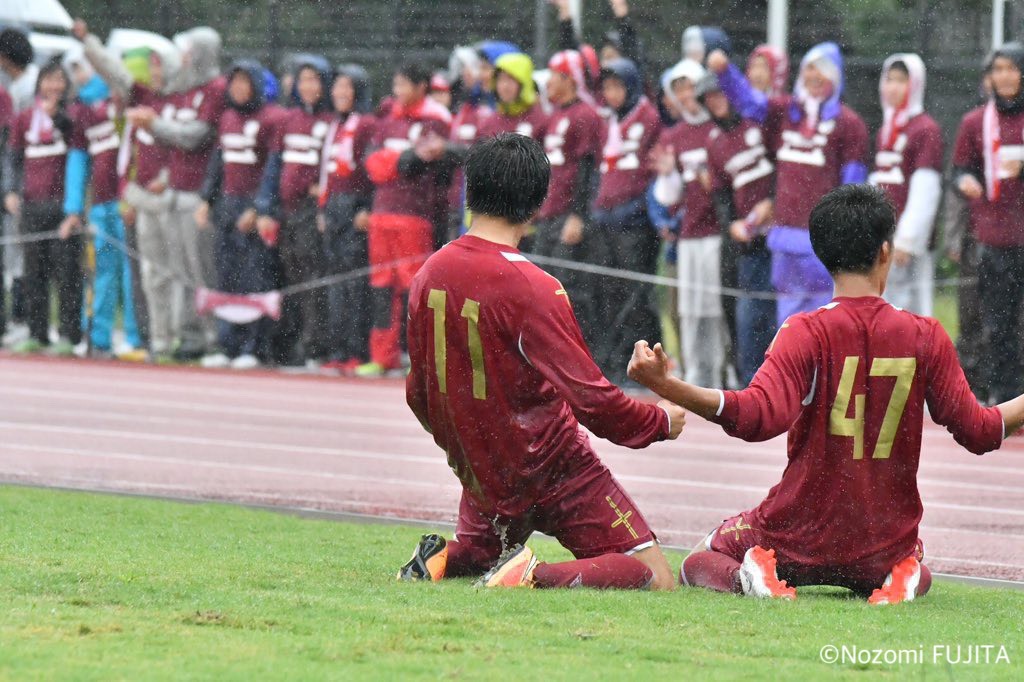 Want to play with him again
He saw his senior in Sanfrecce Hiroshima who had been active in Ritsumeikan University, and then he thought "I want to play with him again" "I want to be active like them." And Mr.Akehi went on to Ritsumeikan University with sports referral.
He adapted to the environment of the university soon and entered the game.
However, he entered in the middle of game a lot, because there are many good players who plays on FW.
He played the almost game as a starting member until before he entered the university. It was difficult for him to enter in the middle of game. So, he couldn't perform well.
Still, he tall us his thoughts on this season. "I hadn't been a starting member for 2 years. I don't get score a lot. But I could enter the game a lot. I felt lack in it. I want to pursue the good results for team."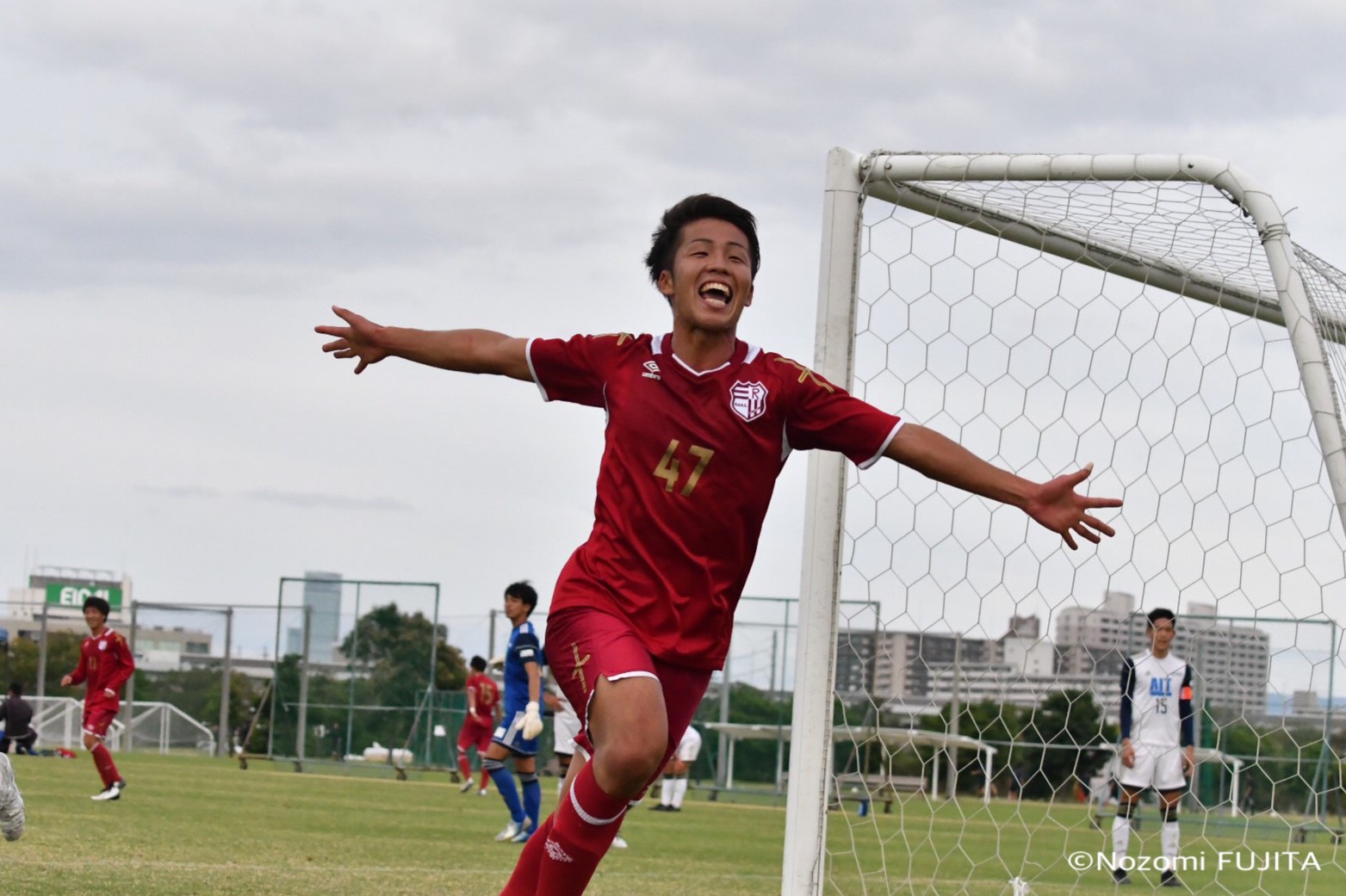 I want to play that place
He wants to play soccer even after graduating from the university. His friend when I was in Hiroshima and seniors at university include Japanese national players and players who plays in J League. He felt irritated and anxious when he saw their activities.
Still he said, "In order for me to succeed, I want to be a scared player as well as acquire dedication. I was conscious of the attitude to go forward so that I could break through by myself." He always wants to be a successful soccer player.
Last year he also played against Yokohama M at the Emperor's Cup. He thought this way at that time. "While I was preparing, I got goose bumps from the support of Yokohama M supporters, and I was always excited during the match. I felt like playing soccer in the space. And I realized once again that the world I am aiming for is great. I wanted to play more in that place."
His future goal is to improve his skills to play soccer even after graduating from college. And while Mr. Nobe (Yuta Nobe, a 4th grade student at Ritsumeikan University soccer club) was in college, he scored more than Mr. Nobe.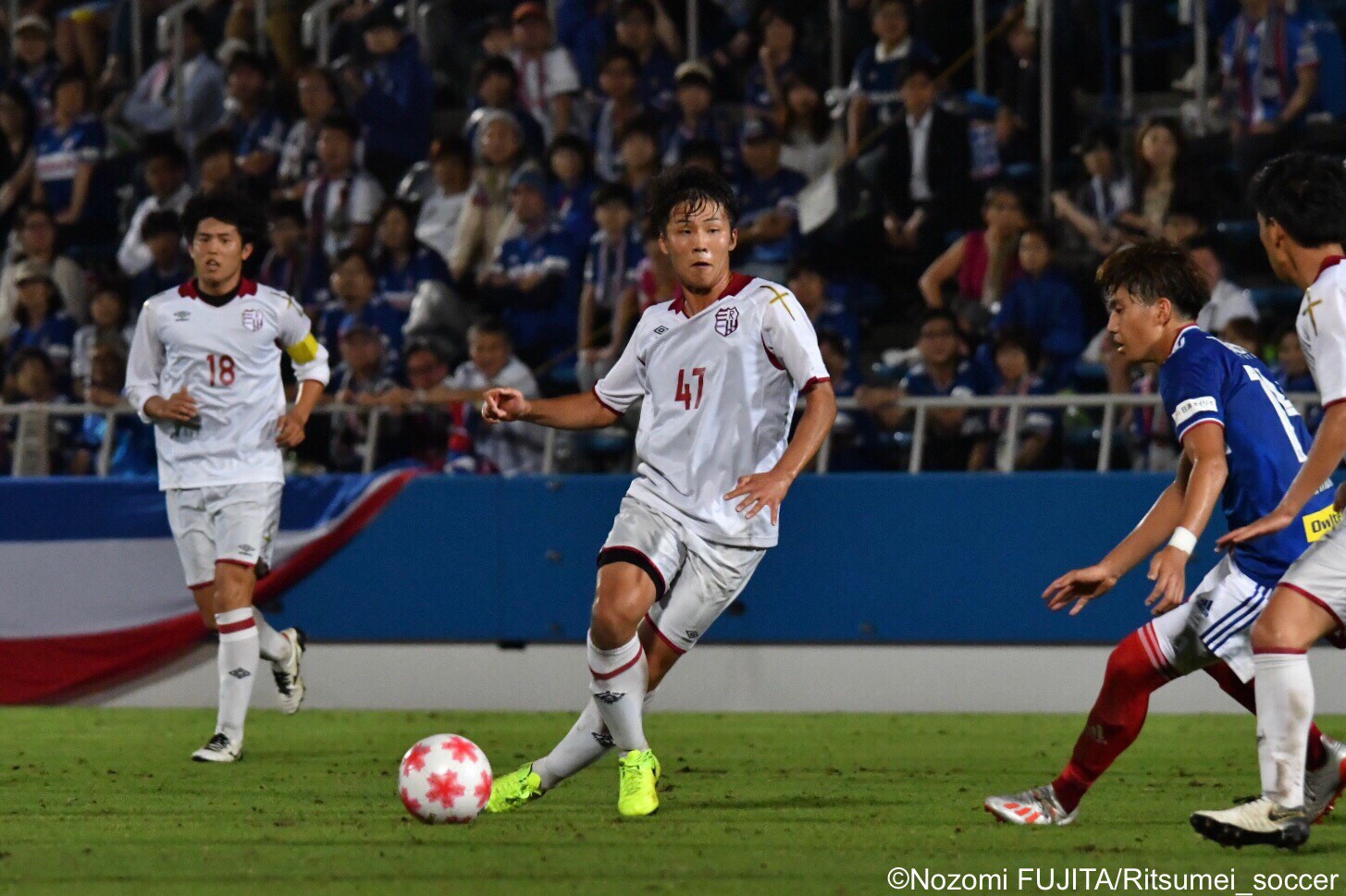 "Great rivals and good friends"
All members of the boys' soccer club are "great rivals and good friends" for him. He talked to us, "Even though we practice hard and argue with them about our play, after practicing we can be reconciliation. There are great relationships and the place where is essential for me." We have to check out his success!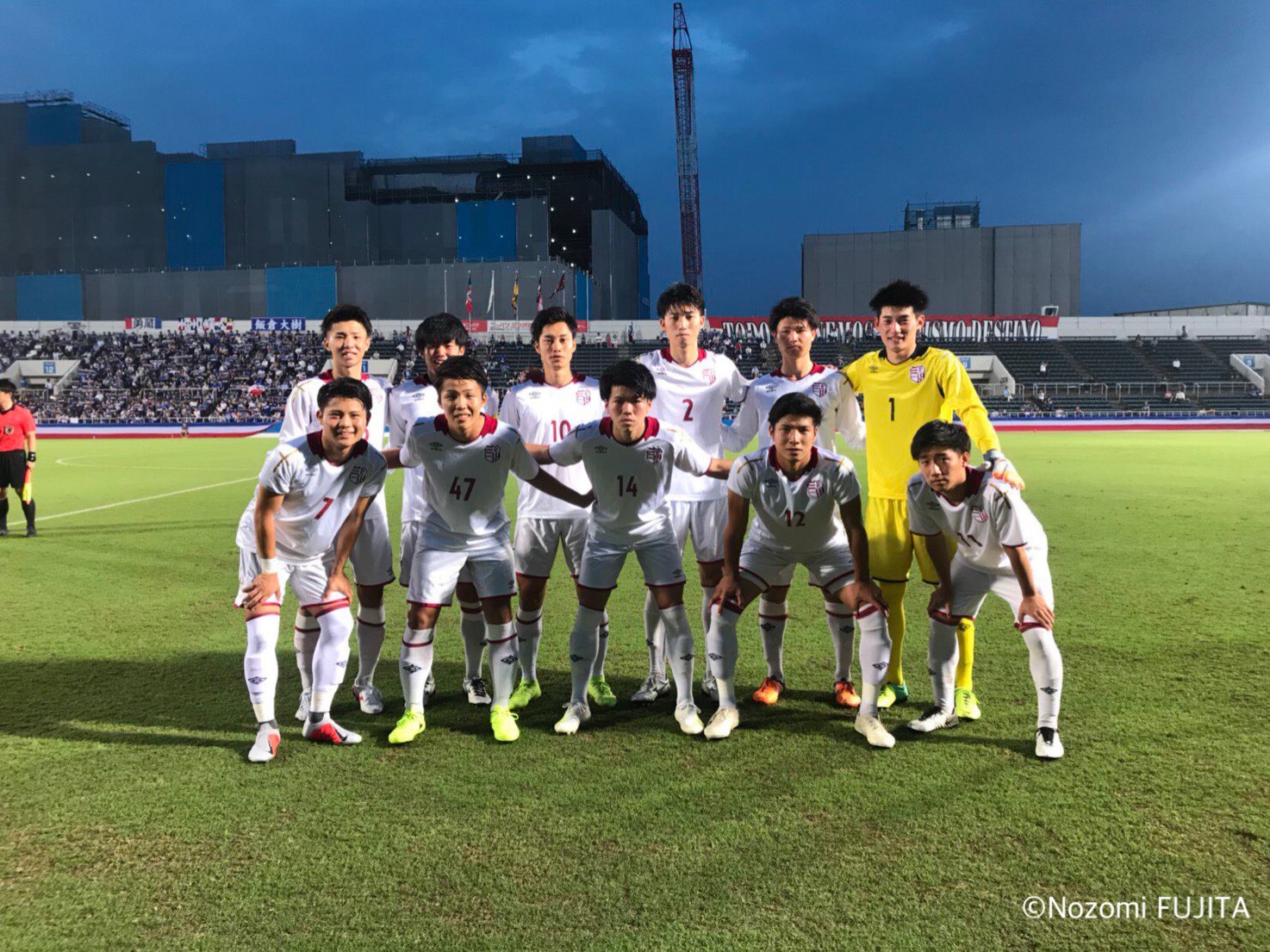 Interviewer: Ninomiya Naoya (3rd Sports health science and member of the boys' soccer club)
If you want to watch the soccer game of Ritsumeikan, Click the following URL!
↓
Translated by Ryo Nakata(3rd International Relations)
Toshiya Iwami (3rd Policy Science)
Saho Hahimoto (3rd Literature)
Chihiro Saegusa (3rd Literature)