Regaining the throne
~Pursuing the driving force that keeps running~
Today's article is Shiori Yoshizono from the Women's Athletics club.
She has been ashore since she was young. She is currently working towards regaining the throne in EKIDEN.
Why did she choose Ritsumeikan University?
Why is she continuing on Athletics?
We taught her about her competitive life and her future.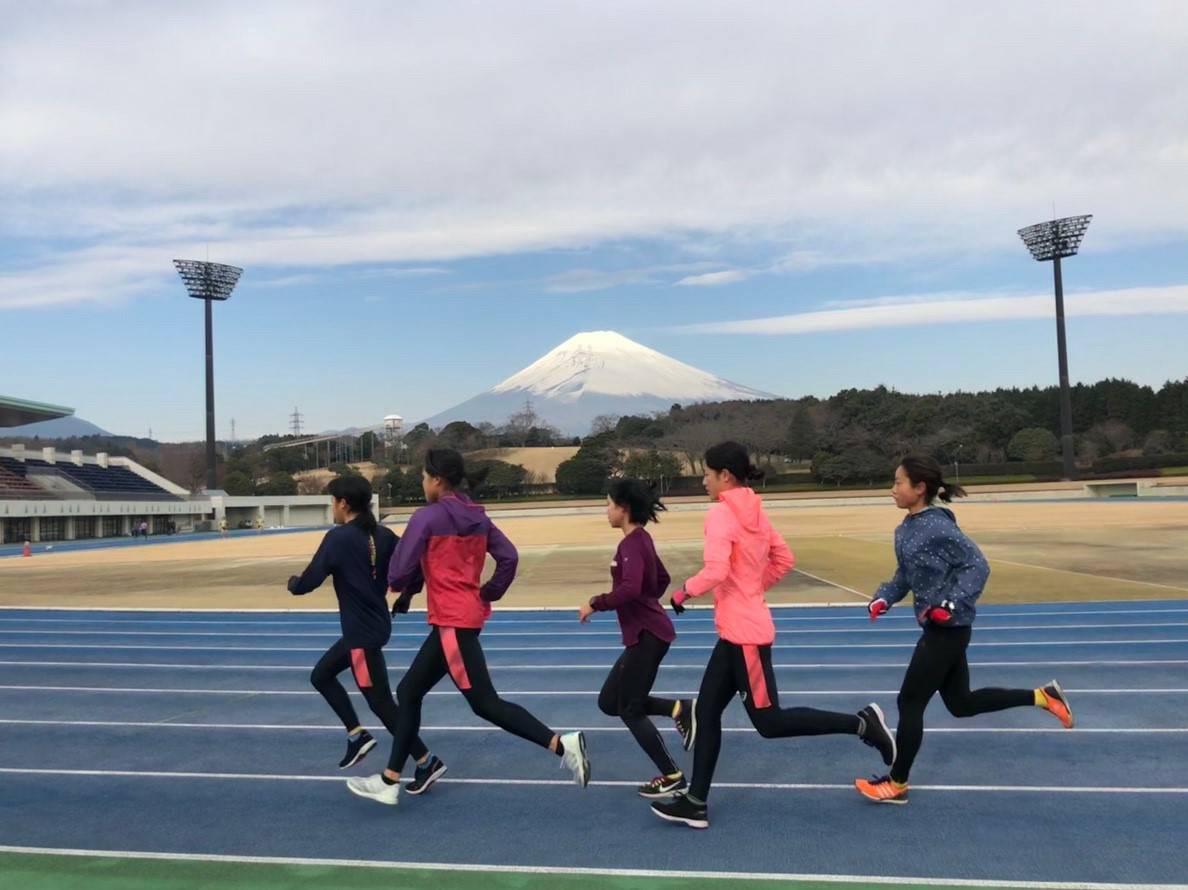 She liked the long distance
She is from Miyazaki, she started Athletics from the 3rd year of elementary school because of her cousin's influence.
She liked running. She said, "Short runs such as 100m were fun to play with."
She continued Athletics in junior high school.
She said, "There was an endurance race at elementary school and I was good at running long distance, so I started running long distance."
"Long distance runs were tough, but I felt a sense of accomplishment after finishing."
She was absorbed in running long distances.
"I'm strong in EKIDEN, and I'd like a high school near my house" So she went on to Kobayashi High School in Miyazaki.
She enjoyed Athletics at high school and also participated in National Competitions.
She said "Running with people who is faster than me is inspire me, so it is enjoyable."
"I was top in the prefecture, but when I entered the national convention, I could run with the people. That was happy for me." She could run enjoy even big competition such as Inter High School. She showed brilliant activity such as entering national convention, but she couldn't enter Ekiden by narrow margin for 3 years.
"I could go to national convention as an individual. But I couldn't go to Ekiden national convention for 3 years. I had aimed entering Ekiden national convention, so I was very regretful. However, I think this experience became the reason why I continue athletic sports in the university."
The experience that she couldn't go to national convention in the High School became trigger to continue athletic sports in the university.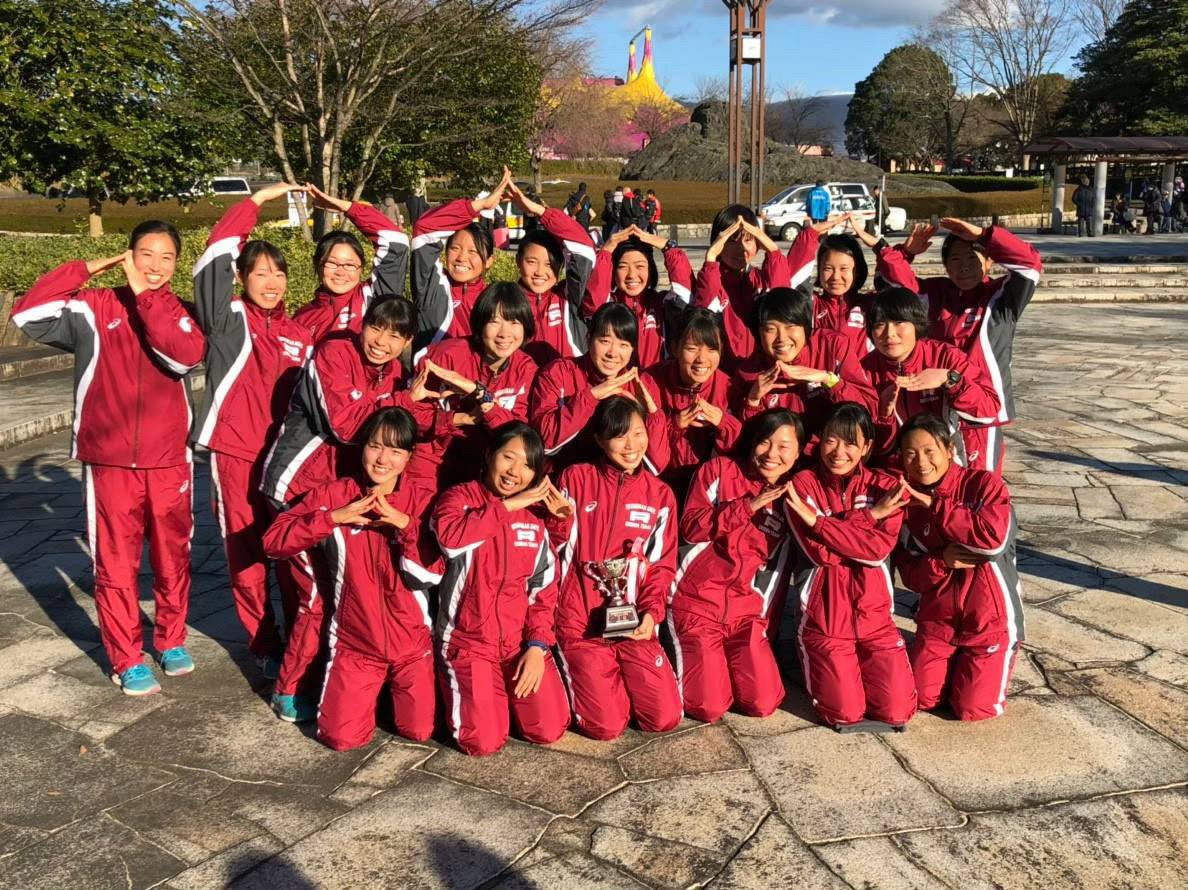 The pleasure and happiness being able to run as a represent of Ritsumeikan
"Ritsumeikan is the strongest distinguished school in women Ekiden of university. I have been seeing the strong Ritsumeikan, so I had been longing for entering Ritsumeikan university since I was a high school student."
She went on to Ritsumeikan university with sports recommendation.
After entering Ritsumeikan university, she has grown up step by step such as updating new record.
"When I was a freshman, I was able to break my records 5000meters and 10000meers race. Although I have got injured on spring semester, I could run Mt. Fuji Ekiden and break my record because I made an effort from fall to winter without injured. "
She maintained a good performance and participated in Mt. Fuji Ekiden.
She looked back, "I was a freshman, so I didn't know the fail and fear. The race was tough, but it was more fun and enjoyable to be a representative of Ritsumeikan."
However, the result was 3rd place. The victory for the fifth consecutive year has stopped.
"Ritsumeikan had got win for the past five years. But that year was not got it. Of course, I felt regret because I run, but what I need to do is doing my best next year."
However, in my second year,
"I ran for a month or two and then repeatedly broke down, so I couldn't practice as I expected, as if I broke down for a year." She could not archive the record she satisfied.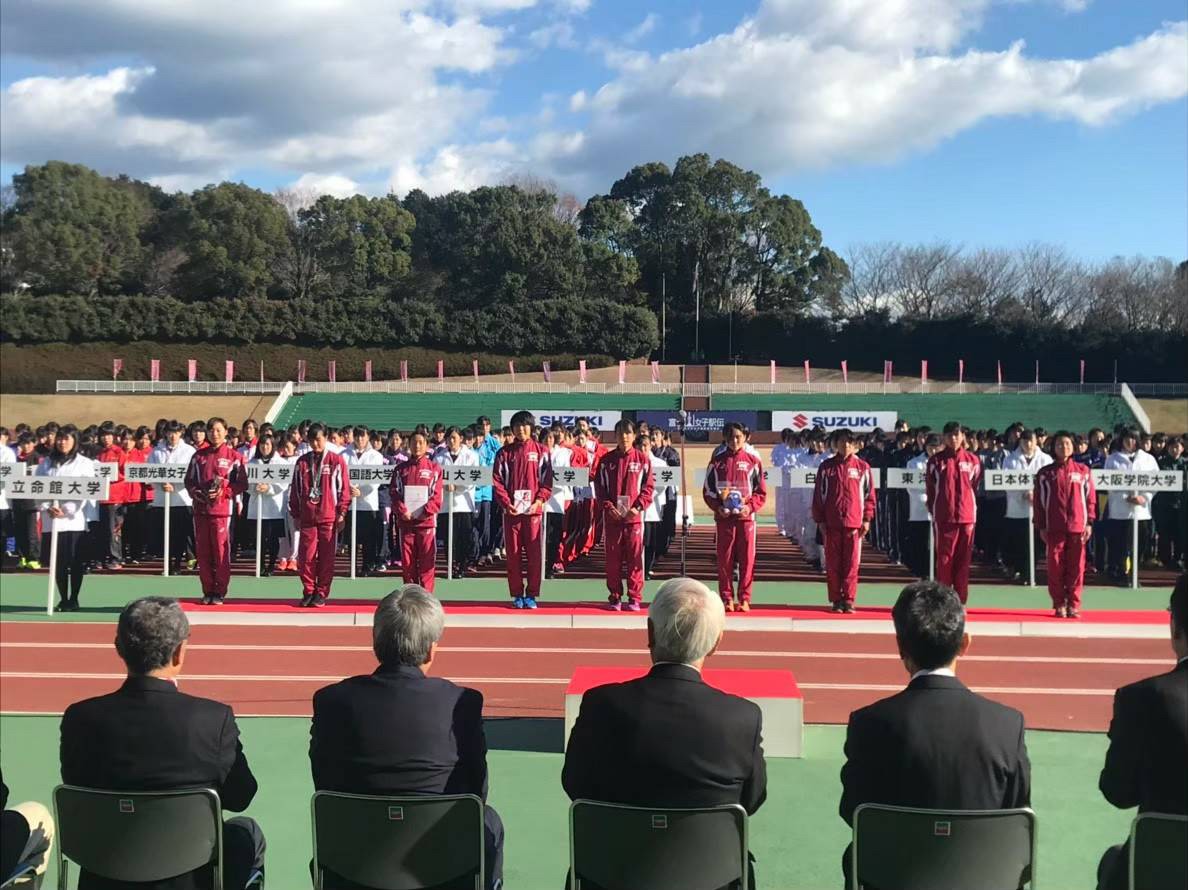 We get back the best in Japan this year
She hoped to get back the best in Japan this year in this season, but her team couldn't practice until August because of the coronavirus. Still, she practiced hard positively, and said "Individuals could practice running, so we didn't be influenced by the coronavirus as much as other club activities."
She strongly told "Our team couldn't win All-Japan marathon relay and the Mt. Fuji Ekiden last year, so Meijo University, which was the winner last year, was stronger than our team. However, we were trying to get back the best in Japan this year because team spirit was very important for Ekiden."
Also, she wants to enter a business corporation after graduation.
"If I can produce good results as individual, it's possible to achieve my goal. This year and last year are significant."
We're looking forward to her activity!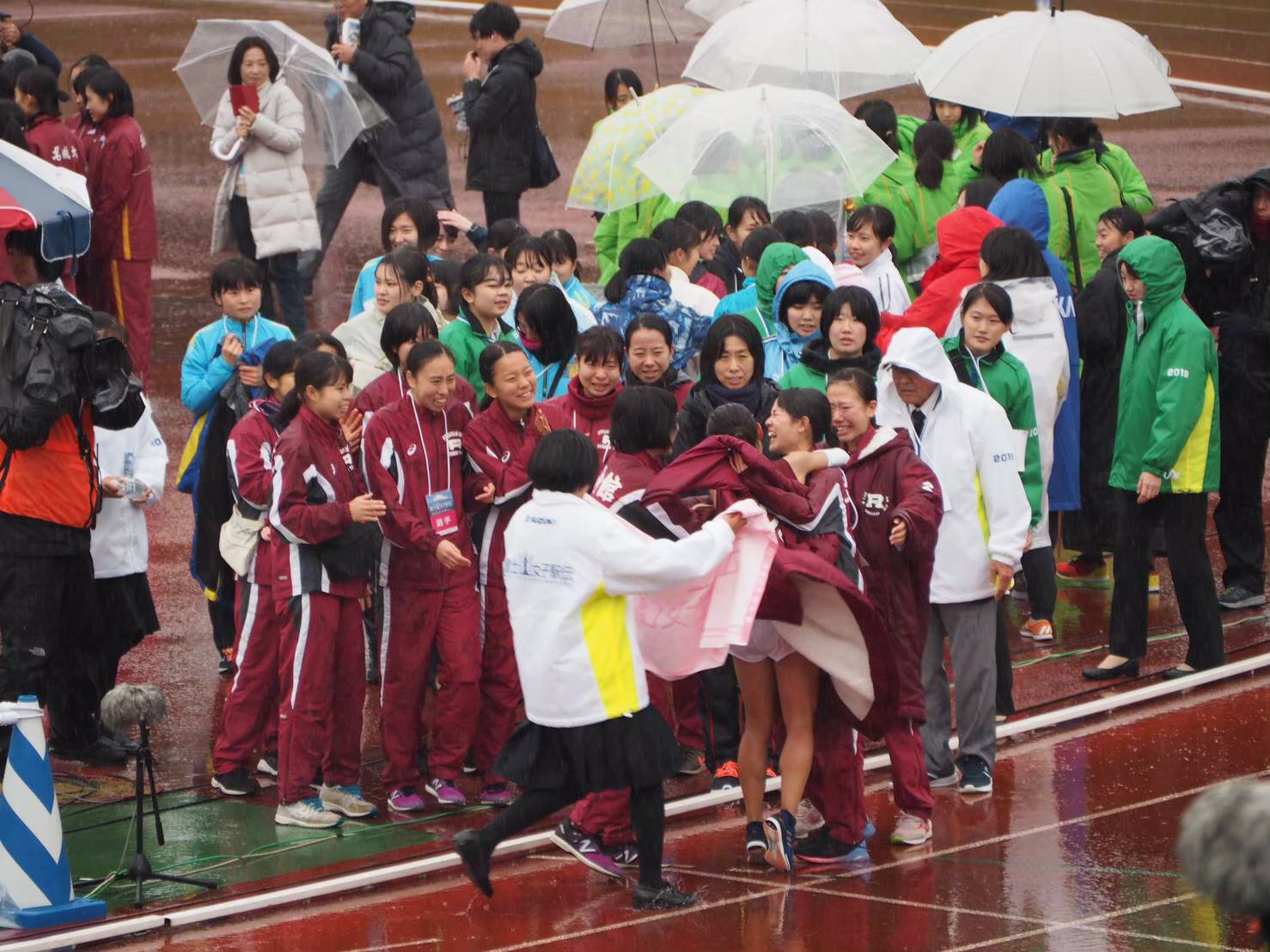 If you want to watch the game of women's track and field club, you can check the date of the game from below URL.
⇊
Interviewer: Naoya Ninomiya (3rd Sports and Health Science)
Translated by Ryo Nakata (3rd International Relations)
Toshiya Iwami (3rd Policy Science)
Saho Hashimoto (3rd Literature)
Chihiro Saegusa (3rd Literature)