The shooting life that I have continued to face without running away
Today's article is about Mika Matsuoka of shooting club. She is the first woman captain who entered by general entrance examination in Ritsumeikan shooting club. "Be kind to others and be strict with myself." She is gentle and strong. She had a shooting life which she faced herself without escaping.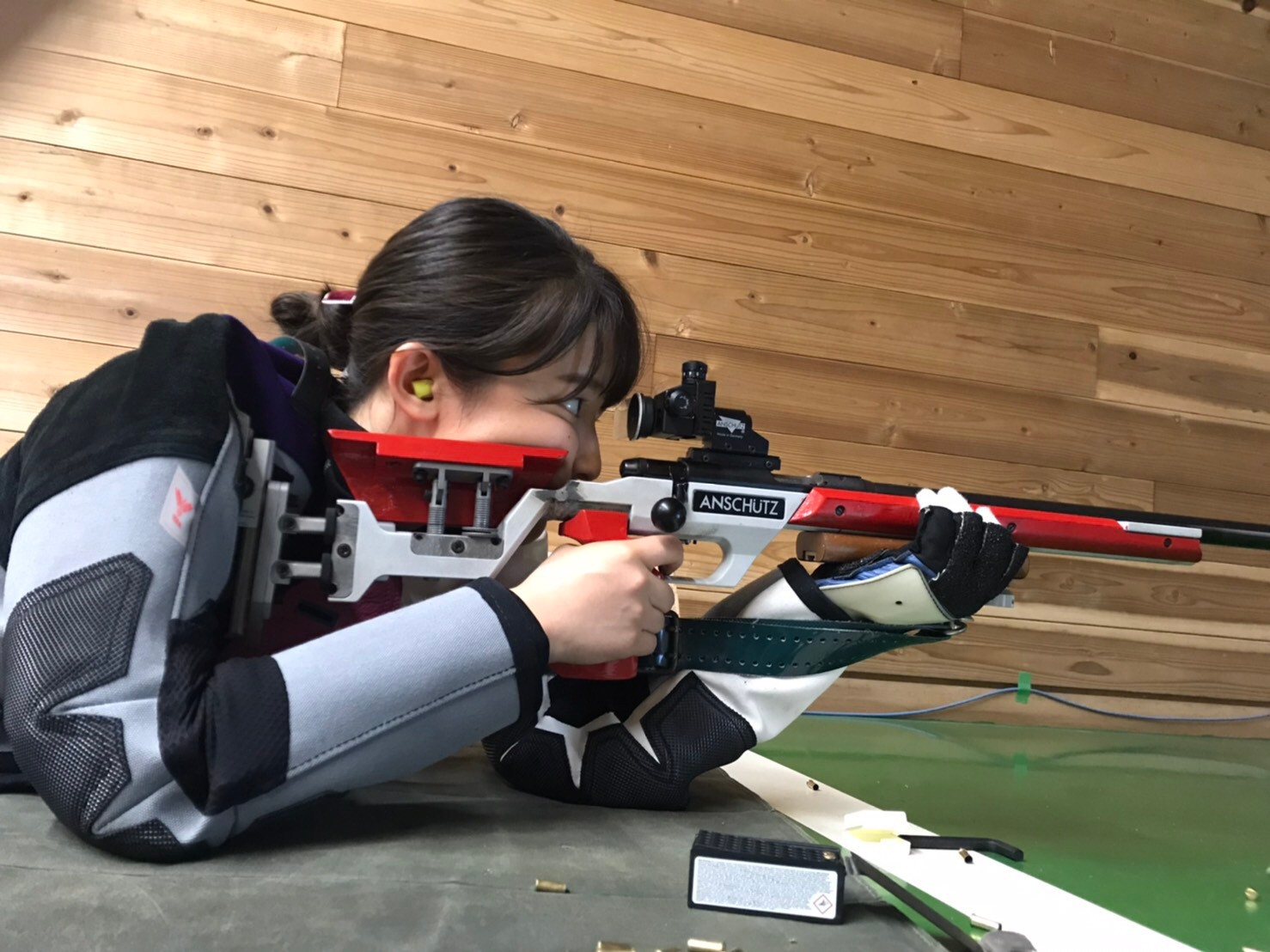 Shooting started to strengthen mental power
She didn't play sports until high school, but at university She joined the sports club to train my mental strength before becoming a working adult. Within the sports club where my mental power is trained.
It was a series of difficulties at the beginning of the club. She didn't catch shooting easily, but when she started shooting it turned out to be a more difficult competition than she imagined.
There were many things that didn't work out even in practice.
Even so, she continued to study regardless of my success. "Why couldn't I do it?" "What was the cause?" "How can I do it?"
Six months have passed since she joined the club, and the results have started to come out. In November of her first year, she passed the national tournament qualifying and entered all Japan. She didn't feel confident with a lot of practice. She was surprised to be able to set a big record when she was not confident.
She became confident that she had been successful in her efforts. She thought, "The effort so far was not wrong." She had a great deal of anxiety until she achieved results, but the achievements produced confidence and changed her feelings.
Four years that I have just continued facing herself
She is sincere and a hard worker, so she wasn't satisfied with just one result. She gained confidence and became stronger and stronger. As time went by, she kept facing herself remembering her original intention. Her growth for three years has been immeasurable. She didn't realize her own development, but others around her looked at her.
She practices hard and it has a good impact on other people. As a result of discussion within the team, she was elected as a captain. She became the first woman captain who entered by general entrance examination in Ritsumeikan shooting club.
The Last year of the university as a captain
She had kept seeing and thinking growth of only herself until then. But she became a captain and she came to has to think growth of the team.
In the early new season, there was difference of motivation between teammates because they cannot practice caused by covid-19. To be honest, that cannot avoid in this recent situation. However, she has responsibility as a captain, and she has to figure it out.
In this situation that the practice hardly does, it is difficult to raise the all of members spirit and aim same goal. Even someone like her struggles every day. Sometimes she may want to say something claims to teammates. But she can always be by teammates side. She never gives up and she keeps approaching to teammates. She is a model of captain.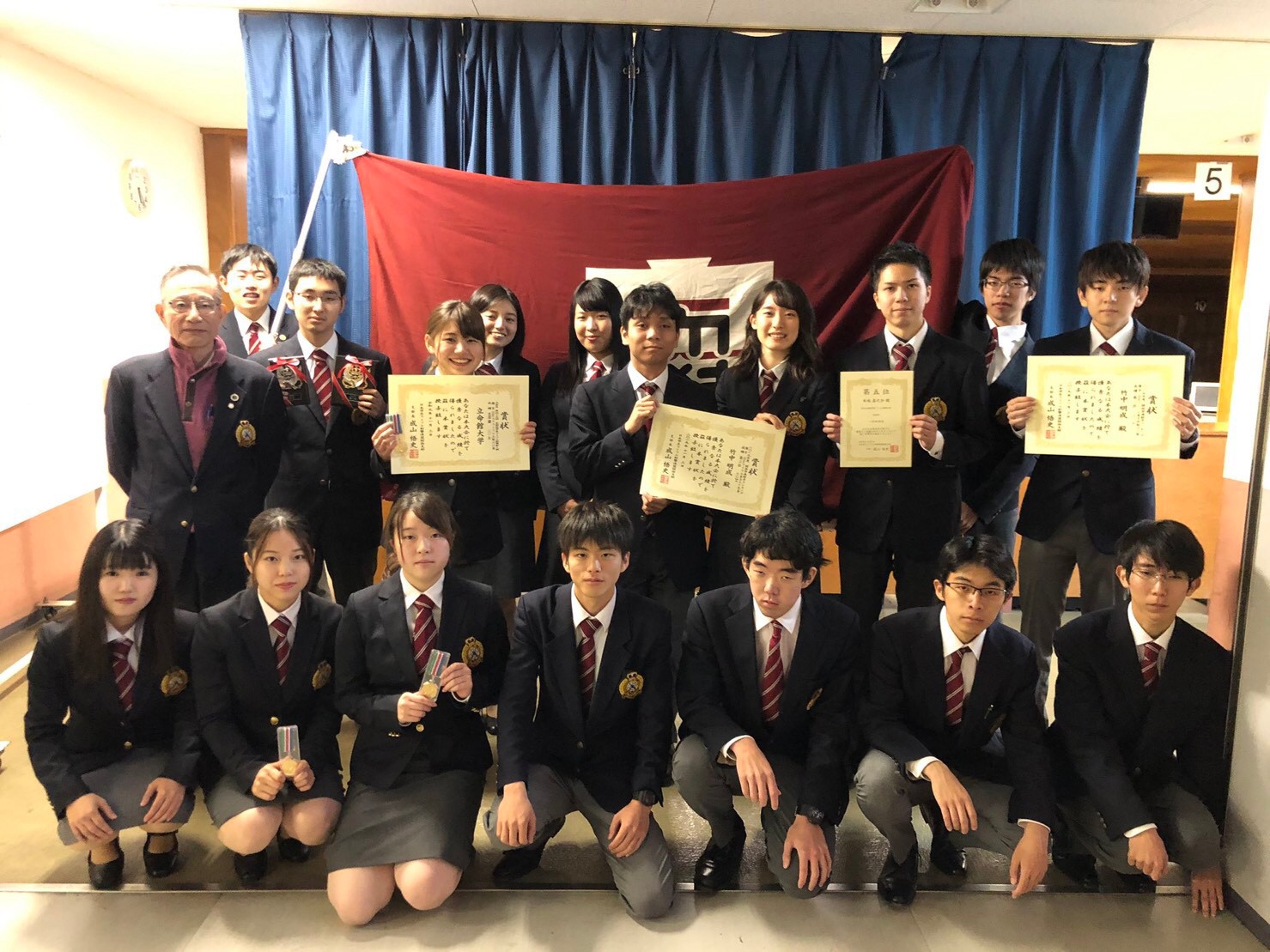 What I want to tell for my mate
She had experienced a lot of fails and successes, and she faced herself. She has been making an effort to improving her skills. She proved and told that "Hard work always pays off." We often hear this word. However, that phrase she said is persuasive. That's why she is able to be considerate of the other feelings and giving advice. There must be some friends saved by her words. she continued to face herself over the three and a half years. That is also beneficial for her mate.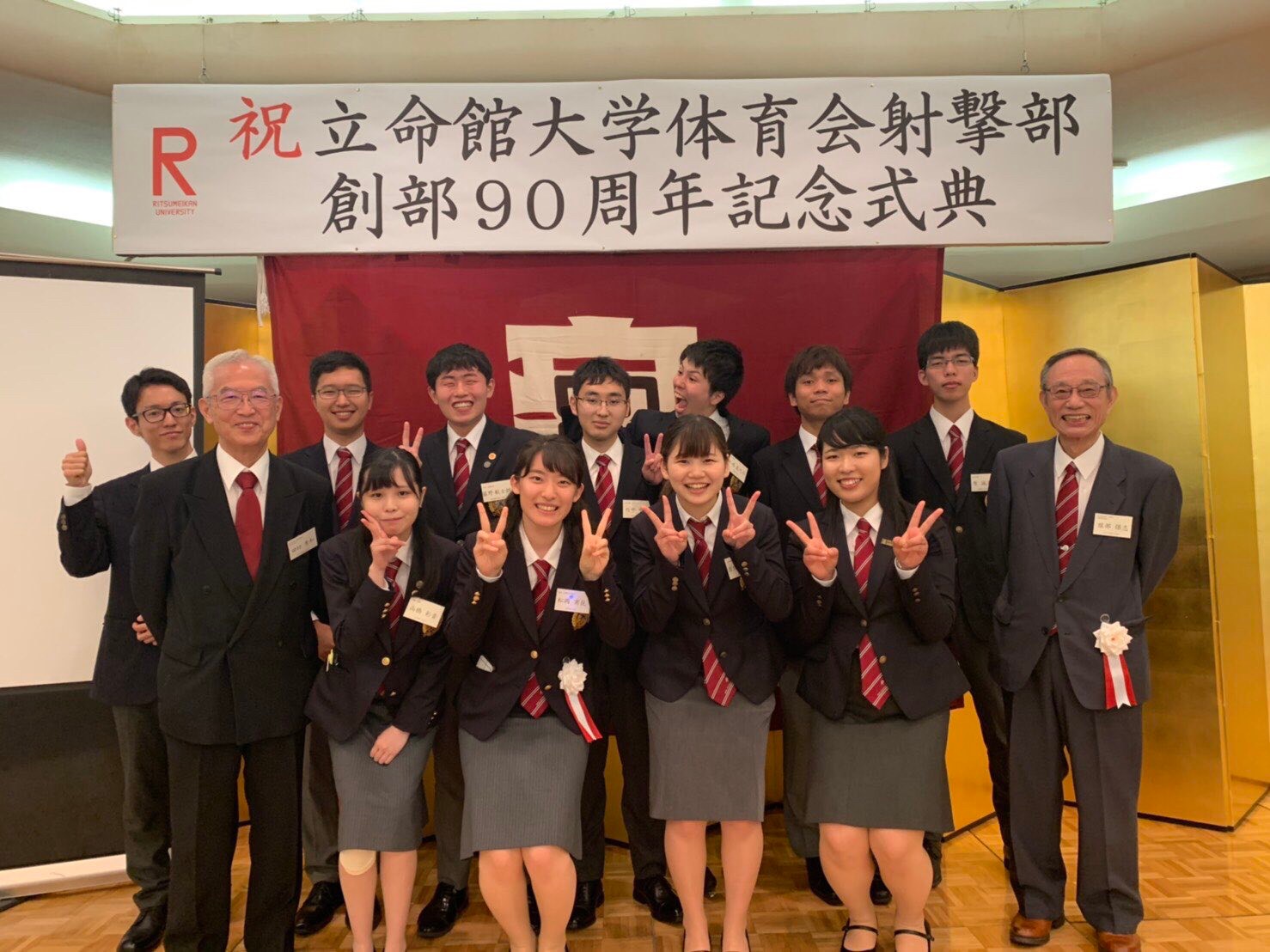 Last spurt as a captain and player.
Although some tournaments have been canceled due to corona, fortunately, tournaments that will connect to the whole country will be held. As a player, she practices harder to participant in the national athletic meet, and as a captain, she organizes the team. When it comes to the last year, she thinks about the team and shooting more and more. Passionately and calmly, her last spurt steadily accelerates.
If you want to watch the game of shooting club, you can check the date of the game from below URL.
⇊
Interviewer: Nanaka Ichikawa(2nd social science)
Translated by Ryo Nakata (3rd International Relations)
Toshiya Iwami (3rd Policy Science)
Saho Hashimoto (3rd Literature)
Chihiro Saegusa (3rd Literature)