Today's beyond story is about Ms. Yamashita Megumi who is a member of canoe club and third year at Ritsumeikan university. She has ever chosen an easy way in her life, so she does not want to avoid canoe. We are closing in on her desires.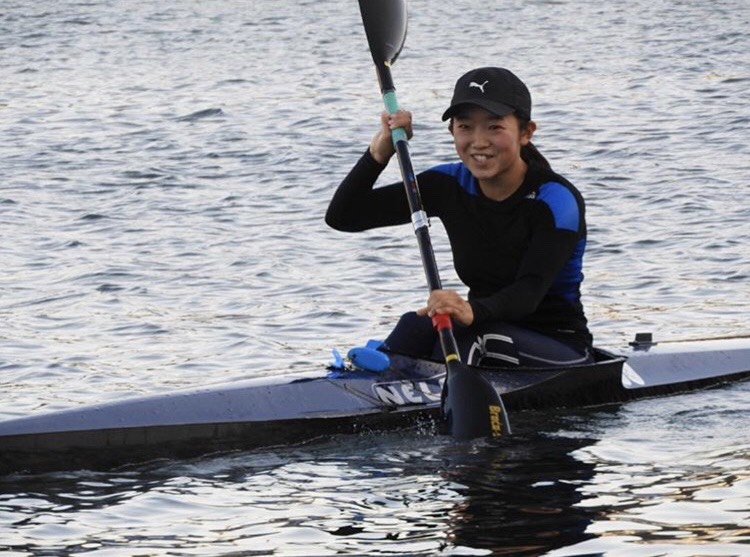 Enter high school that has a canoe club
She entered the canoe club club and started her player life when she was a high school.
"I had been a member of track and field club until junior high school. But the distance between high school and her home was very near. I thought that if I belonged to the track and field club, the range of activities in high school life would be considerably narrowed. Other friends can stop by someplace on the way after the practice of club, but my home is too close between the high school, so I have no chance to stop someplace. However, the place the canoe club practice is far from the high school, so the range of activities in high school my life can be expand. Moreover, there are only two canoe clubs in Chiba prefecture. That's why I decided to join the club."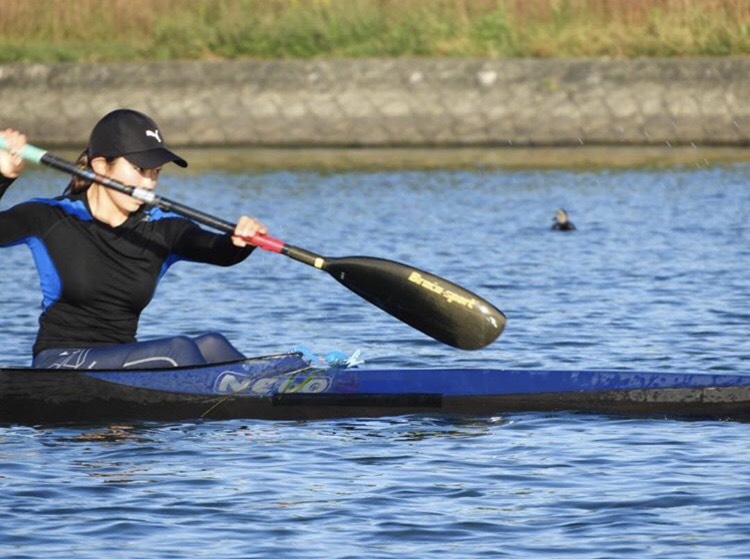 The scene made me feel that I wanted to continue canoeing in university
Her sport life has begun from that opportunity, but she was looking to continue canoeing in university since she was in first year of high school.
"I thought that I wanted to go on canoeing in university since I was a freshman in high school. When I was a first-year student in high school, I saw various boats of players all over Japan in inter- high- school athletic competition. They looked so cool. I didn't know about canoe well, but I felt "I continued canoeing" as soon as I saw their boats. I went through universities that I could take teaching course and canoe. I took an examination of Ritsumeikan University."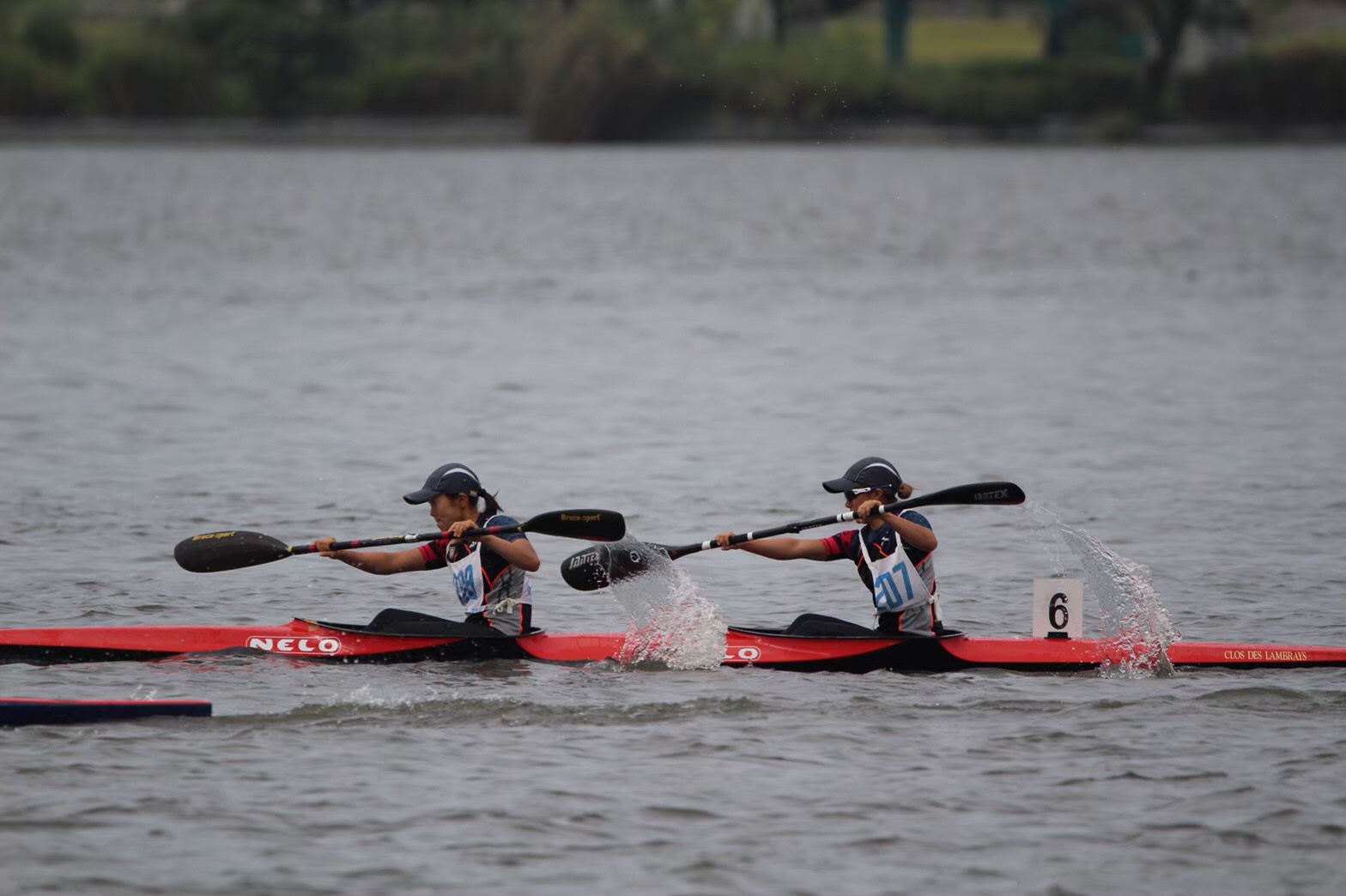 Photo by RITSUMEI SPORTS PRESS AGENCY (https://twitter.com/ritsumeisports)
Take care to continue
Then she entered Ritsumeikan University and began her competitive life. However, when I joined the club, I felt very uneasy at first.
She said, "There are many excellent players in the canoe club of Ritsumeikan University, and I was worried that I would be mixed in and participate in the practice. And I felt the difficulty of continuing the competition just because I liked canoe."
"It is important for me to improve my skills in order to continue the competition, but I am practicing with the goal of continuing the competition. The other members are competing for 1st place, but I am aiming to continue the competition. I have lived comfortably so far, but I want to take the competition seriously, It's hard to practice canoe, but I'm working hard every day."
I feel growth and pleasure
The interviewer asked her about the moment when she was glad that she went on canoeing.
"I'm happiest when I feel growth. When I was a first- and second-year student in university, I was sometimes depressed because I couldn't canoe better than other players. Also, I didn't feel growth. However, I can get over waves from this year and I often think I have developed since I was a freshman."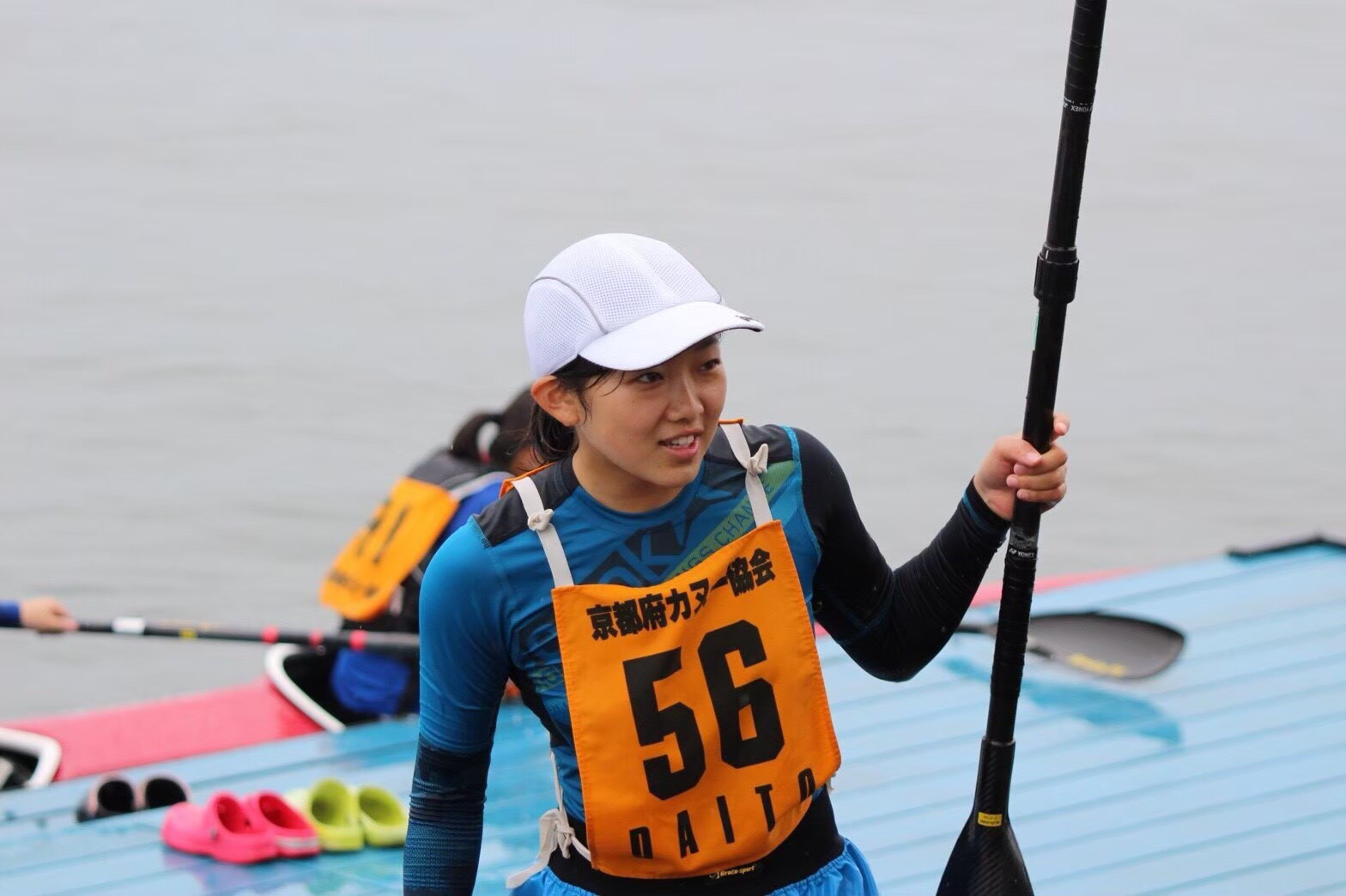 Photo by RITSUMEI SPORTS PRESS AGENCY (https://twitter.com/ritsumeisports)
"I try harder" the place where I think that
At last, we interviewed her about future goals.
"My final goal is to enter the inter-high school competition. In this year, inter high qualifying was cancelled because of COVID-19, so each of players choose and entered only one event in inter-high. I am practicing aiming to break through the qualifying in the competition.
Canoe club is the place where gives me to inspire. I see a member of canoe club who engages in canoe seriously, and I feel that I have to try harder. That is only in terms of canoe, but also studying."
She decided to finish playing canoe after graduated from college. Her half of life in the university was passed. We will focus on her acting.
If you want to watch the game of canoe club, you can check date of the game from below URL
⇓⇓⇓
Interviewer: Funika Saijo (3rd sports and science)
Translated by Ryo Nakata (3rd International Relations)
Toshiya Iwami (3rd Policy Science)
Saho Hashimoto (3rd Literature)
Chihiro Saegusa (3rd Literature)