I feel tight only for a moment
Aim for the national competition without giving up
Today's beyond is Mr. Tomoki Fujiyama who is a third student and belongs to swimming club. He has started swimming since he was 10 months old. He is practicing swimming every day for the goal of participating in the national competition.
Why does he belong to swimming at university?
What is swimming club at Ritsumeikan for him?
We interviewed Mr. Fujiyama's thoughts on swimming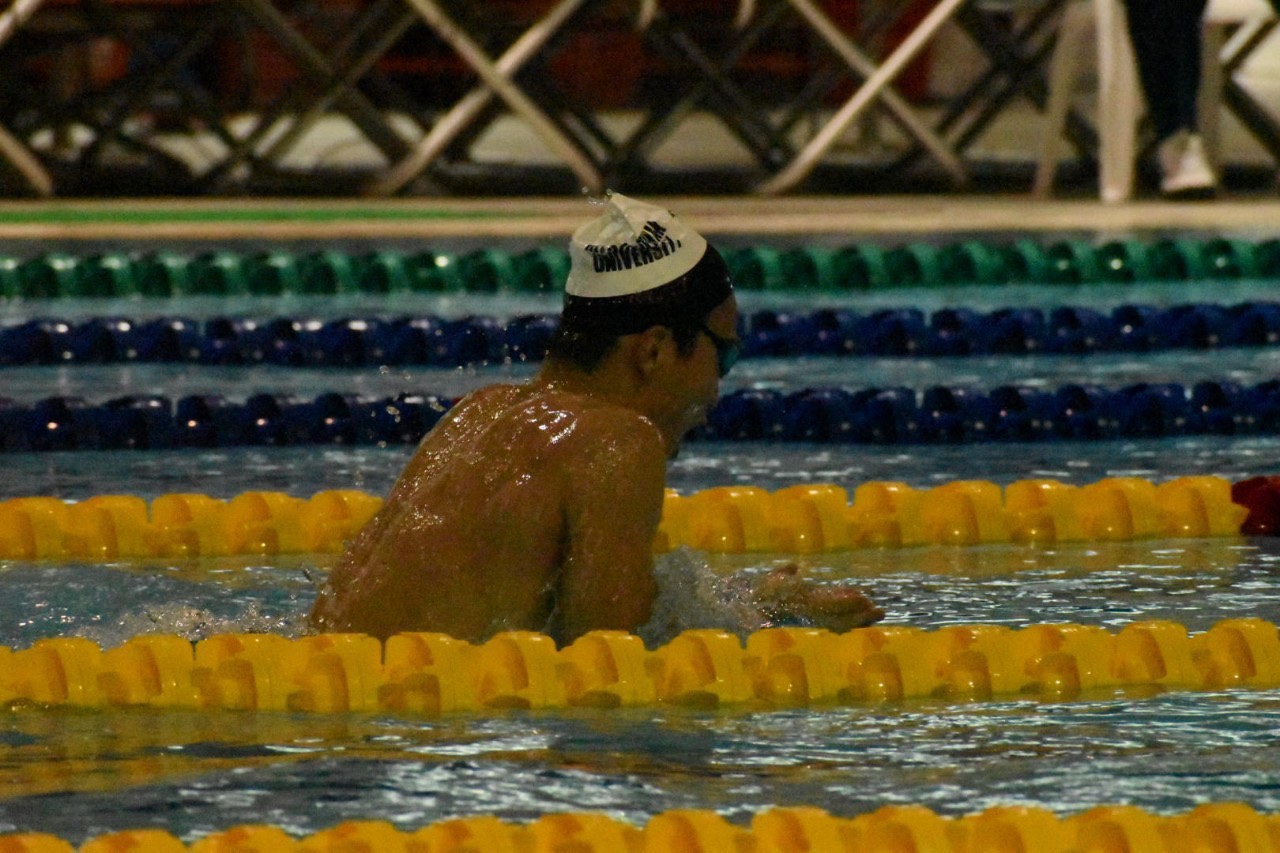 I want to swim faster
I was recommended playing swimming from his mother and started playing swimming since he was 10 months old. He started swimming at the player class since he was a 4th grade elementary school student.
After he became the player level, he came to think "feeling happy when I can swim faster than others at the player level, and I want to swim faster."
However, he couldn't get good results in the competition, and he came to think "not feel happy to swim".
And also, he reviewed "to enter the competition we have to go under the limit time.
Getting older and fewer event I can enter, I was suffering that
Then, i felt that whatever I do I can't swim faster, and I had practiced without thinking anything."
After that still he has continued swimming in junior high school, but he had thought that swimming is just for fun.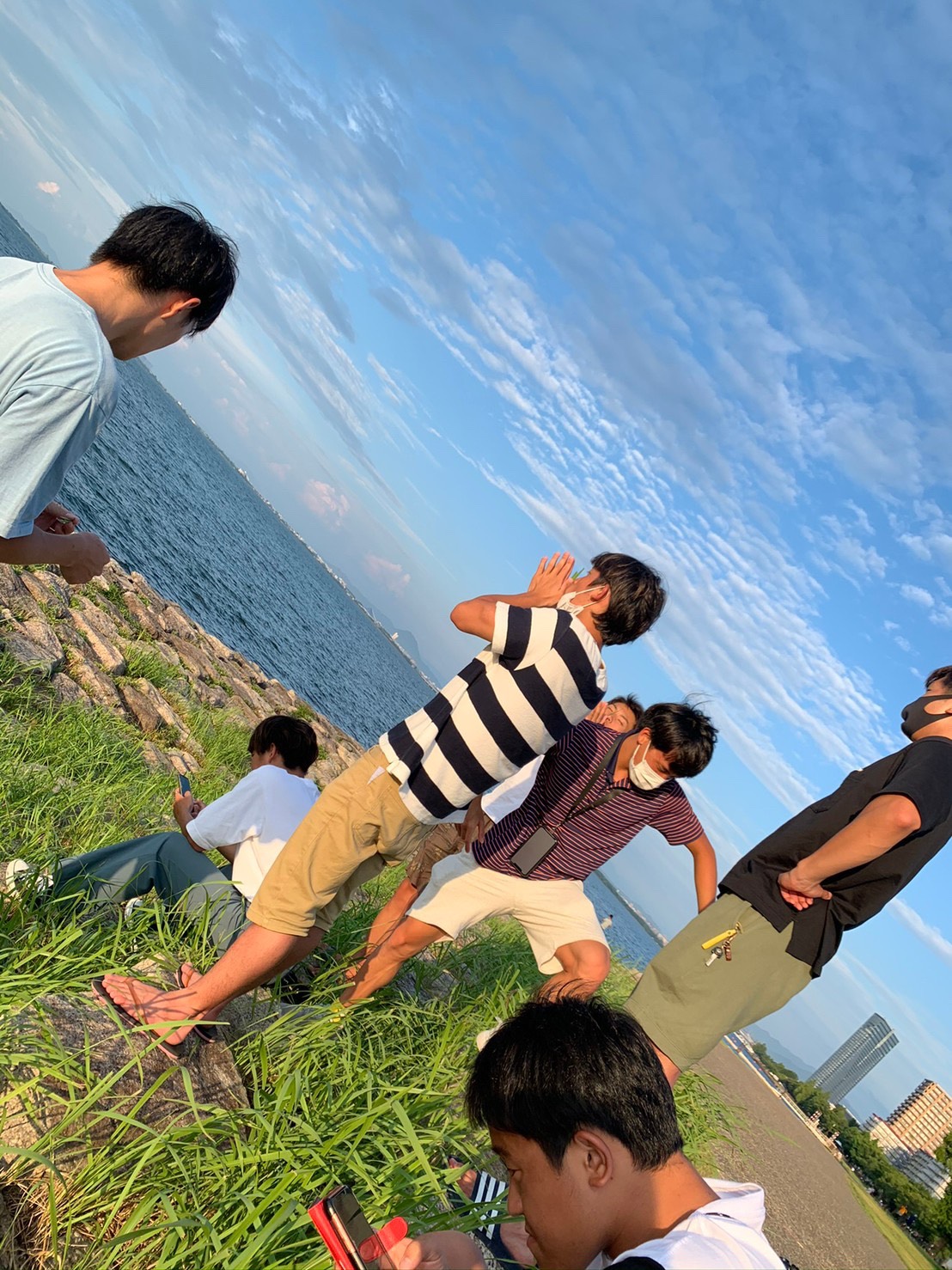 I want to give back to my coach
He continued swimming in the swimming club after entering high school, but was not very enthusiastic about participating in the practice when he was in the first grade. However, his turning point was the arrival of a new coach in the summer of his sophomore year.
The new coach was always on hand with him. With the presence of the coach, he regained his confidence as the coach continued to inspire him. And his performance, which was 15th in the summer, rose to 4th in the winter. He was in the third year of high school and said, "I want to give back to my coach because it's my last year. That's why I became aware of participating in the national tournament." I couldn't participate in the national tournament in less than 1 second.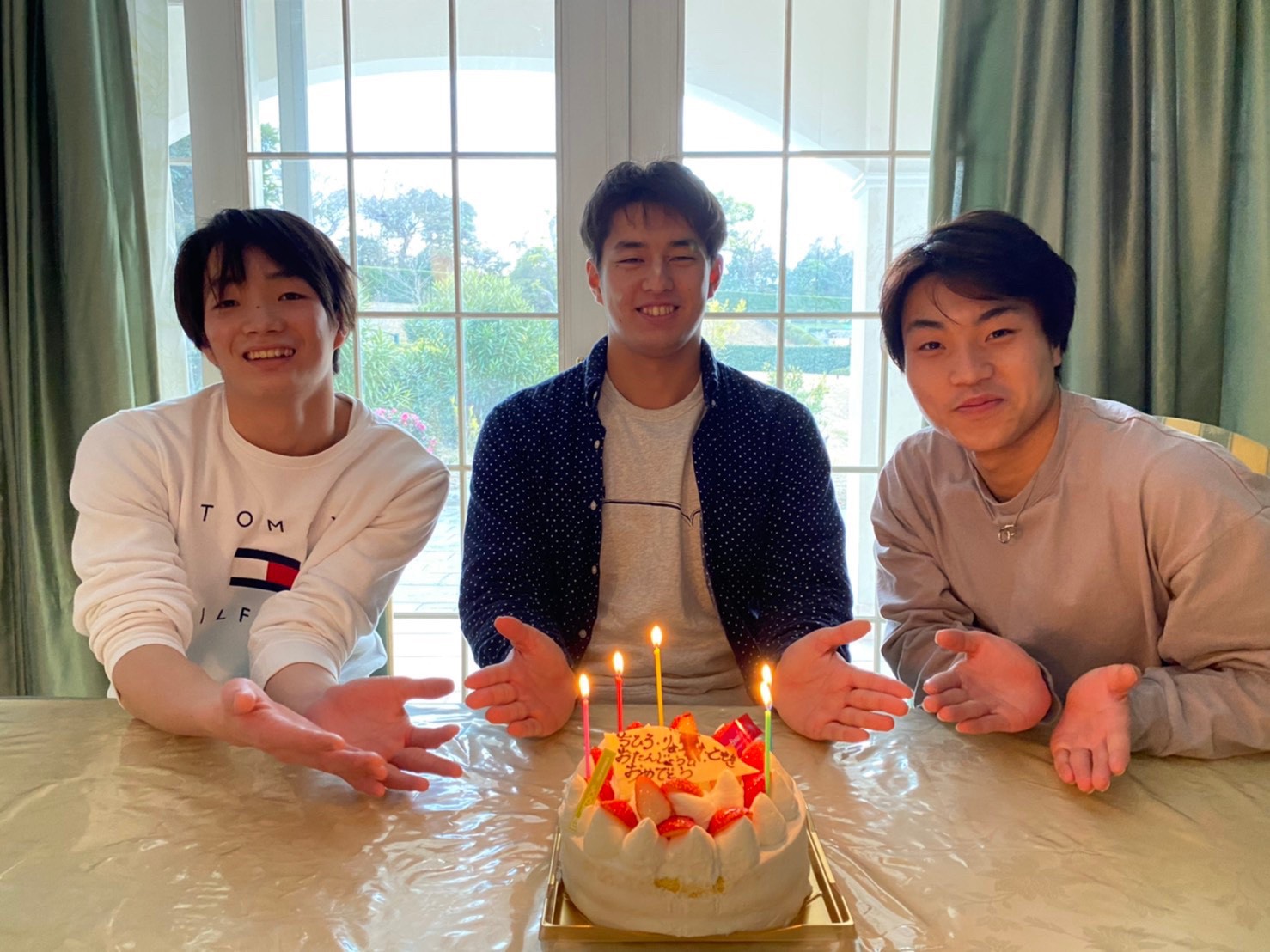 I want to live a significant life
I wanted to become an amazing man like his coach of triathlon team. When he was in a junior high school, he practiced triathlon together with swimming. Therefore, he went to Ritsumeikan University that his coach graduated from and he is majoring in Society and Children in the College of Social Sciences.
He thought he wouldn't continue swimming at university. However, he changed his mind after he talked with his coach of swimming club. He thought he wanted to live a significant life rather than spend time to work part-time and hang out, so he decided to join club activities.
But, "Ritsumeikan swimming club had no coach. I didn't know what to do because I was nervous about the environment that there are seniors for the first time." He quitted the club one week after joining it.
Still, his coach in high school said him "Swim and aim for the national tournament as a member of club team." "I felt I could go anywhere with him." He continued swimming at club team.
When he participated in the contest, he saw seniors and teammates of Ritsumeikan swimming club enjoy. I retried to swim at university and I joined Ritsumeikan swimming club again in October when he was a freshman.
"I enjoy with seniors and I can try hard even when it's hard because there are many teammates around me." He leads a full life. Also, he participates in the tournament as a regular member. "I feel frustrated because I'm only one step away to the national tournament. Many people cheer me, so I want to participate in this competition." He is striving for the national tournament.
The place I can be myself
For Mr. Fujiyama, the swimming club is "the place I can be myself."
"Honestly, it's more comfortable than at home. I think I'm a little weird from the swimming club. I'm so excited, I'm laughing all the time when it's hard, but it is fun. It's a fun place to be with everyone. I missed everyone even when I couldn't swim for about 2 months because of Corona virus, and I think it's a place where I can put myself out."
We are paying attention to successful of the swimming club and Mr. Fujiyama.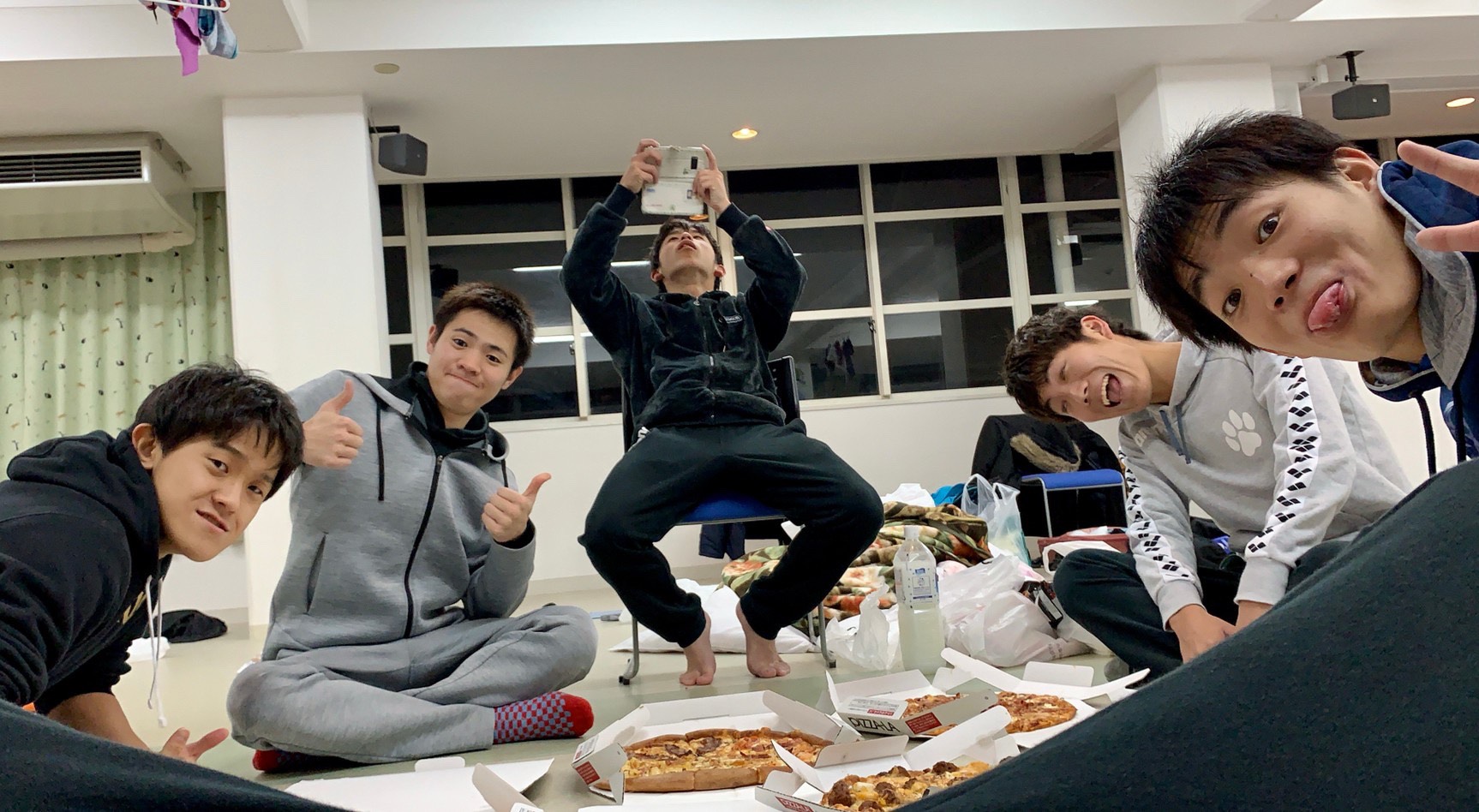 Interviewed by Ninomiya Naoya (sports and science 4th)
If you want to watch the game of Ritsumeikan swimming club, you can check the date of games from below URL!
⇓⇓
Thank you for reading!!
Translated by Nakata Ryo (4th nternational Relations)
Toshiya Iwami (4th Policy science)
Saho Hashimoto (4th Literature)
Chihiro Saegusa (4th Literature)