Road to the best in Japan
Lead the team as a captain
Today's beyond is Mr. Hiroaki Tatsukawa who is a 4th grade student and belongs to American Football club.
He is continuing to lead the American football club as a captain.
He is playing to achieve the long-cherished wish "the best in Japan"
What led to start playing American football?
What is being aware as a captain?
We had him who is expected for future success talk about the life of American football so far and his thought on this year.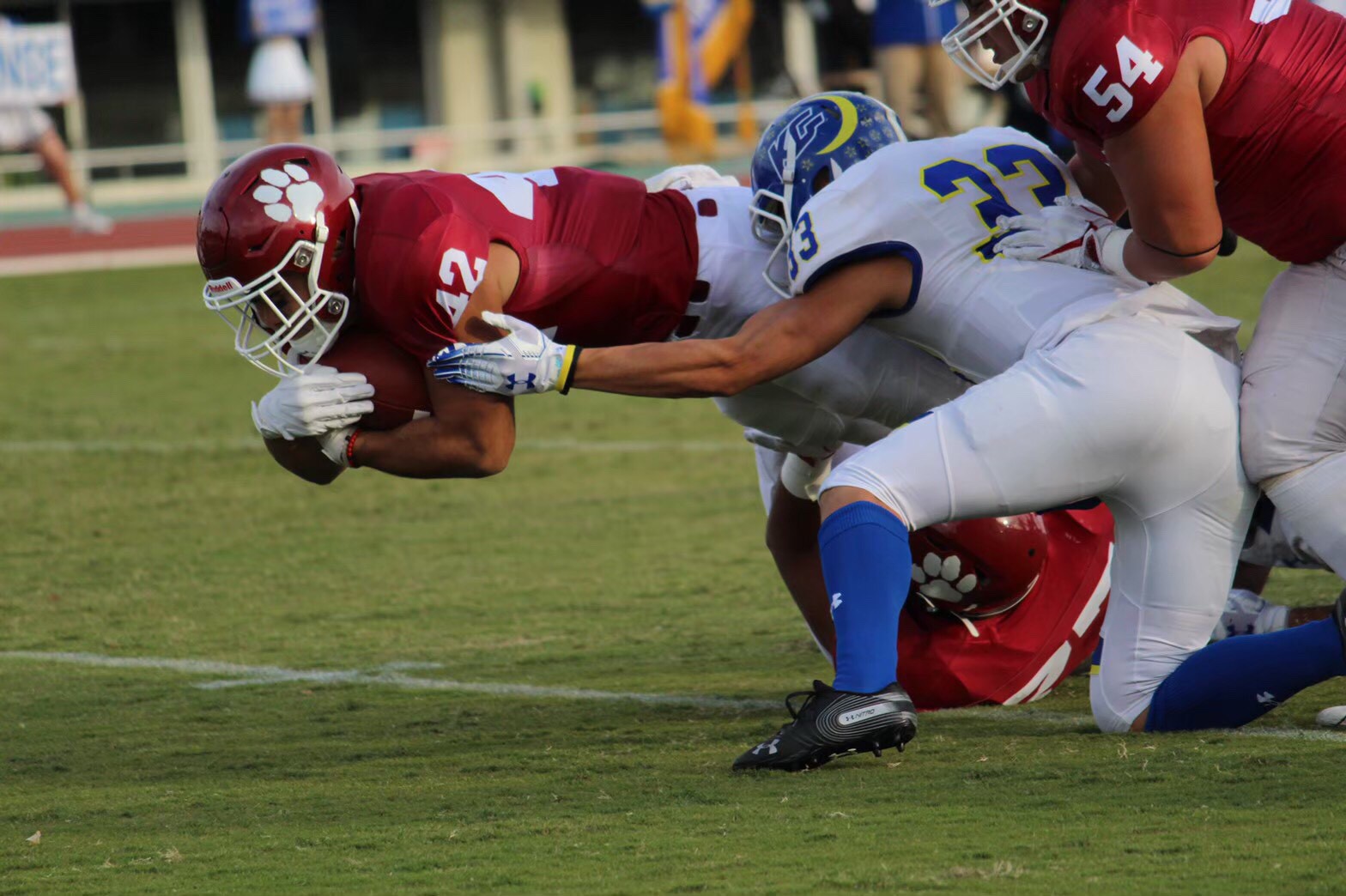 Photo by RITSUMEI SPORTS PRESS AGENCY (https://twitter.com/ritsumeisports)
Encounter with American football
Mr.Tachikawa who is from Osaka played American football influenced by his friend from when he was a 3rd grade elementary school students until he was graduated from junior high school. His encounter with American football was when he was a junior high school student. When he was injured, there was a person who is playing American football. He had gotten interested in American football by encounter with the person, and then he thought he wanted to try it.
After that, he went on American football prestigious team, Osaka Sangyo University High school, and joined American football club. He stood out from 2nd year of high school such as entering the game, and he was chosen a member of selected team in Osaka.
In addition, he was also chosen a member of Japan national team, and he played against America national team at international ball. Then, he thought" Since football is national sports, the attitude against football and enthusiasm like we fight in football is stronger than us." He looked back that that time was good opportunity to feel differences except physical status.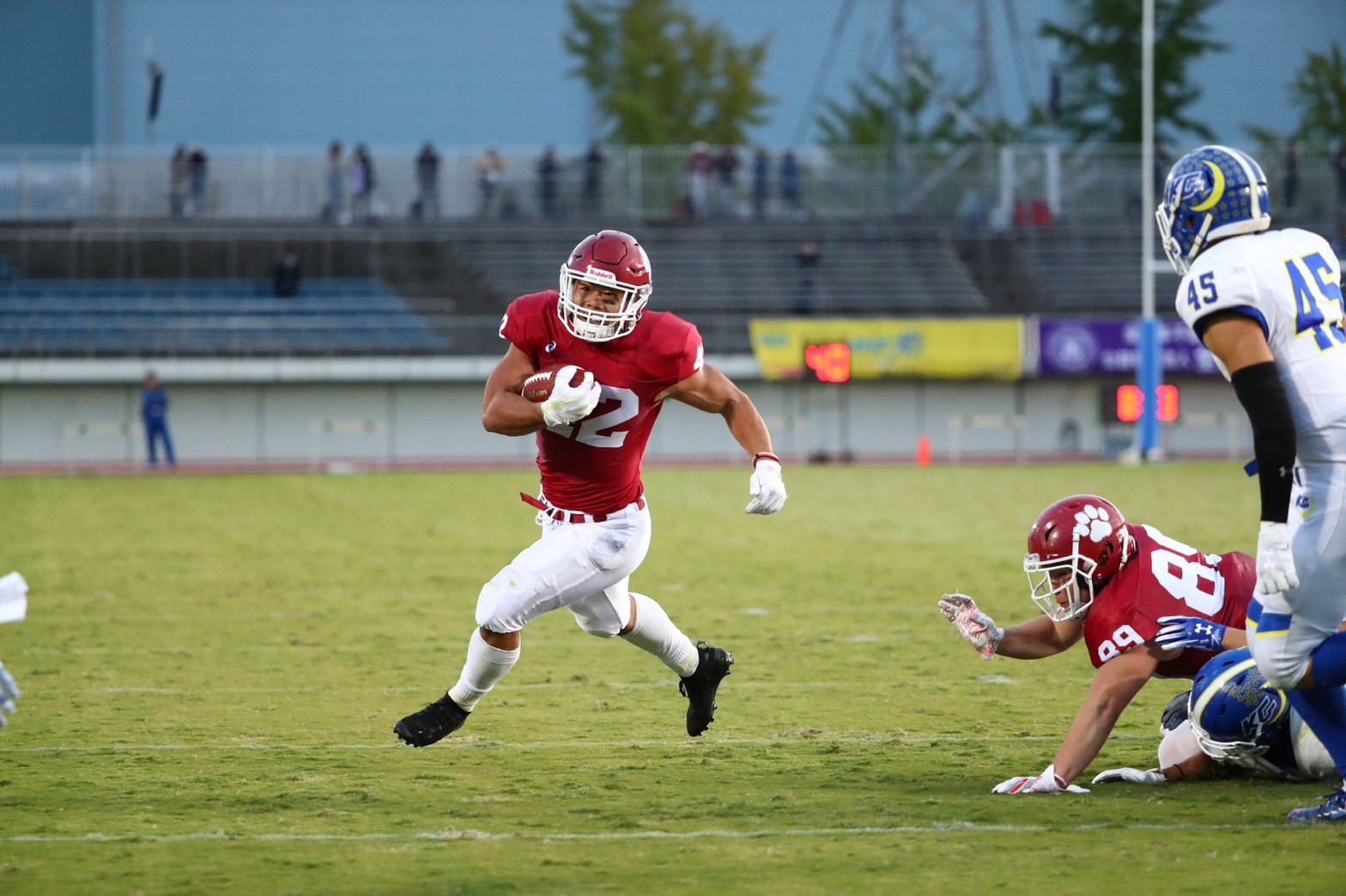 He lost himself
He went to Ritsumeikan University by sports recommendation because there are some players who long for Ritsumeikan University.
He played in the game from the first grade. And he felt that American football was fun because he had a high level.
However, he couldn't do much in his second year.
His longing player graduated. And He tried to replace the senior. He couldn't as he wanted, saying "I lost myself because I tried to be someone other than myself."
At that time, he received advice from his high school friend that he wasn't what he was, and looked again at himself. And by playing for myself, the result was accompanied.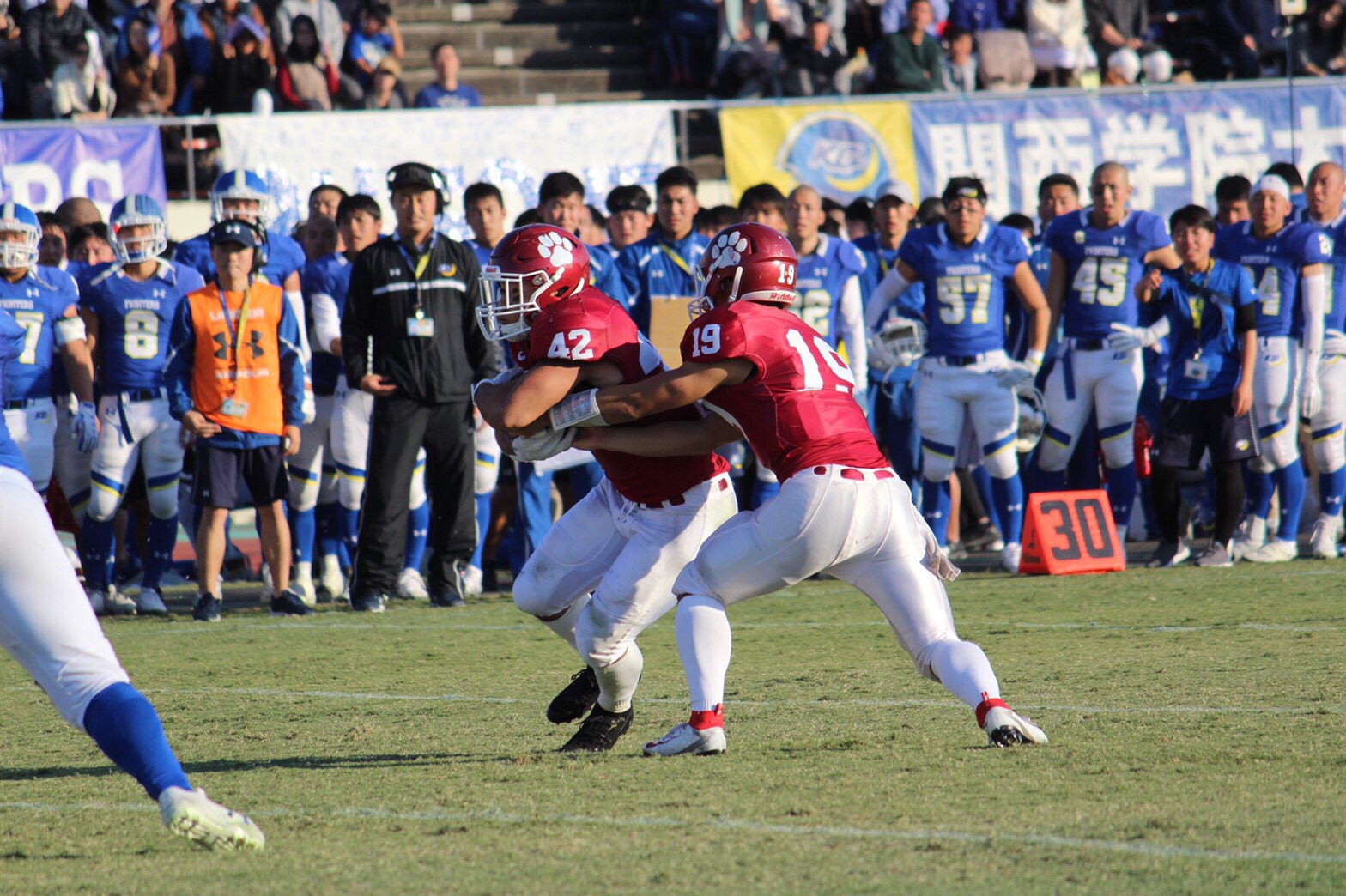 Photo by RITSUMEI SPORTS PRESS AGENCY (https://twitter.com/ritsumeisports)
For this team
He has been making an effort to understand his individuality and decided to be a captain for this team.
However, he had regret through American football in university. "we couldn't win the best in Japan. We were frustrated every season." he said.
"When I thought that I have to start to do new things for this team, I want to the best everything to get No,1 in Japan" He decided to be a captain of this team.
Mr. Tatsukawa leads 150 members of American football club as a captain. "It is difficult to get opinions and ideas from all of the members and make one team" he cooperated with other members to make better team.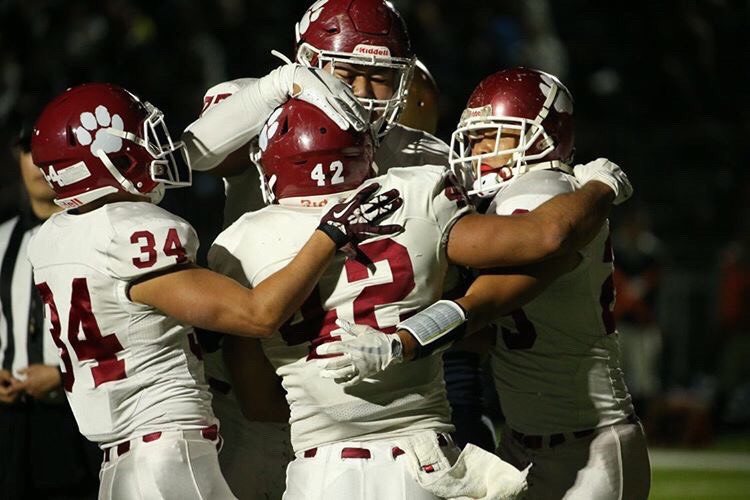 "Family"
He said that American Football club was a family for him.
"We get along very well. We can experience anything such as hard time and fun time, and share a lot of experience with teammates. When someone feel hard, other teammates help him absolutely. American football club is like family that I can really believe." He talked about the feeling for Panthers.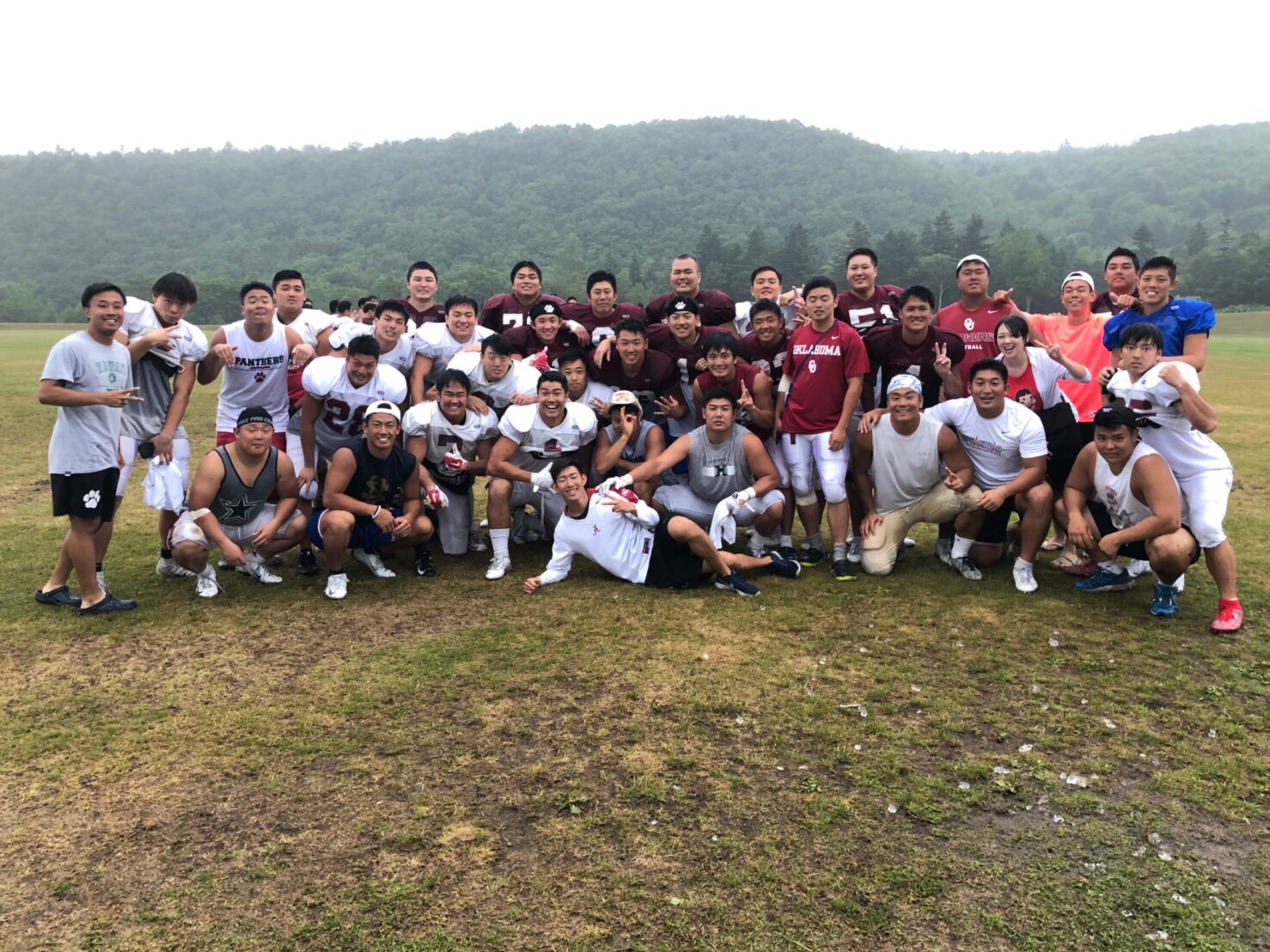 The goal as the team is to become the top in Japan. We' are paying attention to his activity as a captain.
Interviewer: Naoya Ninomiya (3rd Sports and Health Science, the member of the boy's soccer club)
If you want to watch the American football club game of Ritsumeikan,
Click the following URL!
↓
Translated by Ryo Nakata (3rd International Relations)
Toshiya Iwami (3rd policy Science)
Saho Hashimoto (3rd Literature)
Chihiro Saegusa (3rd Literature)