Rugby has been around for a long time
〜Thoughts on the final season of university〜
In this Beyond, we will introduce Mr. Ryouji Matumoto, a 4th year student in the rugby club.
He has been playing rugby since childhood. This year, he is organizing the team as sub captain.
What inspired you to start rugby?
What are your thoughts on your last university season?
We asked him about his thought and determination.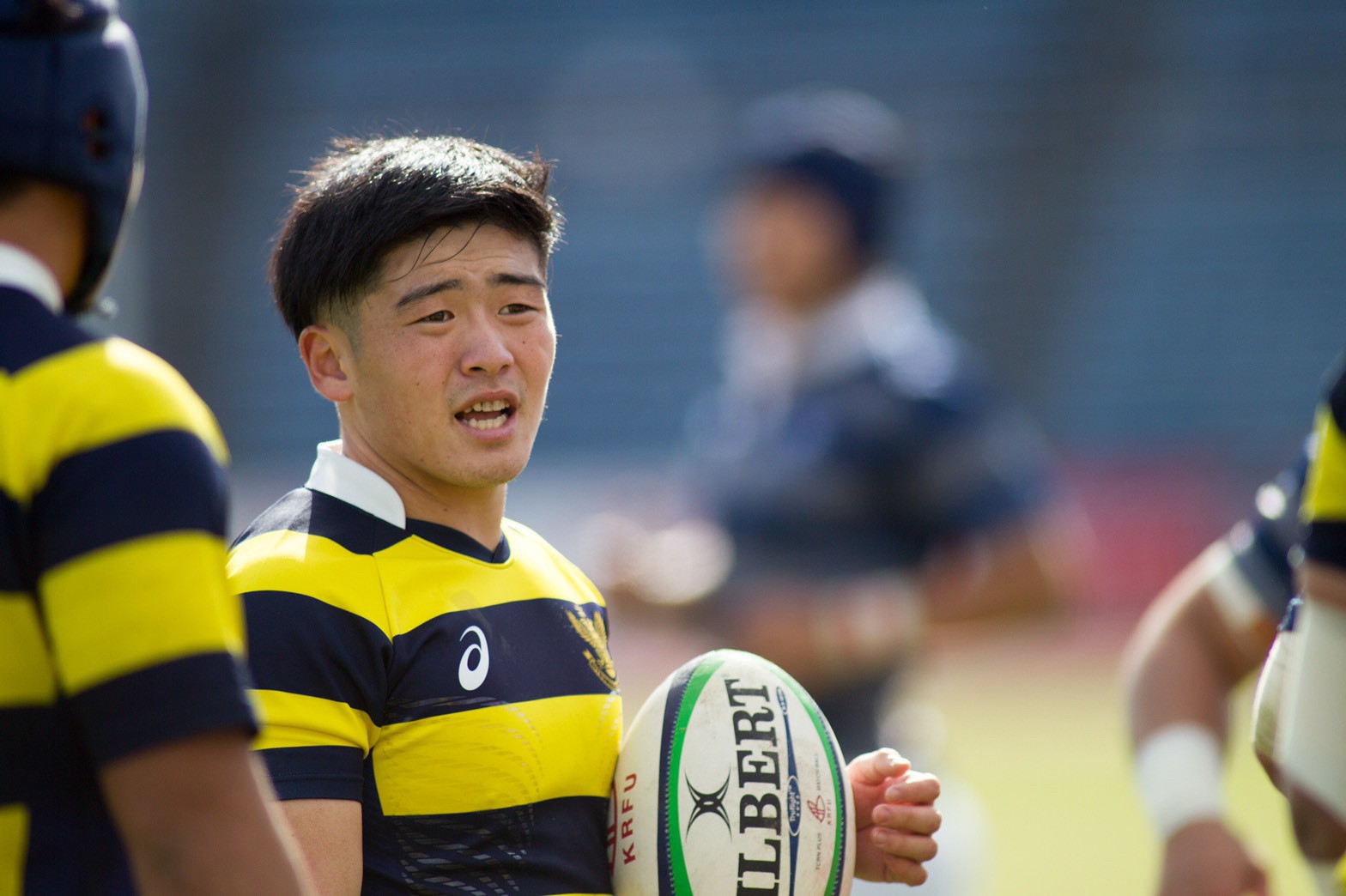 It's fun to hit
He is from Nara and started playing rugby when he was in the first grade of elementary school because of his father who played rugby. He said," I was active as a kid and enjoyed hitting people" and he became more and more absorbed in rugby.
He wanted to play rugby at college since he was in elementary school.
He entered Ritsumeikan Uji Junior High School, which has a rugby club and can go on to university, and joined rugby. However, he felt like he was tricked into the rugby club.
The rugby club had few members, and there were no people to play the game. So he was practicing on Saturdays and Sundays at a rugby school in Kyoto where people who do not belong to the rugby club gather. Therefore, he couldn't play many matches.
After that, he went on to Ritsumeikan Uji High School. However, he said," It was fun, but it was not the high school rugby I envisioned." Ritsumeikan Uji High School rugby club had few sports-recommended players, few rugby-experiencers, and many beginners.
But he wanted to compete in the HANAZONO, but he wasn't the one to aim for. That's why he wanted to play rugby at Ritsumeikan University.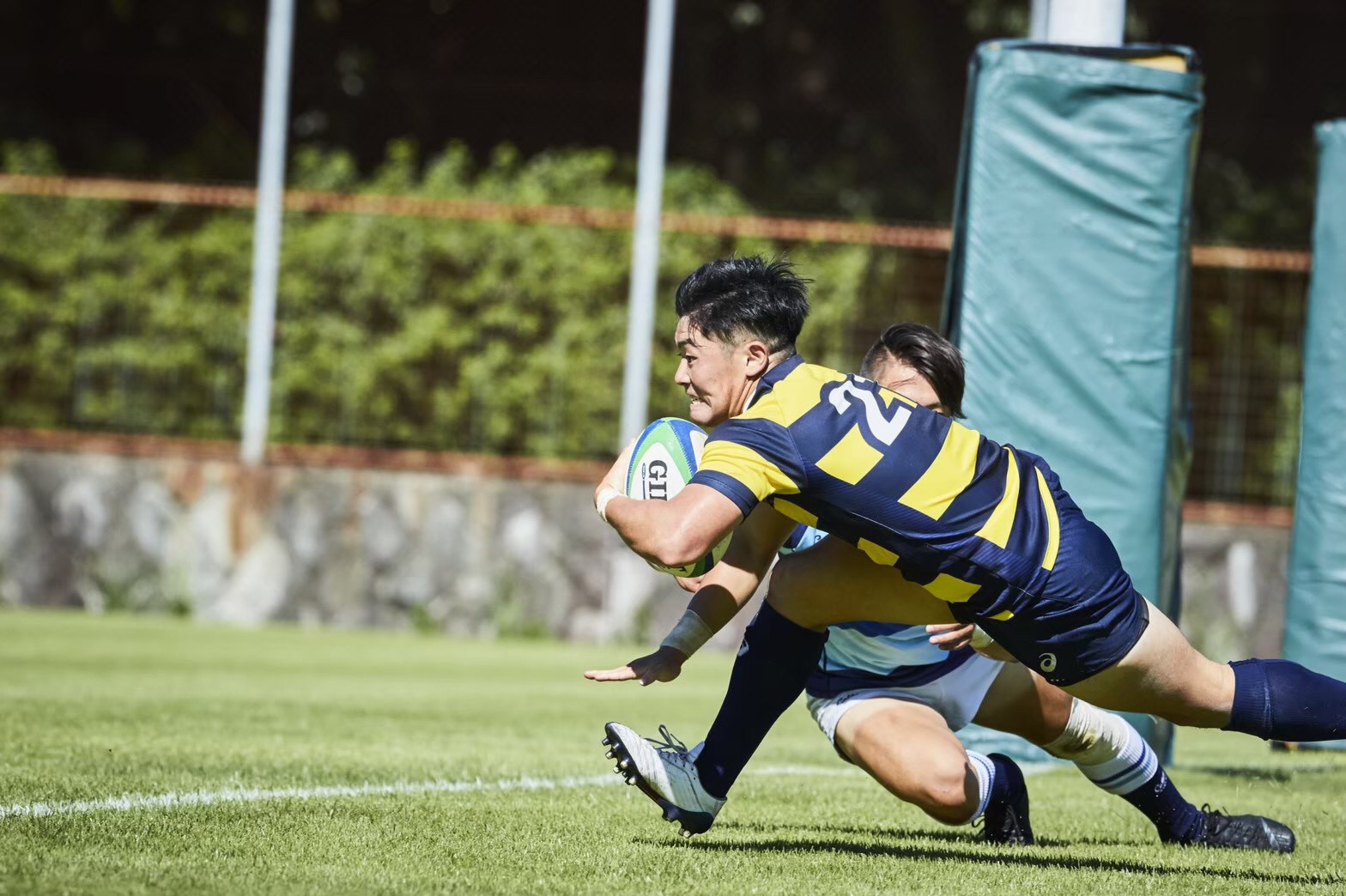 I wonder if I can play rugby well in this team
Mr. Matsumoto entered Ritsumeikan University and joined rugby club that he had wanted to join since he was in elementary school. However, he had anxieties about whether I can play an active part or not because there are members who win in National tournaments and Japanese representative players. He said "Even though I did nothing to enter the university, I can enter the university. But the other members were not able to enter the university if they don't work hard and produce results. I felt the difference of sprits with them. That's why I practice on his own after
I have to change me somehow; four years would be over without playing in the match.
He changed his position from position that having ball by myself to position that prioritizes passes. He has to start again from scratch. "I don't go well with the new position." he said. It seems he got used to it and enjoyed playing more games."
There were two strong senior members in that position. Besides, two years later junior who plays very well was entered the rugby club. After that, he was disappointed because he played only lower team in matches.
"I was in a never strong team in elementary, junior high, and high school, so I never lost to my juniors, and I never had the chance to be taken by a junior. It was regrettable. Even though I lose the senior, I would be able to go to higher team after they left the club. But now, I was losing the junior member. I have to change me somehow; four years would be over without playing in the match." That opportunity made him practice harder.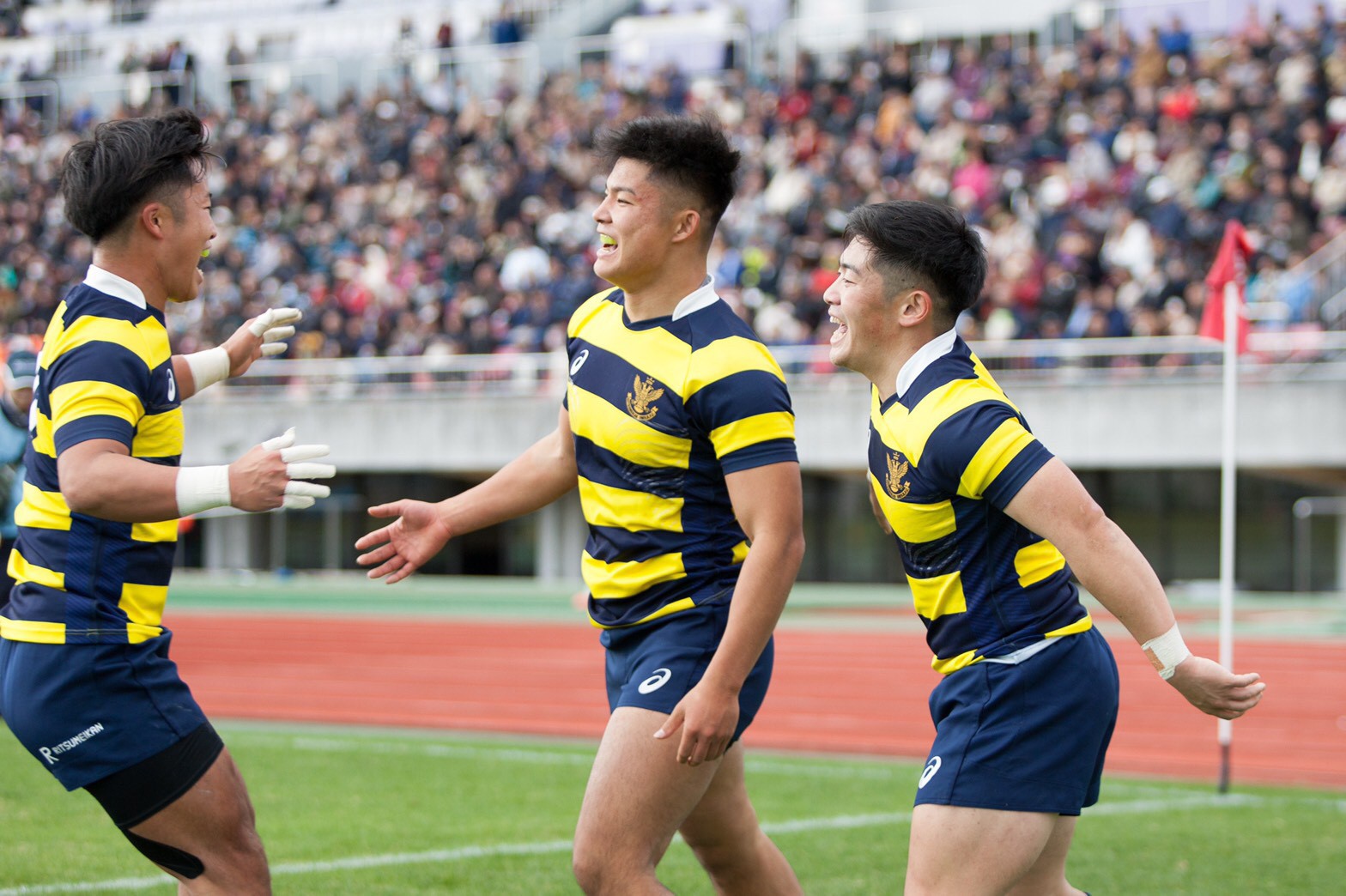 Playing in the game as starting lineup!
He said "I played in the 90th anniversary game as the member of the first string for the first time. I continued to practice on my own absolutely, so I had confidence that I could play in the first string."
He has started to play in the league match as starting lineup after last year.
"My situation changed considerably for one year. I was nervous because I had never expected to play as starting lineup. Still, I believed what I did and I tried to do my best for the team." He psyched up himself for the game.
In addition, he became vice captain from this season.
"I support captain, and also I have responsibility for my behavior as vice captain." He told about his preparation.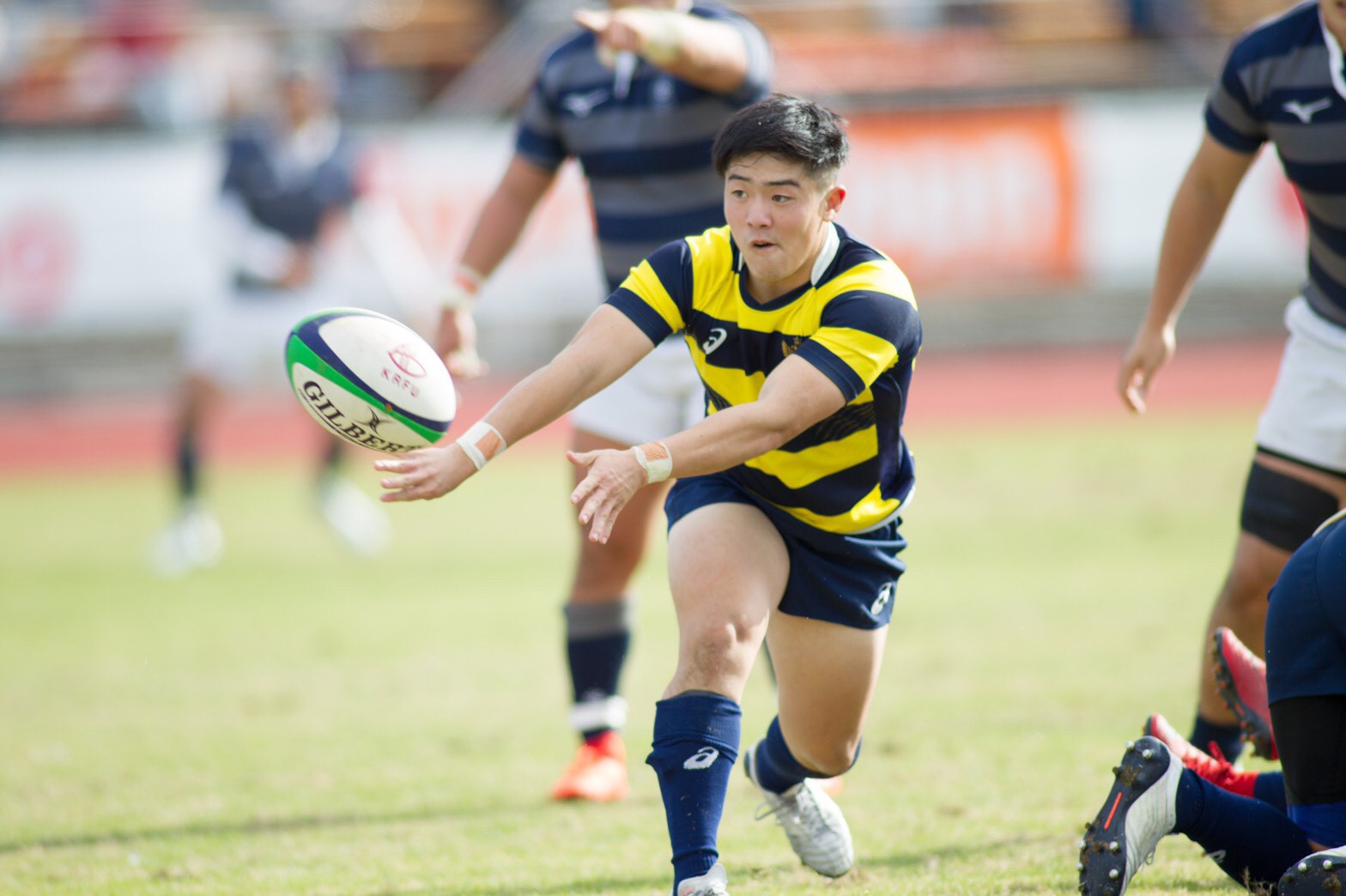 The place to inspire each other
He said that Rugby is "the place to inspire each other" for him.
He told us "Everyone aims toward same goal, and I want to play in top team in this situation. The competition among the team makes us inspire. So, this is the place to inspire each other."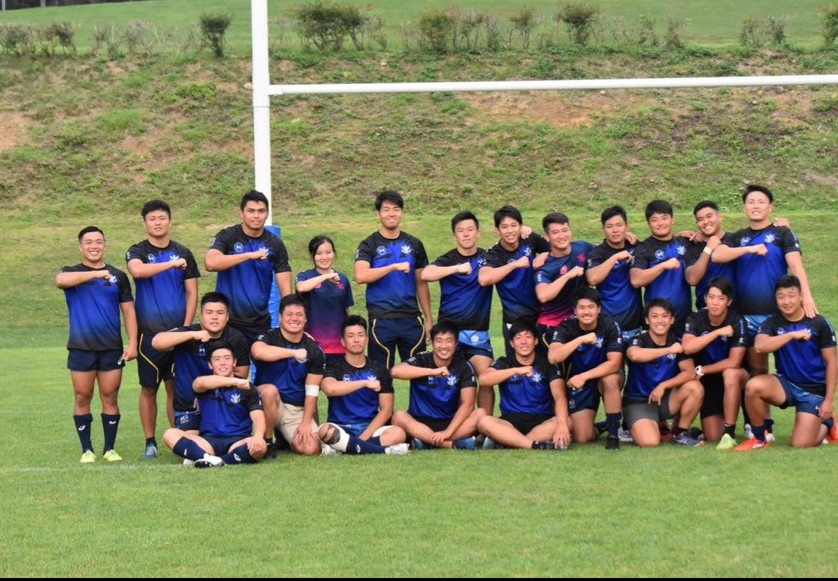 "People who belonged to the elementary rugby school and continued playing rugby in junior high school were only three including myself. The 2 people except me played in Doshisha and were captain. And I've never seen Doshisha University beat an official match for 4 years. So, I want to defeat against Doshisha and old friends." We felt strong desire from him.
Focus on him who is contributing to team that aims the goal "Kansai Champion"
Interviewed by Ninomiya Naoya(sports and science 3rd Men's soccer club)
If you want to watch the game of Ritsumeikan rugby club, you can check the date of games from below URL!
⇓⇓
Thank you for reading!!
Translated by Nakata Ryo (3rd International Relations)
Iwami Toshiya (3rd Policy science)
Saho Hashimoto (3rd Literature)
Chihiro Saegusa (3rd Literature)