Behind the smile
Today's Beyond is Masahiro Uemura, 4th grade, the chief of the Men's Kendo club. He enjoyed talking about Kendo. But he was also frustrated. He had the experience and thoughts he felt when he got over the setback.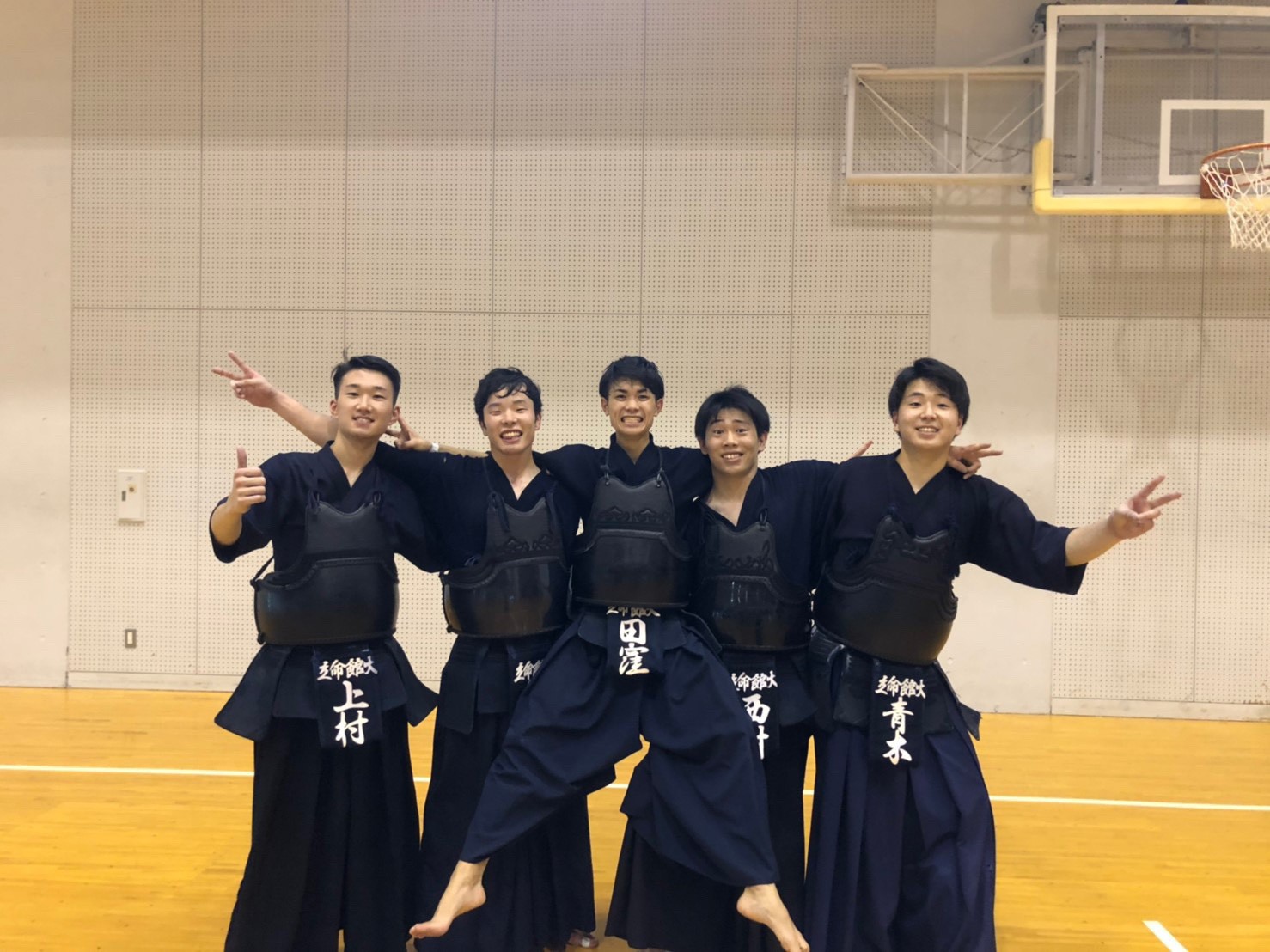 Setback from smooth sailing
He didn't want to play major sports, and he wanted to do something difference from people. That's an only reason why he started playing Kendo. But he started playing Kendo and he was into Kendo soon. From when he was a 3rd grade elementary school student to junior high school student, he could feel growth and make results for the amount of practice he did. That was exactly smooth sailing Kendo life
He continued playing Kendo in high school like it is most natural thing. He had a desire "defeat strong team", so he went on to high school that is not famous for Kendo. In high school, he spent most time to Kendo, do morning training and sleep at class, do practice again, go back home to just eat meal and sleep. However, he reviewed "high school life of setback". When he was a high school student, the Kendo life was smooth sailing, but he can hardly win the game in high school. He suffered about it and then, he was unluckily big injured calf. He was impatient that situation, and he was injured Achilles tendon as well. He was suffered from repeated injuries. Through the twice injuries, he decided to change the style of Kendo. But it was hard to change the former his style that have been cultivated till now. Still, he thought that it is necessary to change the style of Kendo, and he continued aware of that. Actually, he is no longer injured after changed his style of Kendo.
Last summer in high school that His injuries healed and created the new style. However, the results never made him satisfied. Last year, team competition which challenged to clear the humiliation that is a defeat of representative match was eliminated the first round. The individual match aimed an inter-high school competition lost by misjudgment after extra innings. He continued doing club activity after he retired because he couldn't get over the unclear end. But he stopped doing Kendo to study for university entrance exam on October. He was study hard and entered Ritumeikan University.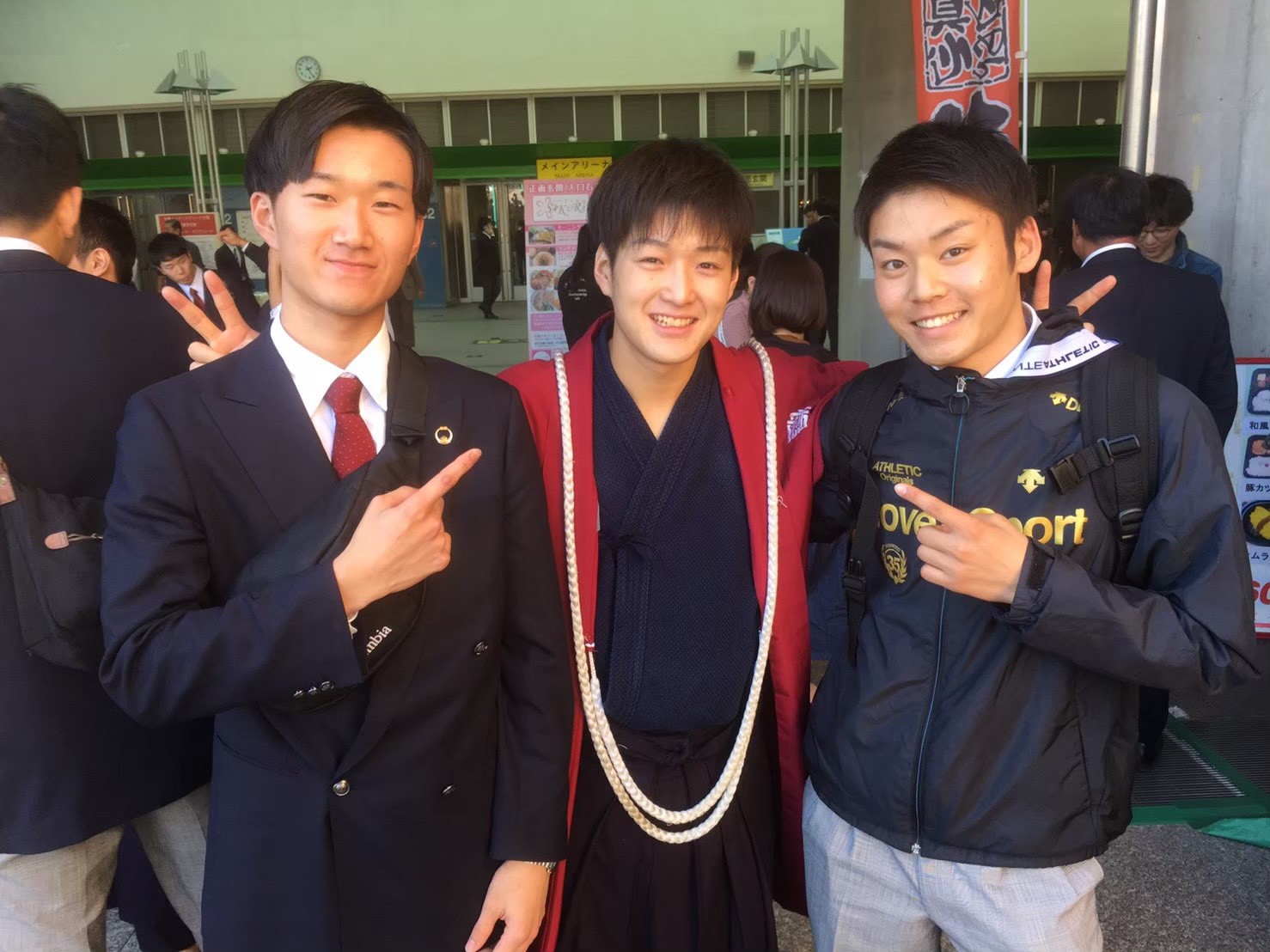 College dating
He thought, "I want to clear the regret I felt in high school". So he continued Kendo at university. He first felt inferior at college. Because there were many people who were good at Kendo. It was difficult to participate in the game as a player. However, his Kendo life at university was more fulfilling than when I was in high school. He was the strongest member of the team until high school, so he felt a limit to his growth. But , at university, there are more people stronger than him, so I can feel my daily growth.
He is the person who should be chief in the kendo club.
From the beginning of the club, he thought that he must not have to play only kendo, he actively accepted jobs other than Kendo. That attitude was honored and now I am in charge of the 4th year. It's not an easy job, but he thought it suits him, and of course, he learned a lot.
Although it was a difficult role for him to pull out the club while being a support role, he realized that he was glad that he was doing it in his experience. he was aware of three things in particular as he carries out his duties as a main duty. The first is to think carefully. The second is communication. The third is to move quickly. There are various students, both general students, and students who recommend sports, in the Kendo club. he always values these three things by being aware of them. Perhaps that attitude was transmitted to the team, and during the self-restraint period, many members came to think about various things without being told, and he was able to feel a great joy.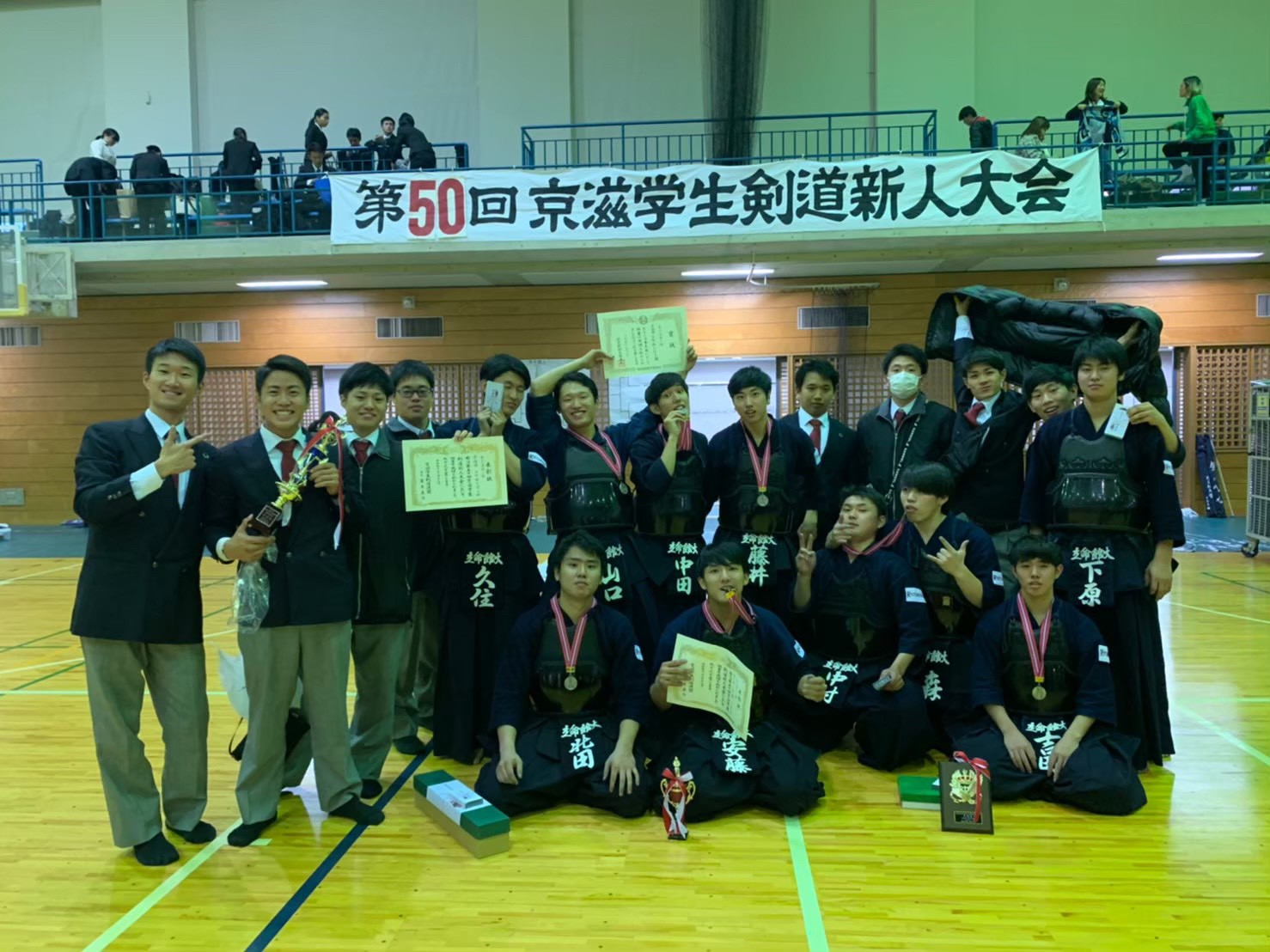 The value of kendo club and his future
Kendo club makes him think of things other than kendo. Also, kendo is essential in his university life. He was up to his neck in kendo everyday until he was in high school. But he could experience also other things though he belonged to kendo club even in the university. Thanks to this, he realized the value of kendo club. Kendo club is so precious to his university life.
After graduation, he is going to work at construction company. Large experience through kendo will be helpful. He is making final effort as compilation in kendo club and then is preparing to work in the society. He talked about even his painful past and the hard things smilingly. His bright look was really cool.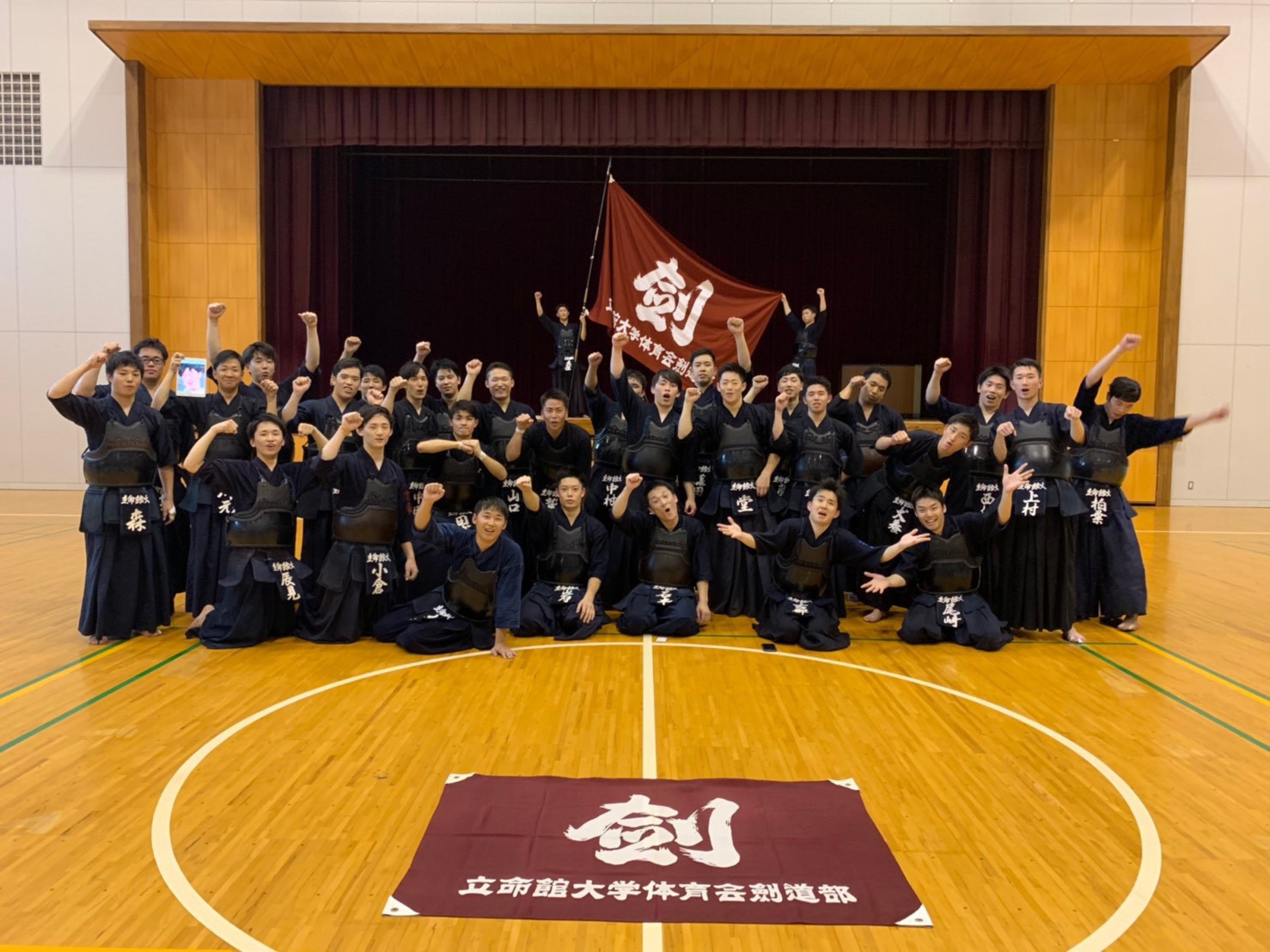 If you want to watch the game of Ritsumeikan kendo club, you can check the date of game from below URL.
Interviewer: Nanaka Ichikawa (Industrial society 2nd)
Translated by Ryo Nakata (3rd International Relations)
Toshiya Iwami (3rd Policy Science)
Saho Hashimoto (3rd Literature)
Chihiro Saegusa (3rd Literature)