Competitive Life that keeps looking for better way
Polish own style and Be faster than anyone
Today's Beyond is Mr.Takumi Yatsuhashi who is a 3rd grade student and belongs to Canoe club.
By taking usual learning at university into club, he takes good care of learning from club activity and schoolwork and tries to improve ability at sports. In this beyond we approached shape of him as a student athlete.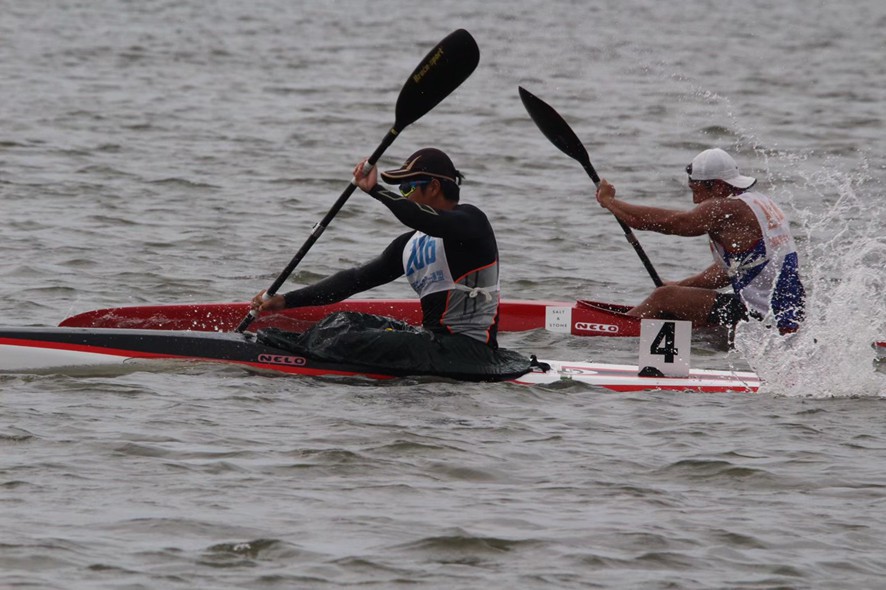 Rowing that polished own style
"I started doing Canoe when I was a 3rd grade elementary school student. There are 2 kinds of athletics event in Canoe, Canadian and Kayak. My major is Kayak. My coach's major was Canadian, so there was nobody to teach me Kayak and I have polished own style."
*Kayak: there is a blade on both of paddle. Row a boat from both sides.
Canadian Canoe: there is a blade only one paddle. Row a boat from one way.
Mr.Yatsuhashi had developed ability and he experienced japan Champion and japan national team. And, he went on to Ritsumeikan university of sports and science. However, he had hard time with the practice that is difference from practice so far at first.
"I'm good at short distance race, but there are many players who are good at long race in Ritsumeikan. So, I had hard time to bury the gap of ability with other players. There was a time when the time of short distance race had hit a plateau because there were many practices for long race. But now, my time of long distances race catches up with other players little by little."
Canoeing still feels fun
He finished 3rd in the All Japan Championship last year. And he felt the pleasure of canoeing that he had never felt in his long competitive life.
He said, "Last year, I participated not only in college students but also in junior high school juniors as a junior high school student. I was invited by a junior who went to another university. With my junior who paired up, I had a regrettable experience in high school when I couldn't win the prefectural tournament. And since I usually play as a single, I was able to achieve results with doubles, so I felt a joy that I cannot usually feel, and in the 11th years of the competition history I enjoyed a canoe that I do not know. I knew that."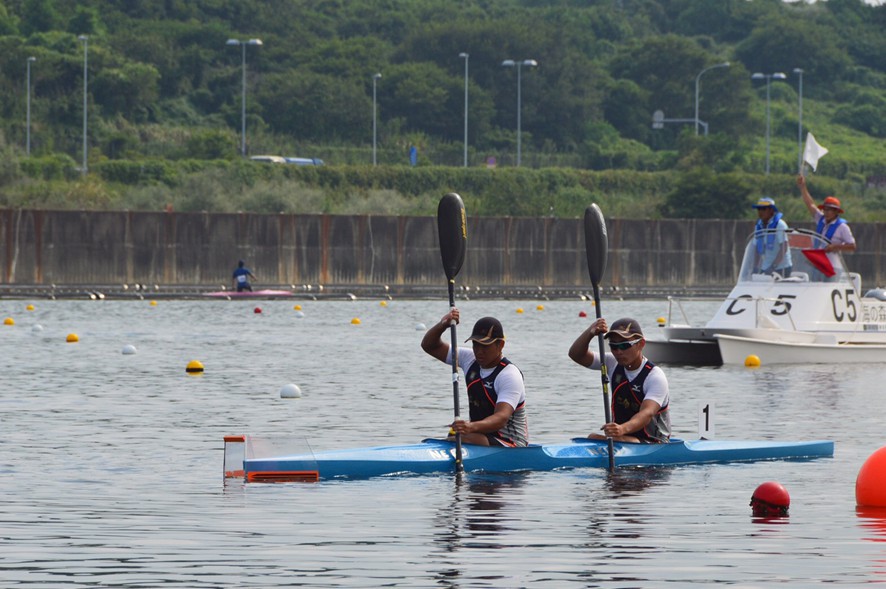 Massive learning
"While there is learning, there are club activities"
He felt satisfied that he chose Ritsumeikan University.
"I think 'While there is learning, there are club activities' is fundamental. Ritsumeikan University gives students massive learning, so I'm glad that I decided to go to this university. I try to put knowledge from the class of health and sports science to good account for canoeing. When I have question in club activities, I ask the professors it and they supply information. It is also essential. I can solve questions of club activities by learning in the university and practice more utilizing these answers. Then, new questions are born. I'm trying to connect learning in the class and club activities mutually. In that respect, I'm satisfied I chose Ritsumeikan University."
Competitive life after learning
As an athlete, he is serious about his academic activities as well as club activities.
We asked him what a canoe was. He said, "For me, canoe is a study. I started canoeing in elementary school and improved with trial and error every day. I don't really want to get good results at the competition. I like to study how to row, tools, practice methods, etc. For me, canoe is to continue to study."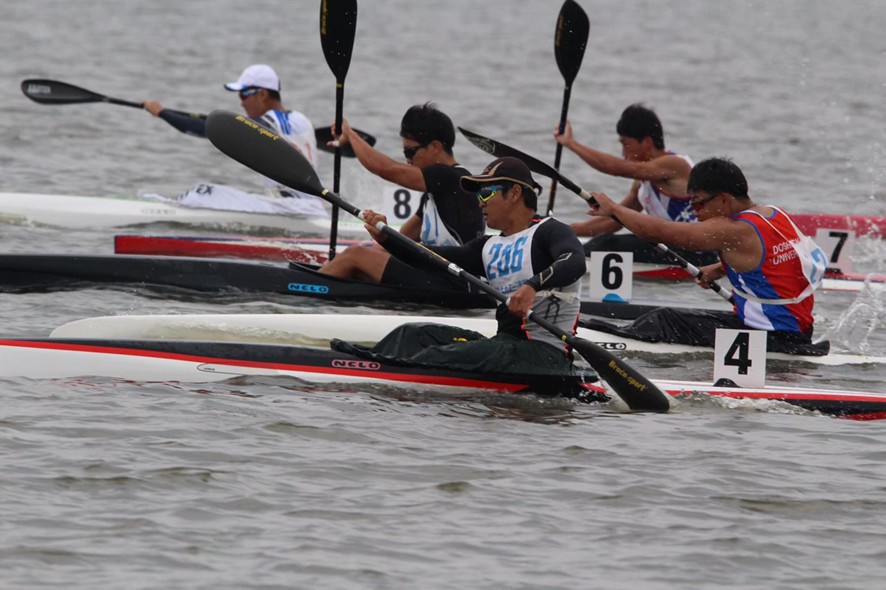 Master what you want
We finally asked him about his future goals.
He said, "My future goal is to make sprints extremely, faster than anyone else. Since sprinters are special and not everyone can understand, I want to do my best to reach my target time. I asked Ritsumeican university, which has a long distance, to strengthen short-distance events, so I want to master what I was asked to do as a sprinter."
He keeps learning to grow his strengths. Please pay attention to his success.
If you want to watch the game of Ritsumeikan Canoe club, you can check the date of game from below URL
⬇️
https://lin.ee/8vzo3P6
Interviewer: Fumika Saijyo (3rd Sports Science)
Translated by Ryo Nakata (3rd International Relations)
Toshiya Iwami (3rd Policy Science)
Saho Hashimoto (3rd Literature)
Chihiro Saegusa (3rd Literature)