Today's beyond is Mr.Takumi Hashimoto who is a 3rd grade student and belongs to wrestling club.
He started playing wrestling from when he was a High School student.
Now, he is a captain of wrestling club and leads the club.
What is his trigger of staring wrestling?
Why is he continuing playing wrestling in university?
We approached his enthusiasm about wrestling.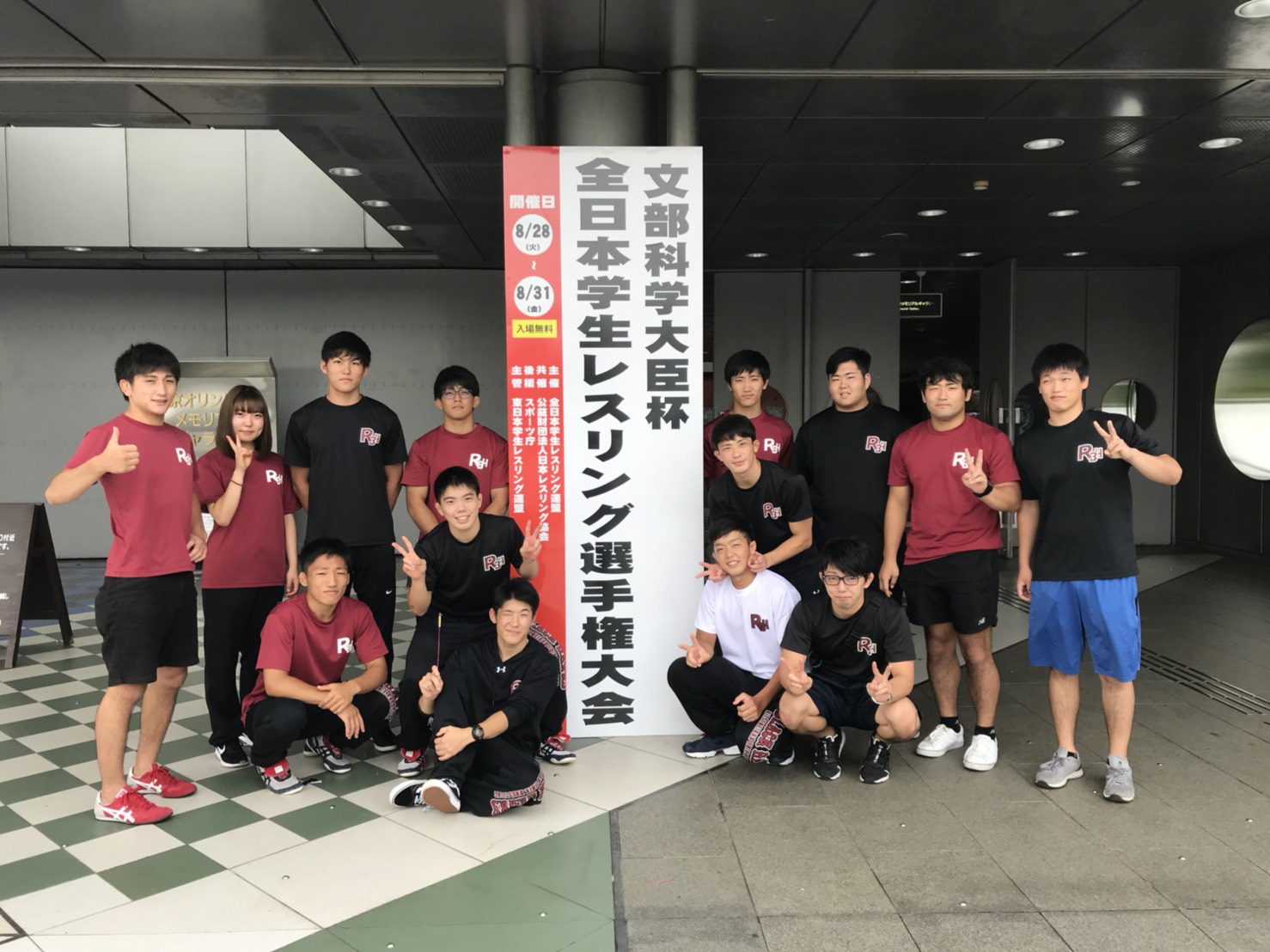 Thinking about the future
Mr. Hashimoto, who is from Niigata, started practicing Judo when he was six years old because his parents wanted him to learn a law of etiquette.
He had enjoyed practicing Judo at club team for the first two years. Then, when he was nine years old, his family moved and joined the new club team.
He said that this team really cared about winning, so he came to grasp Judo as sports.
He had practiced Judo at the same team for seven years. After that, he went to high school in Saitama which had the link with that club team.
"I had options that I would practice Judo in high school. However, there were weight categories both in Judo and wrestling, and the lowest class in Judo was 60-kilogram class and that of class in wrestling was 50-kilogram class. Therefore, I thought I would compete in 50-kilogram class considering my body. I decided to practice wrestling thinking about the future." He has started practicing wrestling since he was in high school.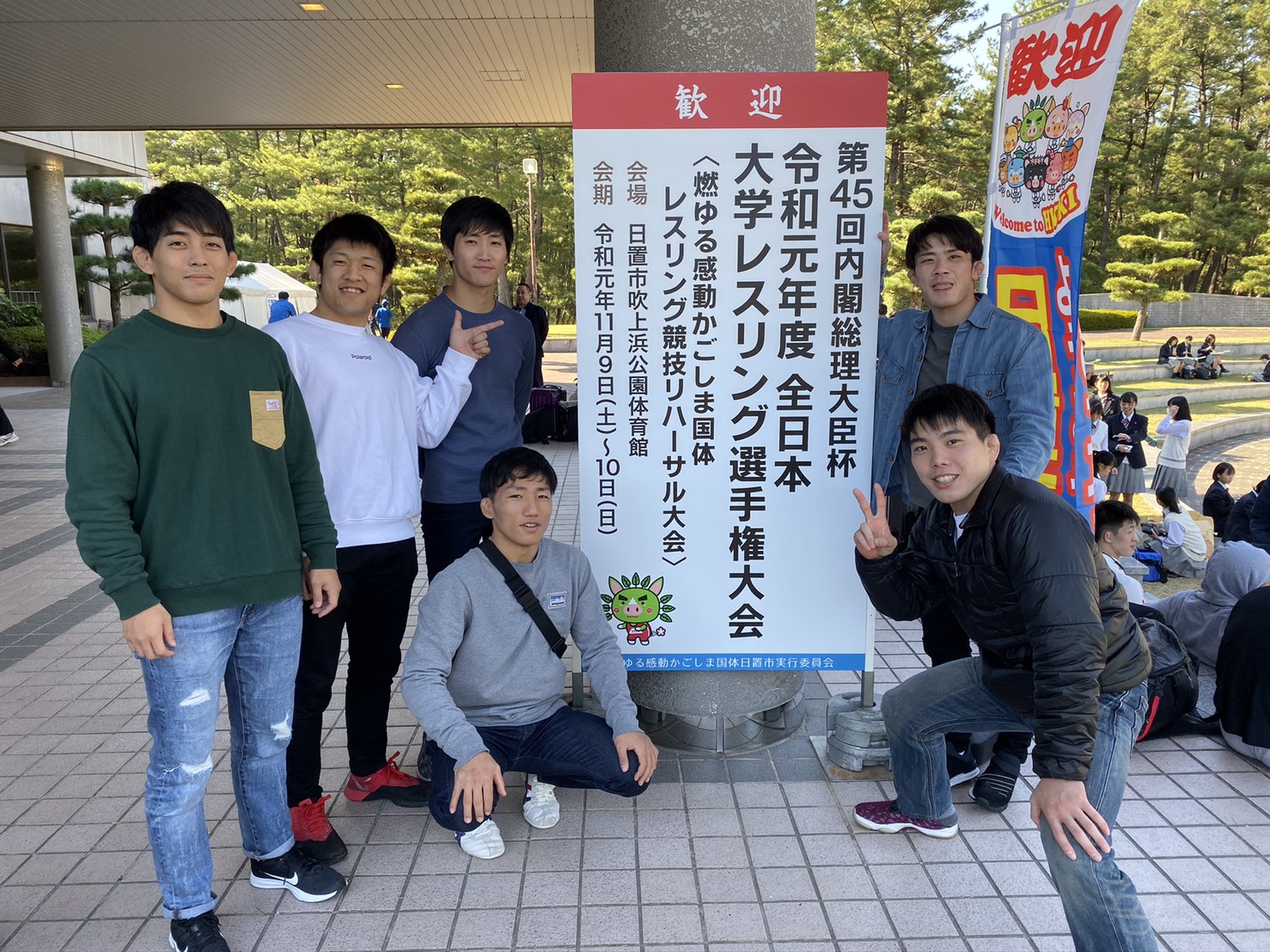 I want to leave results.
"Judo and wrestling are similar because they are one-on-one martial arts. but judo throws person with a judo-uniform, but wrestling is a competition that scores points only with the body." so he thought wrestling is more difficult to balance.
Moreover, "The environment where we left our parents and spent our time was tough at first. And because the high school was a strong team nationwide, it was difficult to get used to the environment. "Even so, he said he was working hard to practice without being discouraged, I didn't want to quit because I thought the practice was tough."
"Because I was in a strong team, I think that I was naturally able to become aware of it because there were no people with low consciousness, and I thought that my parents would be pleased if I left a grade. I was wondering if the judo teacher who was sick could convey gratitude through his grades, so I had a strong desire to become stronger and leave results." the inter-school athletic meet in the third year of high school, we achieved a wonderful result of second place in the group.
I was thinking of going to college
He said, "I was wrestling in high school with the intention of continuing to college. I wasn't thinking of quitting wrestling in college." He left a result in western Japan and went on to Ritsumeikan University, which has an academic background, with a sports recommendation.
The place I can be myself
Wrestling club is the place where he can be himself for him.
He taught us "We can be natural because we live together and everybody try to achieve the goal as a member of the club, so sometimes there is a clash of opinions, sometimes we can share pleasure."
He struggled with the gap of 7kg between high school weight and the lowest class in college, but he steadily increased the number of appearances in the games in the first and second grades. And he grew up and tactically improved with each grade. And he finished 3rd at last year's West Japan University Wrestling Championships.
He said, "I wasn't able to make a grade in college, so I'm glad I was able to make a grade in the third grade."
In addition, he will be captain of the new team.
He said, "If each player can improve their level, I think they can achieve their goals, so I want to create an environment that is suitable for improving the level of players."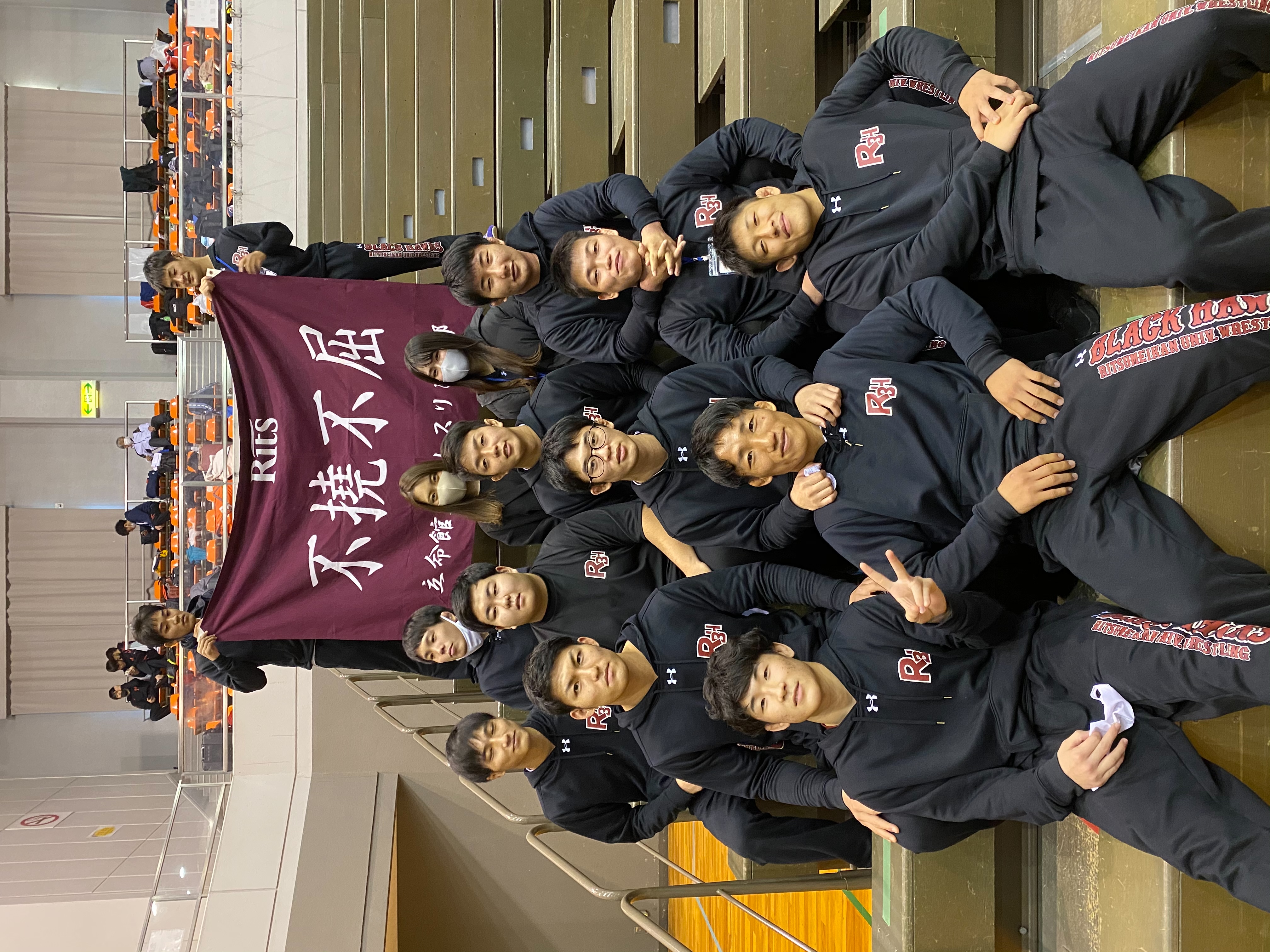 "Last year, we are 3rd place in all west japan competition, so we aim to be no1. In addition, I want to be champion in the league as a captain."
We will focus on wrestling club and his active!!
Interviewed by Ninomiya Naoya(sports and science 3rd Men's soccer club)
If you want to watch the game of Ritsumeikan wrestling club, you can check the date of games from below URL!
⇓⇓
Thank you for reading!!
Translated by Nakata Ryo (3rd International Relations)
Iwami Toshiya (3rd Policy science)
Saho Hashimoto (3rd Literature)
Chihiro Saegusa (3rd Literature)