Be a captain who leads the team to the best in Japan
Todays Beyond story is about Wakisaka Taichi who is in a boy's lacrosse club. Mr. Wakisaka, who is currently the captain of the lacrosse club, talked about his passion for lacrosse and his thoughts on supporting the team as captain.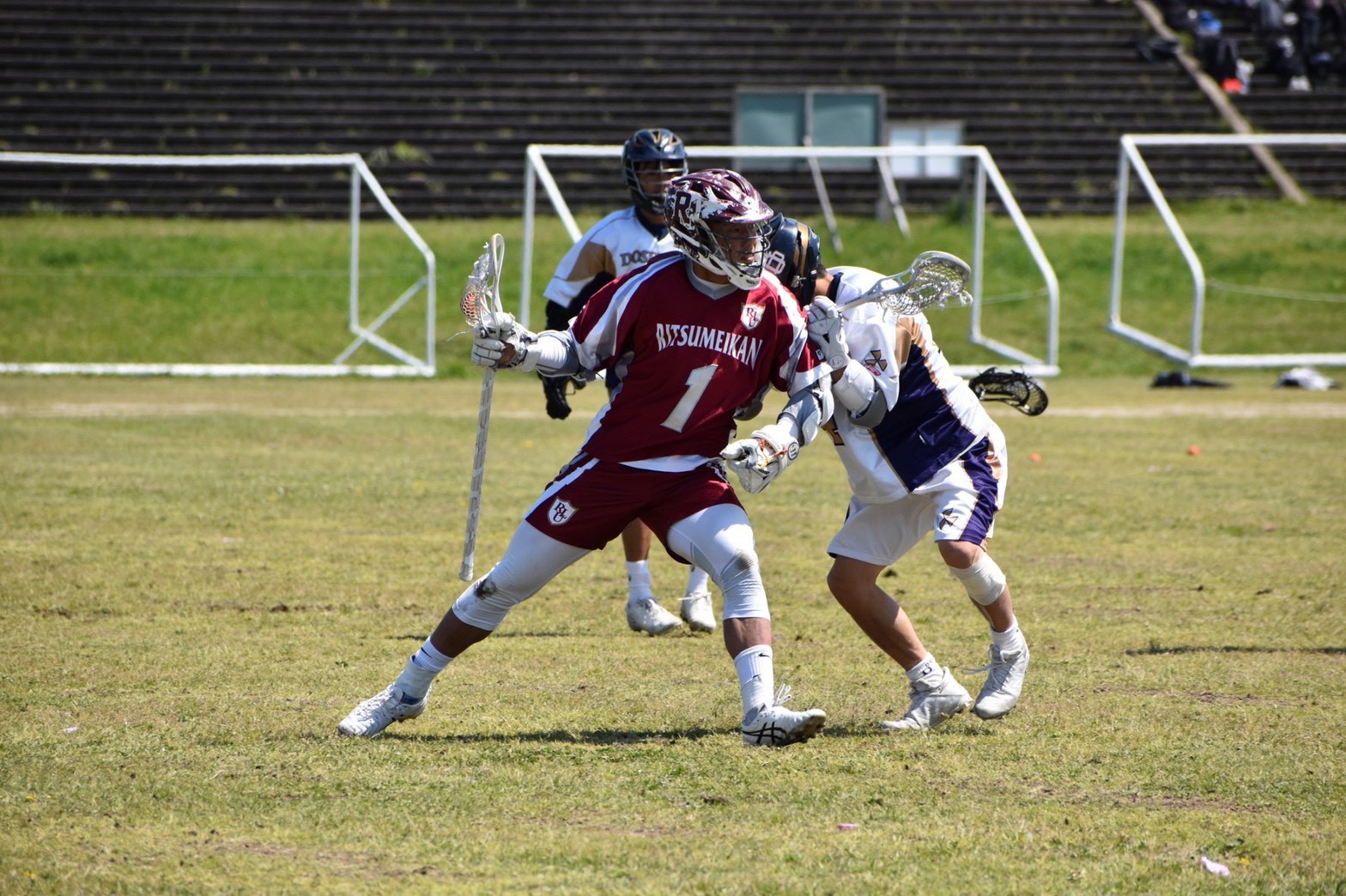 Photo by RITSUMEI SPORTS PRESS AGENCY (https://twitter.com/ritsumeisports)
"Experience of making decisions and paving the way"
Mr. Wakisaka, who had experienced baseball in high school, wanted to try himself from scratch at university, so he chose lacrosse, which many people start playing at university.
"Most people start lacrosse from college, so only the content of their fourth year in college is reflected. That's why I thought it would be a good environment to try myself from scratch. Since the lacrosse club is run mainly by students, I feel that it is good to have the experience of being able to think for yourself, make decisions, and pave the way. There are directors and coaches, but the team is managed by the students, so taking responsibility for all the choices is an experience that can only be gained from this club activity. "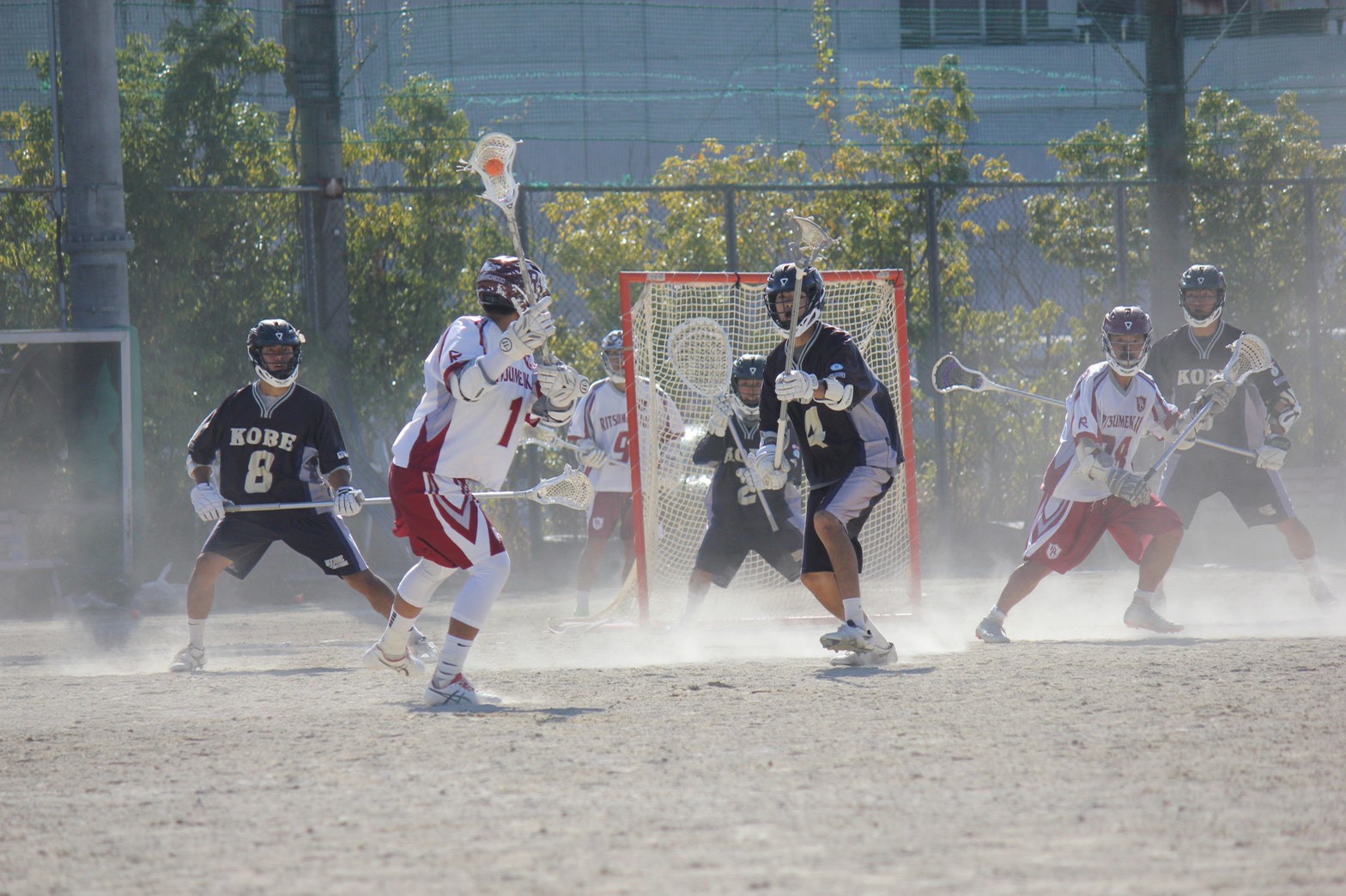 "The place to be beneficial for life and get serious heartily"
Now, Mr. Wakisaka is the captain of a lacrosse club. The interviewer asked about enthusiasm and goals as a captain and team building,
"I was very fortunate that all teammates appoint me as a captain. I had been a grade leader from the beginning and I wanted to be a captain of the team. Since they nominated me, might as well try my best with responsibility and became a captain."
Ritsumeikan men's lacrosse club has the goal that is "all members can heat up whenever." He wants them to get serious heartily and tries to make this lacrosse club the place to be beneficial for life and get serious from the bottom of my heart. Therefore, executives have interviews with juniors. They talked about what you played lacrosse for, what kind of person you want to be in the future, and what you do for that in this team. Mr. Wakisaka said players are happy when they win the game because they can share happiness with the teammates who work hard together in lacrosse. He also thought players can taste victory thanks to effort every day. Therefore, he values talking with juniors to make the atmosphere that everyone can usually play hard.
"In my opinion, It is important to connect with lacrosse and future to keep my motivation high. Also, the reason why I can maintain motivation is being able to do that.
I have a future vision. That is [Being valuable man]. The valuable man for me is the man who is doing something that is only the man can do. I thought about what only I can do in this situation. And then, I came up that being captain of No.1 team in japan except Kanto area is only I can do. So far, only team in Kanto area had experience of being champion, so I think that being champion from other area is a very valuable thing. I think that if we could be champion, I can get closer to the goal."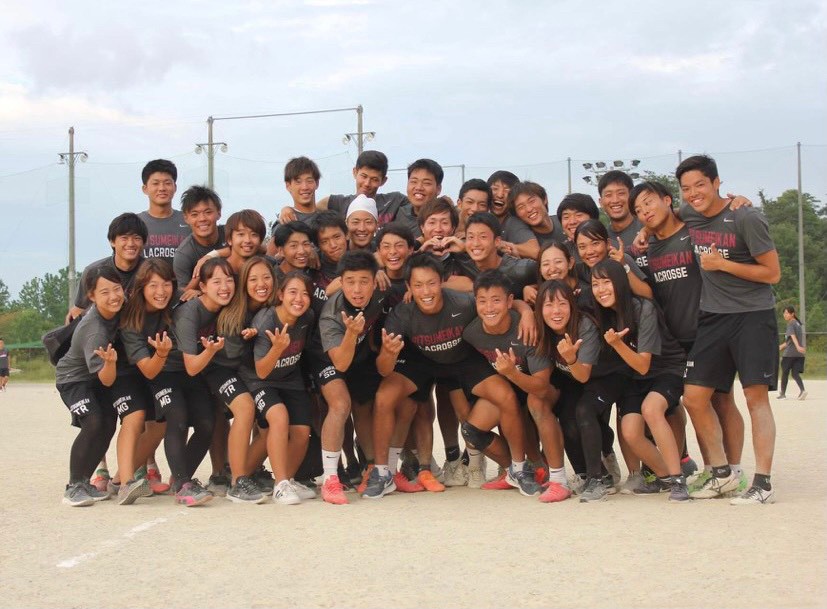 "The happiness having friends
who can work hard together toward same goal"
Mr.Wakisaka who has always been facing Lacrosse because he has clear future vision. He told us that there is the happiness moment in lacrosse.
"I have the moment that I can always feel happy. That is the moment doing self-training with everybody. There are friends who see same goal, and practice hard to achieve the goal. I think that is not normal. So, I feel happy this situation and moment."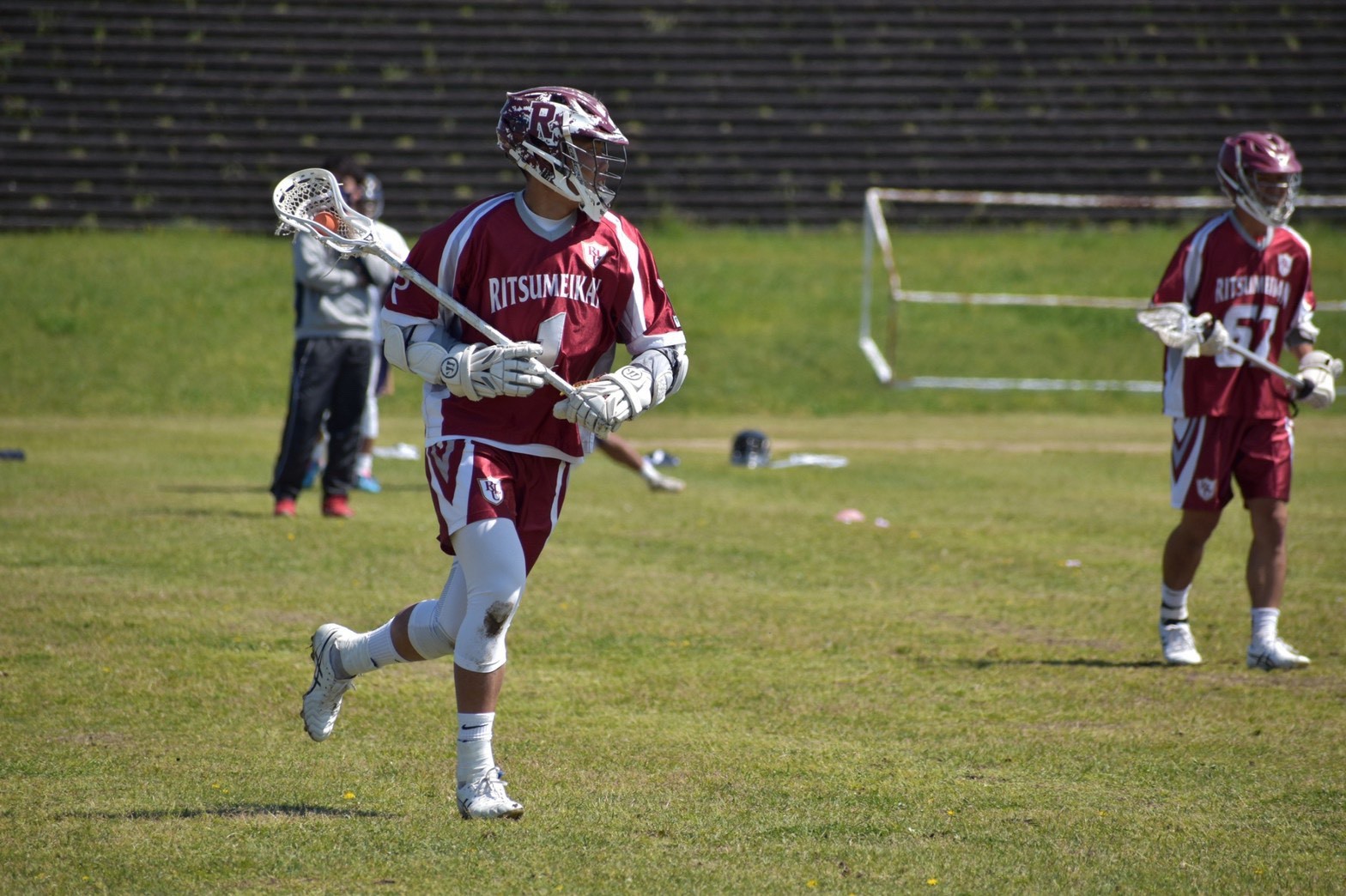 Photo by RITSUMEI SPORTS PRESS AGENCY (https://twitter.com/ritsumeisports)
"The moment when you are serious about winning"
We asked Mr.Wakisaka about his future goals when the last year has begun and he is serious about daily practice.
He said, "The goal of the team is to be the best in Japan. The individual goal is to lead the team to the best in Japan. I have the strongest desire to lead to the best in Japan.
In order to achieve that goal, I want to keep each member highly motivated and always make everyone serious. Practice time is also limited. That's why I don't think there will be any growth in the time when you don't really work on the practice, and the time when you really work on the practice is the moment when you improve, and the moment when you approach victory as a team. That's why you are always in a serious state. I think it's my role to keep inspiring the members by sending out what everyone wants to do every day. "
We asked him, who has a passion for lacrosse, what kind of existence the lacrosse club is.
He says, "I'm like a family. I'm not a friend, I'm person who is connected from the bottom of my heart. I want you to be like that for me and for the members."
It is last year, and I look forward to the future success of Mr.Wakisaka, who is always serious about working in a limited amount of time!
Interviewed by Fumika Saijyo (Sports and science 4th)
If you want to watch the game of Ritsumeikan Lacrosse club,
you can check the date of games from below URL!
↓↓↓
Thank you for reading!!
Translated by Ryo Nakata (4th International Relations)
Saho Hashimoto (4th Literature)
Chihiro Saegusa (4th Literature)
Toshiya Iwami (4th Policy science)